News
Arts Access Aotearoa
Philosophy of inclusion drives Vincents Art Workshop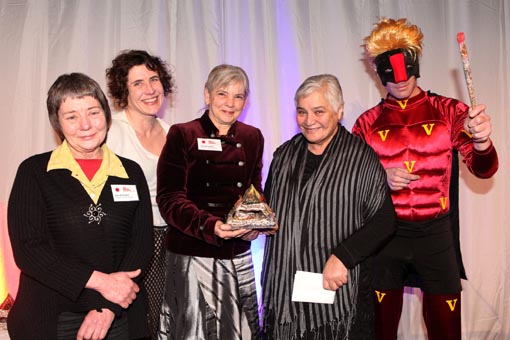 19 July 2012
By Brendan McBryde
Vincents Art Workshop, the recipient of the Big 'A' Creative Space Award 2012, is leading the way with its "groundbreaking philosophy" of social inclusion, says its Coordinator, Glen McDonald.
Glen believes that Vincents Art Workshop is "changing the world in a small way". The manifestation of its philosophy of inclusion when she first visited Vincents in 1993 was "light years" ahead of other organisations, she says.
"The world is slowly opening up to these ideas of inclusion but we've been doing it for the past 27 years," she says.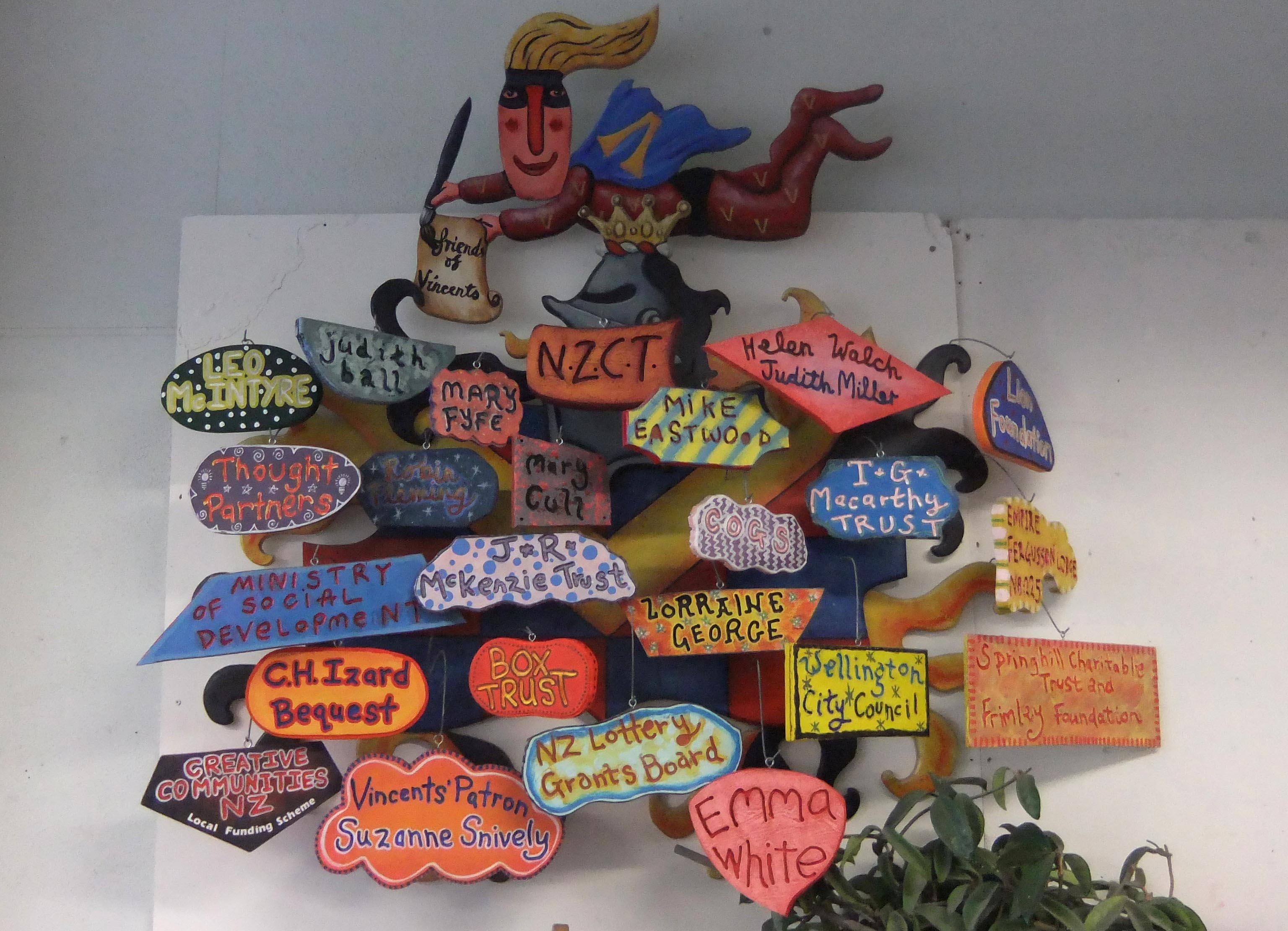 Vincents Art Workshop, situated in downtown Wellington, received the Big 'A' Creative Space Award 2012 at Arts Access Aotearoa's Big 'A' Awards ceremony in Parliament's Banquet Hall.
Glen says that receiving the Big 'A' Creative Space Award provides Vincents' artists and its supporters with validation, appreciation and a reason to celebrate. She also hopes the award will spread Vincents' core philosophy of social inclusion and encourage more people to attend.
The oldest creative space in New Zealand, Vincents includes spacious studios and a gallery. It provides materials, tuition and a supportive community environment for anyone who wants to make art – with a focus on people with mental ill-health or physical, intellectual or sensory impairments.
Transforming lives
Glen, Vincents' Coordinator since 2000, describes the space as a place where hundreds of people have "enriched and transformed their lives" over the workshop's 27 years.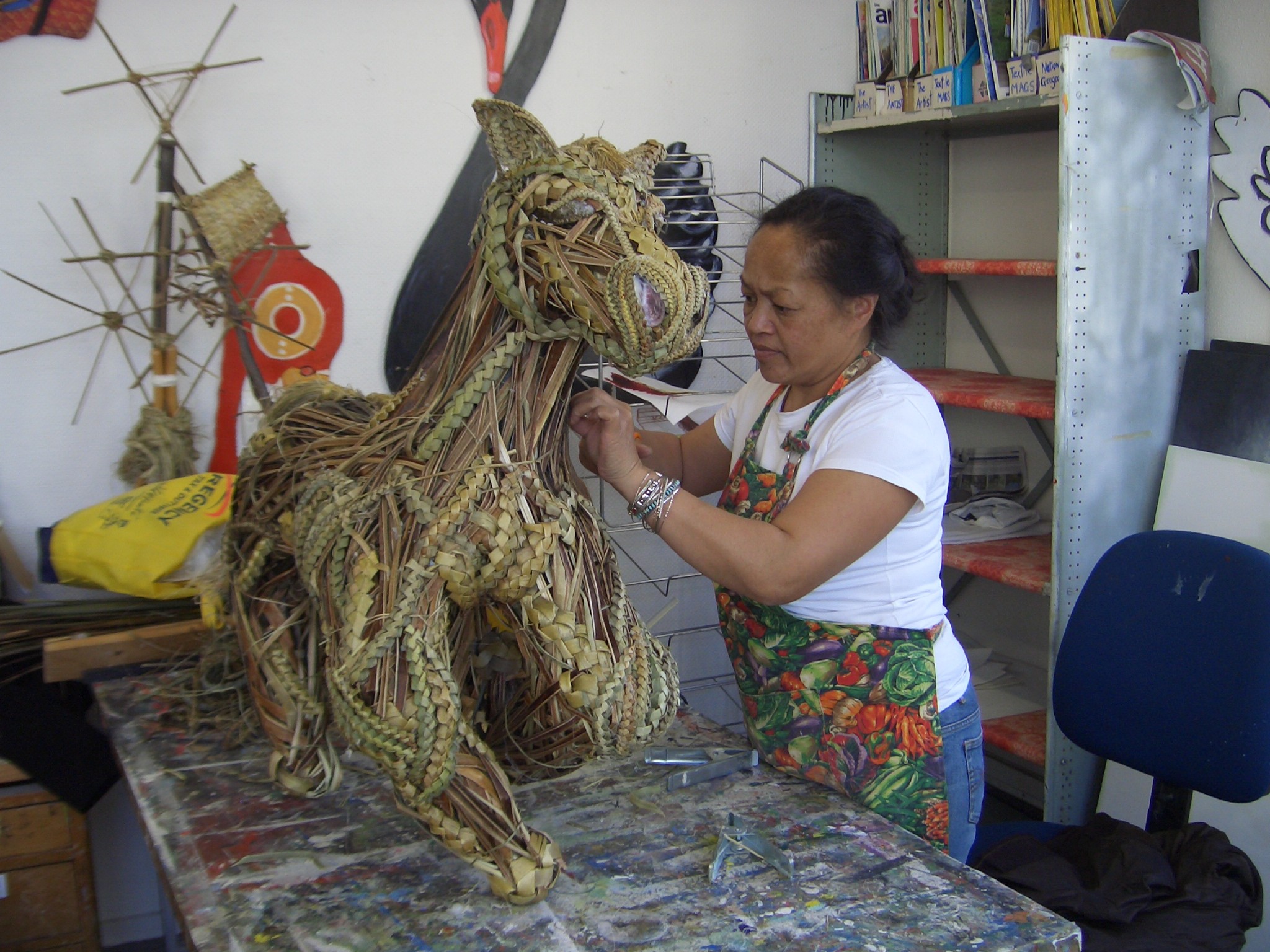 The Big 'A' Creative Space Award is the latest accolade in a collection of eight awards over the past 12 years. These various awards are seen by Vincents' artists as belonging to everyone at Vincents. "We're like a family here and we like any good reason to celebrate," Glen says.
Judges of the Big 'A' Awards commended Vincents as a "role model for other community organisations" and "its inclusive approach".
"For me, including everyone is just common sense," Glen says. "People have always needed ways to express themselves creatively. It's a part of the human condition. If someone wants to be creative, that's it. There's no restriction on who can come here."
Nurturing other spaces
Glen cites one of the greatest achievements of Vincents as the nurturing of other spaces around the country with the same core philosophy of inclusion. She plays the mentor role with alacrity – perhaps most notably in Masterton, where she and her colleagues were pivotal in helping to set up King Street Artworks in the mid 1990s and providing initial financial, managerial and staffing support. King Street Artworks was presented with the Big 'A' Creative Space Award last year.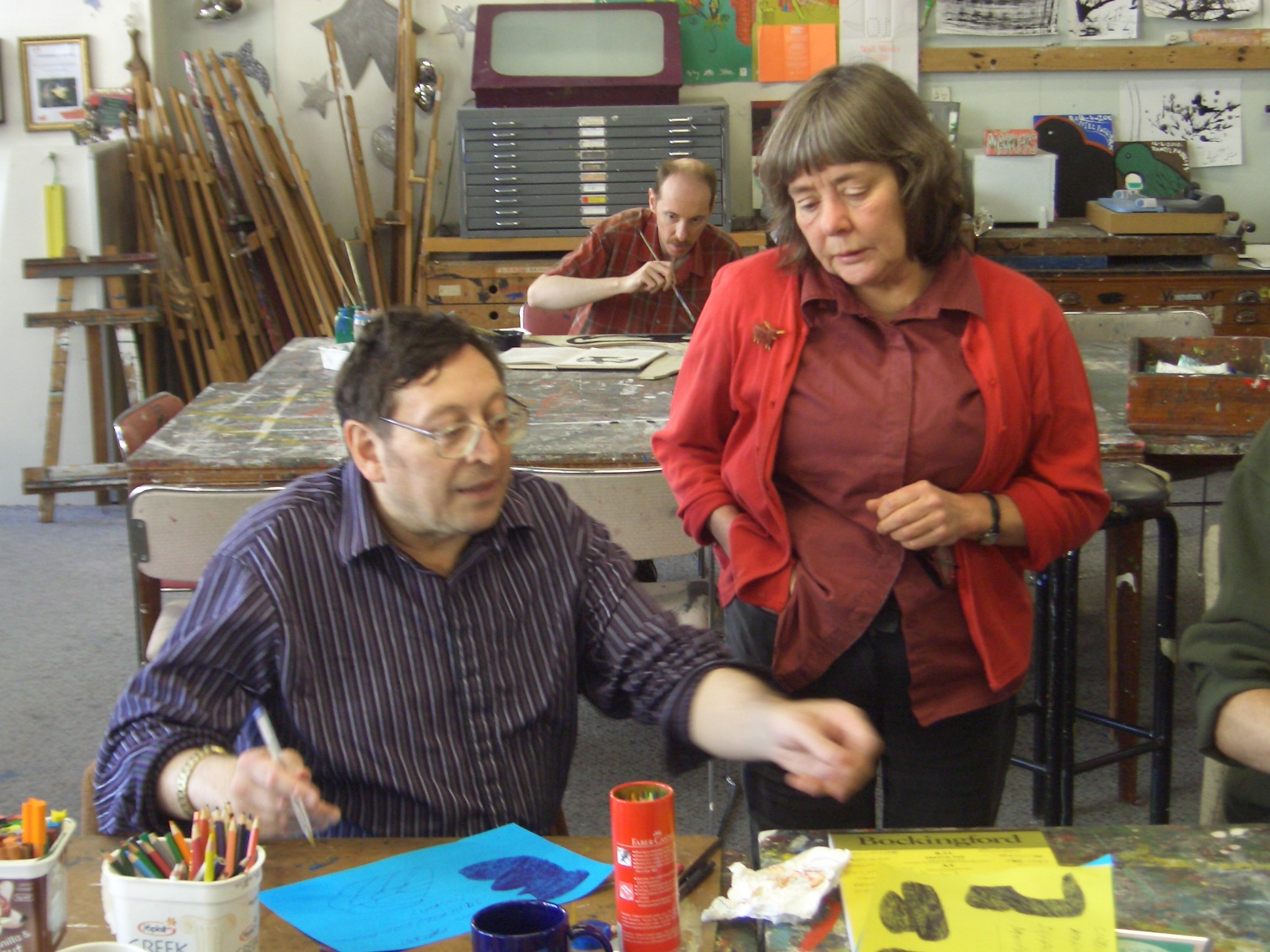 Over the years, Vincents has developed extensive networks and partnerships in the community. Recently, for example, it started working with Arohata Women's Prison in Tawa and its prisoners to establish a mural project. Glen says the project will provide a positive, creative outlet for the prisoners, along with social stimulation and the building of trust so that on release, the women may wish to attend Vincents to support their reintegration back into the community.
Glen is certain that she will spend many more years at Vincents. In the meantime, she dreams of extra staff and tutors, greater street visibility, weekend opening hours and 24/7 accessibility.
Vincents' professional art tutors come from all walks of life and ranges of experience, and ultimately are selected for their understanding of the workshop's philosophy.
"They must genuinely love interacting with people, and realise they can learn as much from the artists as the artists can learn from them," Glen says.