Dance programmes in prisons can provide a therapeutic, non-judgmental space for prisoners, and help them work together to produce something creative and positive. They also help with flexibility, physical confidence and self-esteem, and provide a way to communicate feelings and share their stories.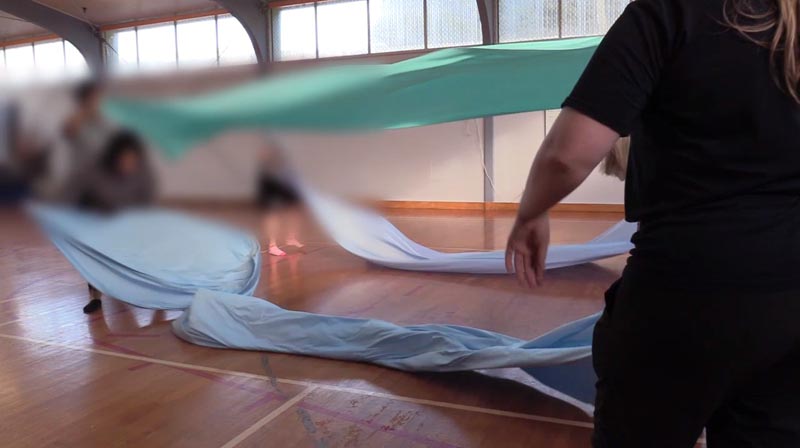 These are some of the findings of research conducted by Jana Shorstengaard, a graduate student from the Department of Criminology at the University of Ottawa and a research assistant with Professor of Criminology Sylvie Frigon.
Using the Royal New Zealand Ballet's prison programme as a case study, Jana interviewed all seven RNZB dance educators and contracted dance tutors since the first project was delivered in Arohata Women's Prison in 2017.
Although she had planned to visit New Zealand and interview prisoner participants, this was not possible because of COVID-19 restrictions.
However, she concludes, "Incorporating a dance program similar to the one provided by the RNZB in Canadian prisons would be highly beneficial to the emotional health and wellbeing of prisoners."
Seeing the difference they can make
Pascale Parenteau, Education, Community & Accessibility Manager at RNZB, drives the prison programme with the support of two dance educators, Lauren Byrne and Kristie Mortimer.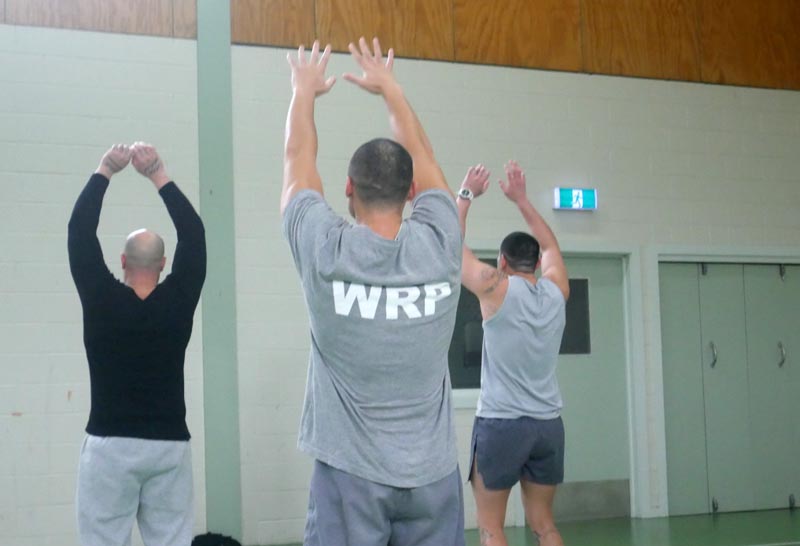 "From the 25 projects they're involved in, I asked them to name their highlight of the year. They both said the prison work," Pascale says. "They can see the difference they are making and the transformation of the participants, who generally have had little or no exposure to dance.
"We know about the impact of the workshops because of the positive feedback we receive at the end of each session. And staff email us about the change in behaviour: the participants are calmer, work better as a group and are more communicative."
Aaron Jeffs, Learning & Interventions Delivery Manager at Rimutaka Prison, says nine men from the prison's Drug Treatment Unit graduated from RNZB's ten-week dance workshop in July.
Building confidence and developing new attitudes
"We are delighted to confirm there will be two eight-week workshops in the Drug Treatment Unit next year. These workshops help the men build confidence and develop new attitudes supporting them to live offence-free lives on release."
As well as the regular feedback, participants complete a questionnaire at the end of each project. The following are just a few of the many positive comments made about the workshops in July 2021.
"Doing something like this really lifted my spirits. Once I got past the name 'ballet' I realised it supported my wellbeing and wairua." (Drug Treatment Unit, Rimutaka Prison, Upper Hutt)
"I recommend more of these workshops because my mental health and spiritual wellbeing feels better than when I first came." (Drug Treatment Unit, Rimutaka Prison, Upper Hutt)
"I enjoyed the whole class for my own fitness and flexibilities, and it was actually fun and uplifting, and our tutor was very positive and patient." (Rolleston Prison, Christchurch)
"It gave me confidence in my presentation to others. If I can step out and achieve, the day-to-day stuff is easier." (Rolleston Prison, Christchurch)
"It was good getting over being shy and performing in front of an audience." (Arohata Women's Prison, Wellington)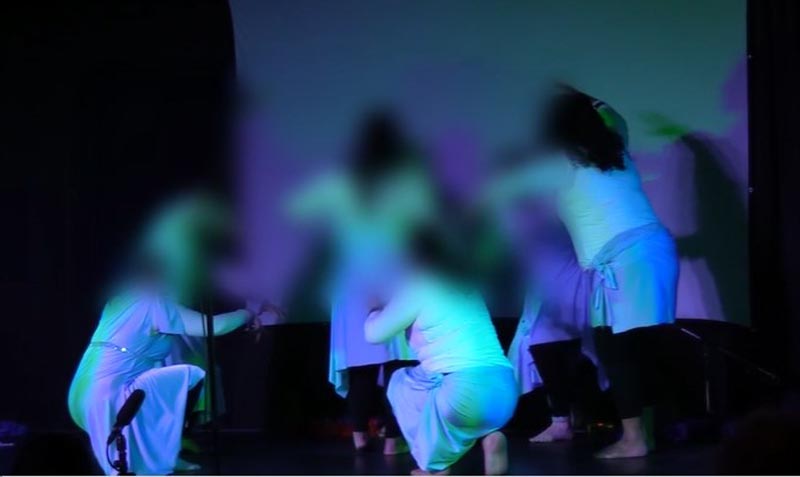 The ballet company's first workshops at Arohata Women's Prison in 2017 culminated in a performance at the prison's annual Christmas concert. In May this year, participants performed two new works at its Matariki concert, inspired by their cultures, experiences and ideas. They also selected the music, contributed to the choreography and created their own costumes.
Watch this video as Kristie Mortimer talks about creating work for the Matariki concert.
You can also watch a video of the Matariki concert performance.
RNZB's prison programme is funded by Wellington Community Trust and the Kelliher Charitable Trust. Pascale says the feedback provides valuable information to funders.
Demonstrating the impact of the funding
"The two trusts are instrumental in enabling RNZB to expand the programme and build it nationwide. It's an attractive programme for funding bodies because they can see the difference the workshops make. It ticks all the boxes of wellbeing, inclusion and accessibility.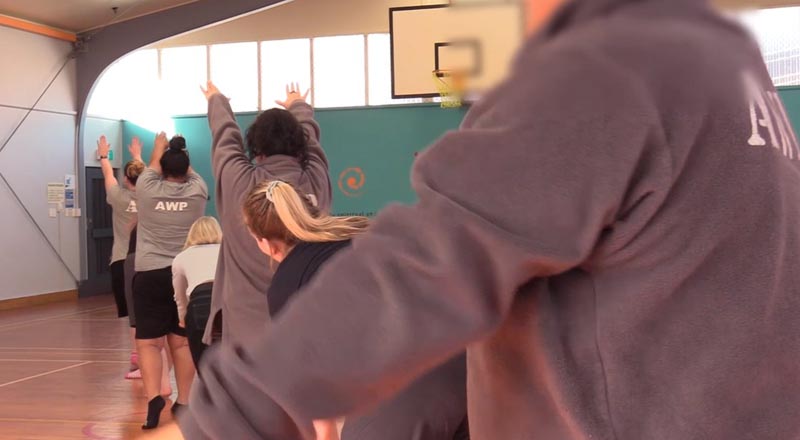 "And because we have robust evaluation processes, we can demonstrate the impact of the funding."
Subject to COVID-19 and funding, the national ballet company has seven workshop projects planned for prisons over 2022. And for the first time, it will head to Otago to deliver workshops in Otago Corrections Facility.
Dance educator Kristie Mortimer will set up the Otago workshops, enlisting the support of a local dance tutor. And her colleague, Lauren Byrne, will run a series of dance workshops before Christmas at the Rimutaka Men's Prison – also with the support of a local dance tutor.
Contracting dance tutors from local areas is about building capacity and training people to work on the RNZB prison programme, Pascale explains.
Kristie is also leading a 30-week dance workshop (currently on hold because of COVID-19 restrictions) for women in Auckland Region Women's Corrections Facility. As a result of discussions with NZQA and Te Aho o Te Kura Pounamu The Correspondence School, an independent specialist dance teacher will be contracted to assess the women's performances for NCEA credits.
"It's a huge breakthrough," Pascale says. "If it's successful, I hope we can expand it to other sites across the country."