News
Arts Access Aotearoa
Ruth Carraway's dream of employing offenders and ex-offenders to take forum theatre to the masses came true earlier this year when she set up the Happy You...!! Theatre Company in Dunedin.
Or rather, her dream moved several steps closer to becoming reality. Her ultimate goal is to "reach the masses" by touring the company and facilitating workshops in other communities around New Zealand.
In the meantime, Ruth Carraway (formerly Ratcliffe) facilitates weekly Happy You drama workshops in Dunedin with the support of Community Corrections and also continues her weekly workshops with men in Otago Corrections Facility. All this while also working fulltime for the Mayor of the Clutha District.
The recipient of the Arts Access Corrections Māui Tikitiki a Taranga Award in 2019, Ruth exemplifies the qualities of Māui that the award recognises: innovation, leadership and creativity.
"I'm always busy. I never stop. But if you want your dreams to come true, you have to put in the mahi," Ruth says.
She pays tribute to former Corrections officer Kim Schiller, who was a catalyst in encouraging her to set up the Happy You...!! Theatre Company. The group is run by a core group of three: Ruth as director and creative facilitator; Kim as producer; and Iraia, an ex-prisoner who is involved in all the decision-making.
"Theatre has opened me up to so many stories"
"I enjoy a good story and think that everyone has their own unique story to tell or share," Iraia says. "Theatre has opened me up to so many stories and provided a platform to share them and create discussion."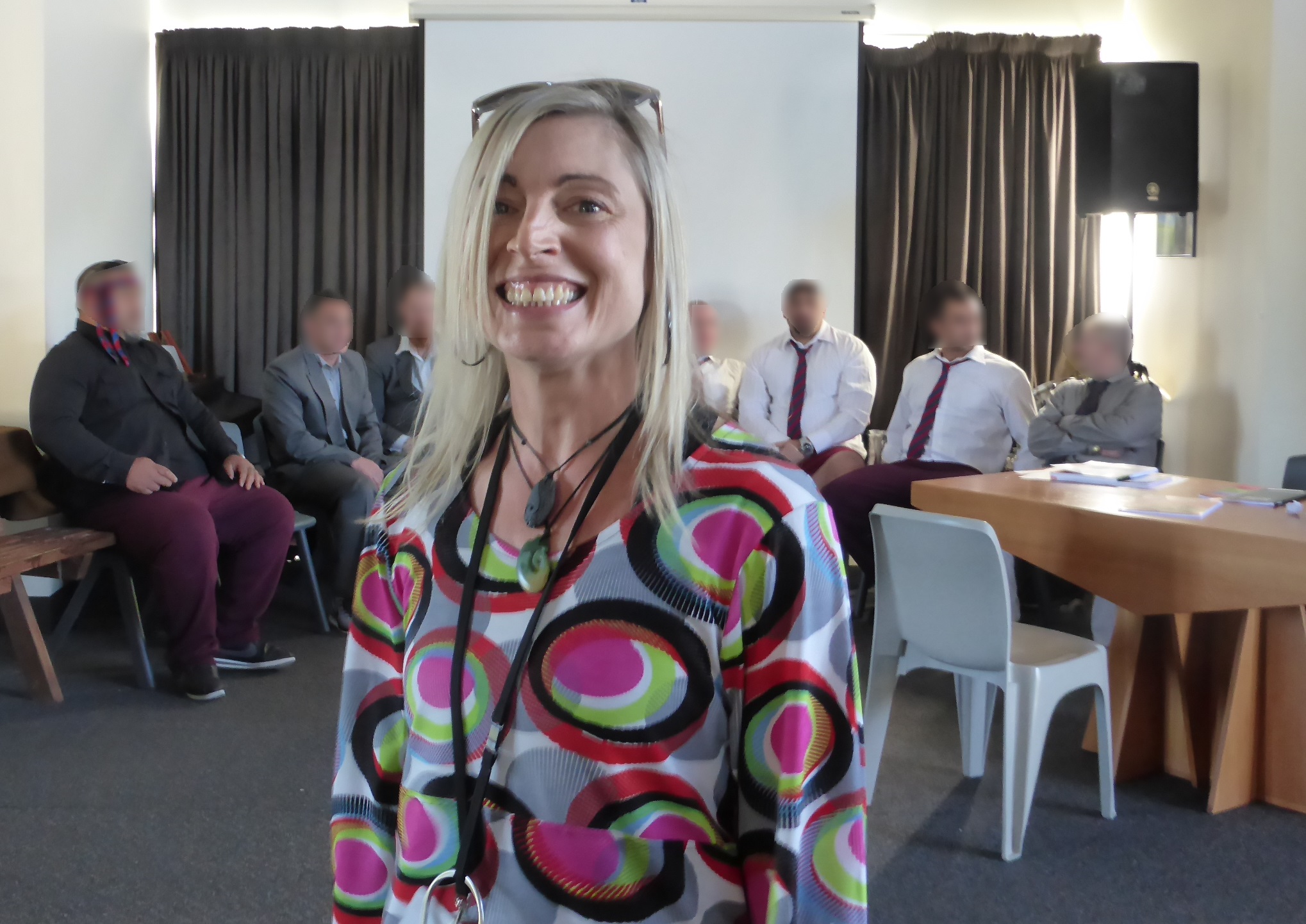 Ruth uses the "forum theatre" technique with workshop participants. This involves the actors performing a first run of the play, after which the audience breaks into groups to discuss how the characters could have done things differently. The actors start performing the play again but this time, audience members can "freeze" the action and take over the roles to try and change the outcome.
"The actors' improvisation skills need to be top-notch because they never know what the audience is going to throw at them," Ruth says. "Forum theatre is a powerful medium to get people thinking and seeing that there are always other options you could choose."
For men who enjoyed Ruth's drama classes in Otago Corrections Facility, her new theatre company provides a place for them to go when they're released from prison. They can continue their involvement in a pro-social, non-judgmental environment, where they can "play and get their creative juices flowing".
For audiences, she says, it offers a chance to step into someone else's shoes and understand that it's not always easy to make the best choices.
Performing to sold-out houses in Dunedin
The group of eight Happy You...!! performers devised, wrote and then performed #Messed Up to sold-out houses in Dunedin for four nights in July. Enhancing the performances was a musician who had participated in Annah Mac's songwriting classes at Otago Corrections Facility and sang his songs to the audience.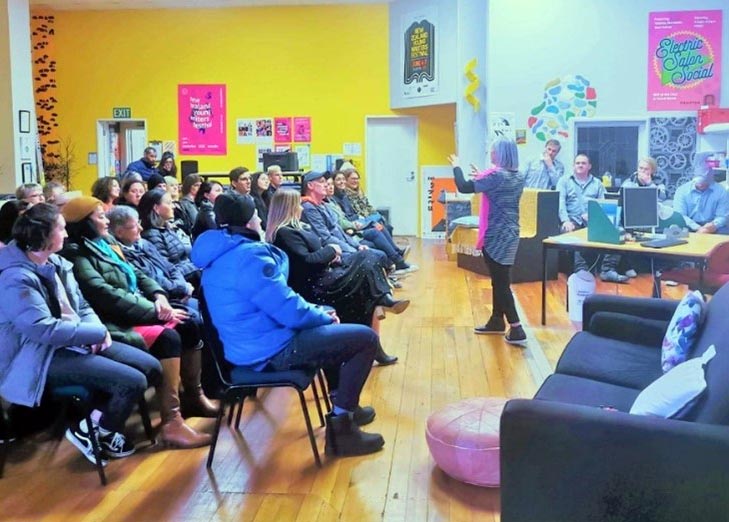 At the end of each performance, the actors introduced themselves, talking about the performance and what it meant to them.
Ruth remembers one audience member standing up and saying, "I didn't want to get up but I was compelled to because of the bravery of the actors."
Other audience members commented that they "felt honoured to be part of the healing and rehabilitation experience"; that the cast members were "very genuine" and showed "excellent good humour and engagement with the audience"; and that there was "so much empowerment and hope for participants and your audience".
What Happy You...!! classes and performance means
As for the performers (four were ex-prisoners and two were serving community sentences), being involved in the Happy You...!! classes and performance of #Messed Up meant:
"I got closer to people. You don't have to be anything you're not."
"I learned different stuff – breathing, relaxing, cultural practices, teamwork – in a non-judgmental environment."
"I learned to be calm, relaxed and at peace with myself with an amazing bunch of guys."
"I found friends, trust, confidence, laughter, reflection, personal growth, and how to enjoy and make the most of the opportunities that the concept of Forum Theatre brings."
One actor said: "The biggest question I was asked after the performance was when is the next one and I ask myself the same question. I can't wait for the next adventure."
Happy You...!! is meeting once a week and working on a performance for the next Dunedin Fringe Festival, to be held in early 2022.