Article
Arts Access Aotearoa
The gift of quilting at Arohata Prison
20 January 2012
The eight women meet in the car park at Arohata Prison in the Wellington suburb of Tawa. Carrying bags filled with fabric, they head to the prison gates ready for another quilting session with the women inside.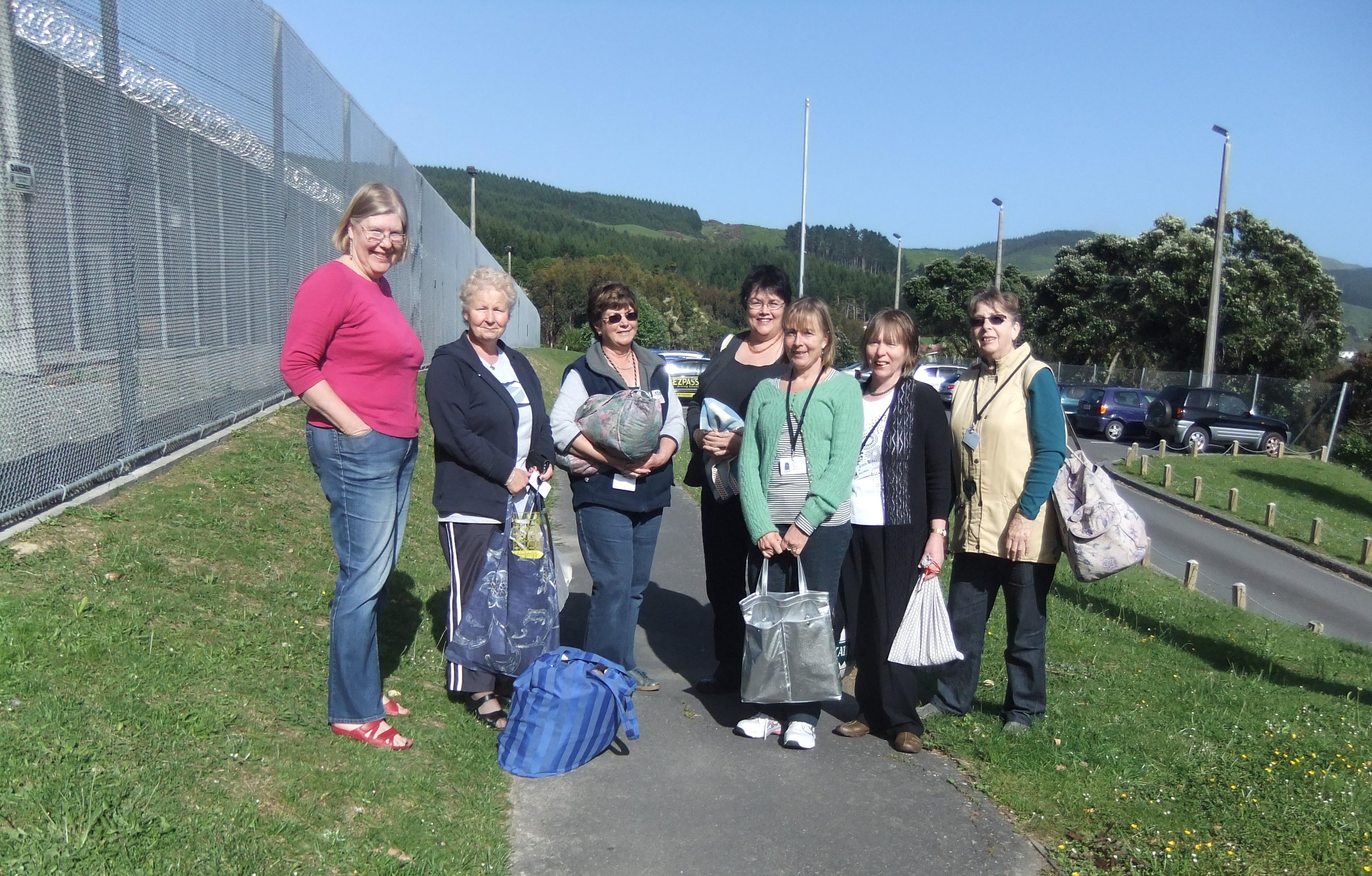 Once through security, first stop is Whare rawa Whātuitui, the quilting store room. It's a treasure trove of fabric donated from all over New Zealand – now cut, folded and stacked on the shelves. Their trolleys already loaded with fabric, half of the women follow a prison officer to the Drug Treatment Unit; the other half head to the room where the quilting sessions for low-security prisoners are held.
These women, most of them members of the Wellington Quilters Guild, volunteer their time and expertise on Saturday mornings. Many have been volunteering for years. In fact, June Nixey was one of the three quilters who delivered an initial six-week quilt-making class at Arohata Prison back in 1993. She's been doing it ever since.
"Who had the most fun – them or us?"
"We brought out the fabric and once the women started playing with the pre-cut, six-inch squares, that was it," she recalls of that first class. "Afterwards in the car park, we looked at each other and said, 'Who had the most fun – them or us?' We decided we couldn't walk away.
"The women had no background in quilting and many of them couldn't sew. But they had talent and enthusiasm. You could tell it fulfilled a need in them."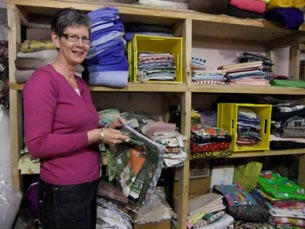 Ask June what she is most proud of and she replies: "I'm really proud of the women. Some of them start off so prickly but then they start joining in and you see their attitude changing. We expect them to share and co-operate, and that's one of the things they learn.
"Some of them have never been praised for anything in their life and when you do praise them, you see their faces glow and their backs straighten. That's the reward."
June supervises the sessions with the low-security women. Janet Forbes, who has been a volunteer quilter at Arohata Prison since 1995, supervises the women undertaking the six-month programme in the Drug Treatment Unit.
It's 9.30am and the eight prisoners are in the room when Janet and her three volunteers arrive. They're already at work – on the sewing machines, on the floor working out a pattern, ironing some fabric, measuring and cutting squares.
A quilt for her little brother's birthday
Bridget (not her real name) has already made a quilt for her little brother's birthday. Now, she's working on a quilt with lime green and pink squares for her sister. She has other quilts planned for her partner's son and her sister's friend. Like all the women in this group, she expresses her gratitude for what the volunteers do.
"These ladies deserve a lot of credit," she says. "I think they care about us. They make a big difference and because they're volunteers, you know they're here because they want to be.
"It's really nice to be able to make things for our families because we can't do much else for them. I have a sewing machine at home but I've never been able to use it. When I get out, I'll be able to carry on quilting and sewing."
Bridget says one of the main things she has learned in the quilting class is patience – to "sit with the frustration". She's also had to work out how to do things and to fix her mistakes.
In the Drug Treatment Unit, the women undertake a 24-week drug and alcohol programme. This includes cognitive behavioural therapy, education on addiction and change, and learning new skills – especially social skills. They all applaud the value of the programme.
For Frances (not her real name), the programme has been life-changing. As for the quilting, it was something she'd never done before. Now, it's become a hobby she's definitely going to continue when she's released. "It keeps me busy and I can make things for people that I've put a lot of time and effort into.
"I have the utmost respect for these ladies. They are amazing and they give us a chance to make a change."
At 11.30am, the classes are over. The volunteers head back to the store room with a note book of fabric requests from the women. For the next half-hour, they sort through the shelves and load up the trolleys for next Saturday.
Several of the volunteers have been visiting the prison for more than five years, providing familiar faces and modelling normal life and social behaviour.

"It gives me great satisfaction," one of the volunteers says. "I enjoy the women's company and I very firmly believe that prison is a place for rehabilitation, not punishment. These women have made bad choices and done something wrong but they love their families and enjoy their quilting."