News
Arts Access Aotearoa
The weaving roopū at Whanganui Prison is learning through te ao Māori the responsibility of both parents to keep babies safe while sleeping.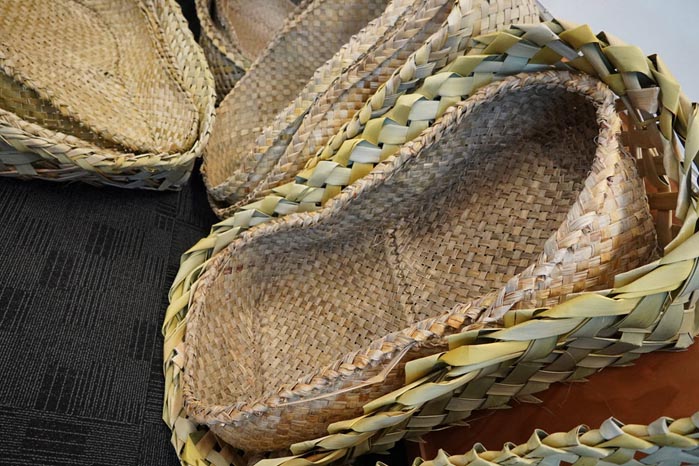 The men in Whanganui Prison gifted wahakura (flax bassinets) and ipu whenua (placenta baskets) to Whanganui District Health Board at a presentation day. The DHB runs the Safe Sleep Programme for pregnant mothers and families to educate them on safe sleep practices and connect them with appropriate support services.
Weaving tutor Juanita Davis says the DHB programme couldn't get the number of wahakura it needed so reached out to the prison, who had previously created harakeke items for the DHB.
"I discussed it with my team and other whānau. Our kuia agreed the guys should participate in such a significant taonga as long as we did the process correctly, which we have," Juanita says.
It's been rewarding seeing the change in the men's attitudes, she says. "When we started, it had never occurred to them that a baby needed somewhere safe to sleep. In their minds, it was a woman's responsibility.
Equal responsibility for babies' safety
"I took them right back to the beginning, with an emphasis on whanaungatanga. I used the harakeke as an example of how we have our rito (centre harakeke shoot/child) and our matua (two 'parent' leaves on either side) and that the matua are equally responsible for the safety and wellbeing of the babies.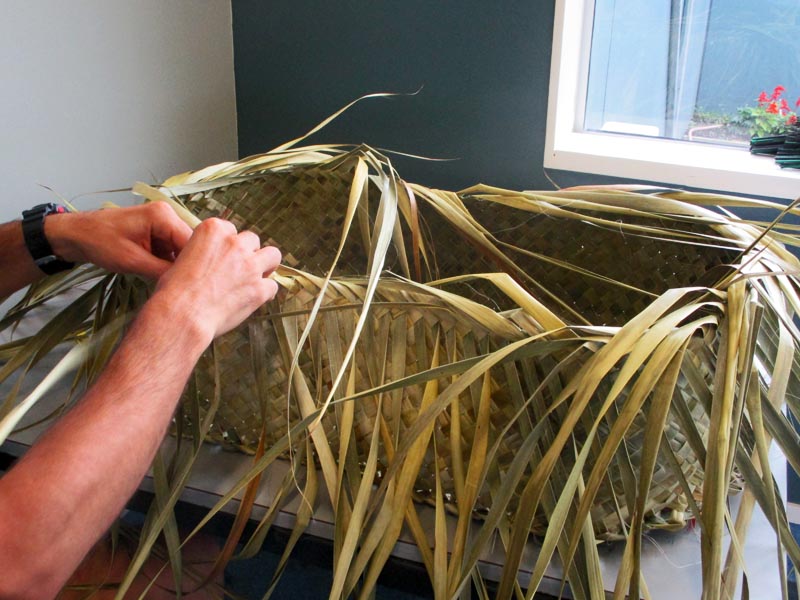 "Years ago, when my daughter had her first child, I'd panic because she'd get up to do those early morning feeds and get back into bed with baby. It really scared me, so I made her a wahakura and insisted that if she was going to put baby in bed with her, baby had to have its own space because accidents happen. But some of them can be prevented.
"I've talked with the men on how safe sleep doesn't stop at baby having a safe sleeping space. It covers a wide range of things like being smokefree, alcohol-free, free of violence."
Juanita says the men are now very conscious and aware, and have told her about conversations they've had with their families and other men in the unit about the importance of safe sleep.
Andrea Zander, regional Volunteer Co-ordinator, says the presentation day went extremely well and has opened further opportunities for Whanganui Prison to work alongside the DHB.
"As a result of the kōrero with some of the kaumātua who attended, we've created an opening for further tikanga-based programmes or mutually beneficial initiatives with the DHB."