News
Arts Access Aotearoa
Te Ora Auaha's creative wellbeing series showcases practitioners working in arts and wellbeing, sharing resources and insights, and growing a community of practice for people working or interested in this field.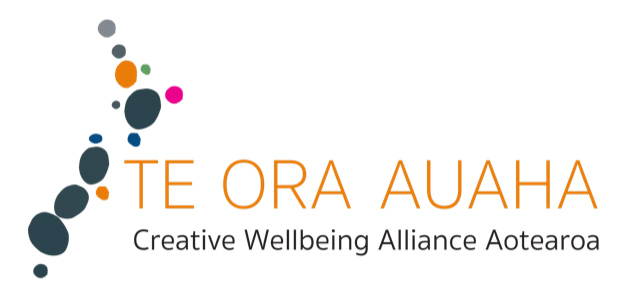 There are two upcoming webinars: the first on 30 May with Home Ground, a Wellington-based collaborative creativity and wellbeing initiative for women who have experienced incarceration or are engaged in the justice system; and the final webinar in July introducing Wellington community creative space Vogelmorn Bowling Club.
You can view each of the creative wellbeing webinar series from Te Ora Auaha's website. The webinars, listed from the most recent to the introductory webinar, are:
Creative Arts Therapy, an emerging profession in Aotearoa
Creative play, every day – how play and creative curiosity is a useful process for everyone
The stories that connect us – the importance of storytelling and our responsibilities when sharing stories
He Manawa Kākano, born of greatness – a wāhine Māori-focused conversation on wellbeing by design
Creativity in times of crisis
A three-part webinar from the 2021 Culture, Health and Wellbeing Conference, led by the UK Culture, Health and Wellbeing Alliance with presenters from 30 countries
Activating arts, health and wellbeing Aotearoa, an introduction to the series, which was funded by Creative New Zealand.
Te Ora Auaha is a national network of individuals, organisations and collectives interested in the relationship between creativity and wellbeing.
They are united by a vision of a healthier, more flourishing Aotearoa New Zealand through arts, culture, and creativity, and seeing them valued for their vital contributions to health and wellbeing for everyone.
Research shows that the arts, culture, and creativity contribute powerfully to individual and community wellbeing.
Te Ora Auaha partnered with Te Taumata Toi-a-Iwi and Auckland Live to deliver the webinars.