Blog
Arts Access Aotearoa
There is much talk about change right now: the government, social values, climate change, electric cars, robots. It's like we are sitting through a never-ending preview to the main feature. There are some good bits but also many challenges.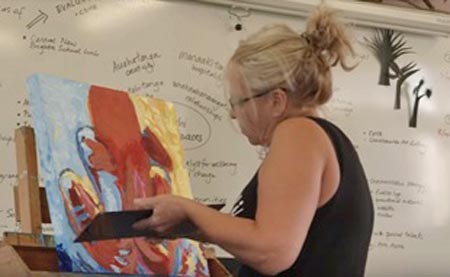 Change is the one thing we can all be certain of but when it's forced on us (just ask Christchurch), the issues of having to deal suddenly with life and places not being the same are the hardest.
When we self-direct change as best as we can by thinking, planning and working strategically with others, these changes are empowering because we actively had some skin in the game.
I'm on the pathway of sector change. Members of the community arts sector who work with people facing barriers because of disability or circumstance want change. That is, they want a vast improvement and progress in key areas. Here are three changes they want:
recognition of the need for and value of community arts in health, wellbeing and rehabilitation
realistic investment in resources and funding that sustains and demonstrates an understanding of the needs and outcomes to be achieved
development of people and standards that keep careers nurtured, encouraged and thriving.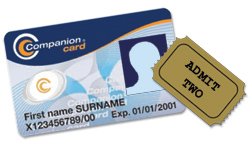 My previous blog expressed my dissatisfaction with the process over the government-sponsored feasibility study about the introduction of a companion card scheme that would enable disabled people who need a companion carer to obtain theatre tickets at half price (or two for one).
The rejection of this excellent report demonstrated to me that those who hold our taxpayer funds – the government – do not understand the value of the arts for people's wellbeing. By dismissing the report, they have also ignored the rights of disabled people to have the same access to arts, entertainment and sport as everyone else.
Surveying the Auckland region
This month, Arts Access Aotearoa is participating in focus group discussions and conducting a survey about issues in the Auckland region.
I'm grateful to colleagues of Auckland's Creative Arts Network (CAN) for assistance with the research. Creative New Zealand is a partner in this initiative and recognises the need for new information. Foundation North, the third partner, supports Arts Access Aotearoa's delivery in Auckland, aimed at supporting arts organisations to meet the creative needs of their communities.
This research highlights some important issues that community arts professionals, volunteers and creative spaces have known for a long time.
A key issue is a lack of understanding about the need for and the value of community arts by those who develop policy and procedures and set the outcomes.
Lack of understanding about the value of community arts
What do people who work in the fields of arts therapy, arts for health or rehabilitation, arts and self-esteem, wellness, social cohesion and cultural expression know? And why don't "they" – the policy makers – also know it? My conversations and meetings with leaders in the community arts sector indicate time and again their frustration at the lack of understanding about the value of this work.
The situation we are in is not entirely the fault of the policy makers and funders. As a sector, we have to take responsibility for our side of the story. Just because we know what we know doesn't mean that others should automatically jump on board.
Our sector is not an export industry, transport infrastructure project or large employee union. We do, however, play a very important part in responding to the human rights, and health and wellbeing needs of people across Aotearoa.
And we are going to get better at being heard and being influential.
A network of creative spaces
No change ever came about without doing something differently. I have been working with a steering group to help form a network of creative spaces and community arts representatives to deliver the sort of changes we know are needed.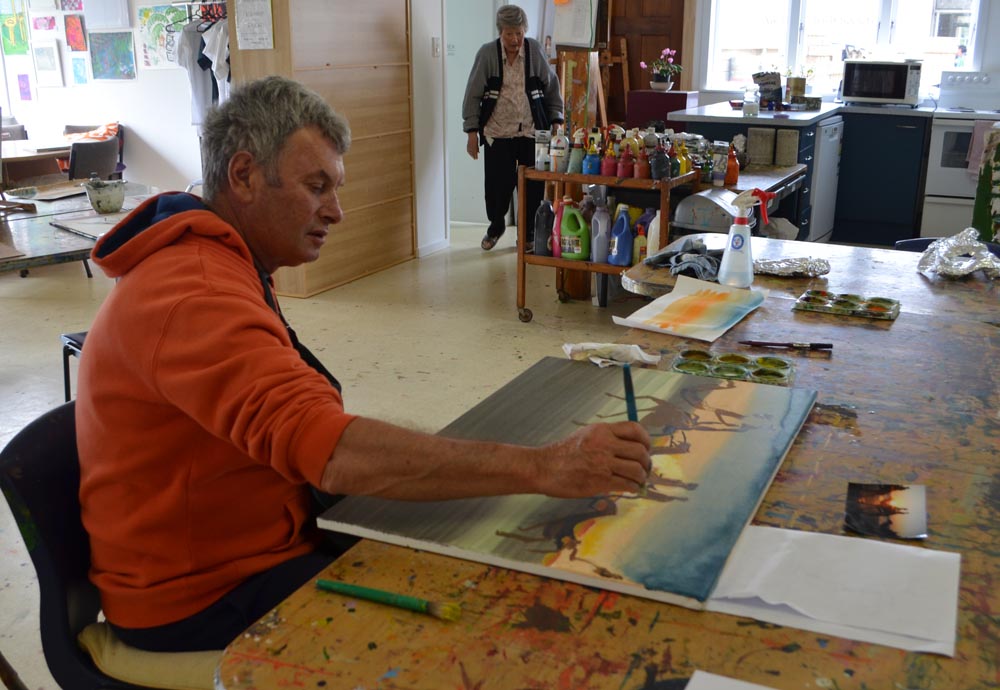 One essential improvement needed is for the sector to convey the value of its work. Some "managing up" will be required to ensure our funders are well-informed. Agreement around common language and goals will be essential, along with a better understanding of what the needs are and where the gaps are.
This network will be launched in early 2018. It will be a framework through which creative spaces and colleagues can advance an agenda to create necessary change. The network will be represented through a website that will be a hub for resources and articles highlighting issues, research and stories.
Demonstrating the value of what the sector provides
Activities will focus on promoting and demonstrating the value of what the sector provides. Funders and policy makers will be included, and stakeholders and funders will be able to go to the site and see examples of results and research demonstrating why community arts are valuable and should be resourced effectively.
A directory of members with contact details and their websites will grow so the sector will see who it is made up of and where they can partner more effectively. An essential tool is being developed to help the community arts sector evaluate, measure and demonstrate the value of what we do. Exceptional work has been carried out by Amber Walls and Rachel Trotman in Auckland on a resource that will be freely available for our sector members nationwide on Arts Access Aotearoa's website.
All this will be a big team effort. I would like to see less of a "them and us" situation between the policy makers and community arts deliverers, and more understanding and actions that show why we achieve more by working together.