News
Arts Access Aotearoa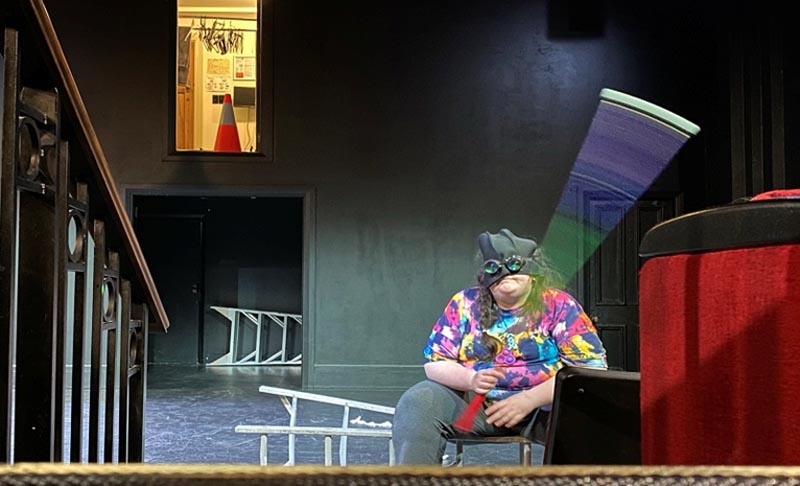 Susan Williams' not-so-solo show, Illegally Blind, explores their life experiences and is designed to be accessible in as many ways as possible.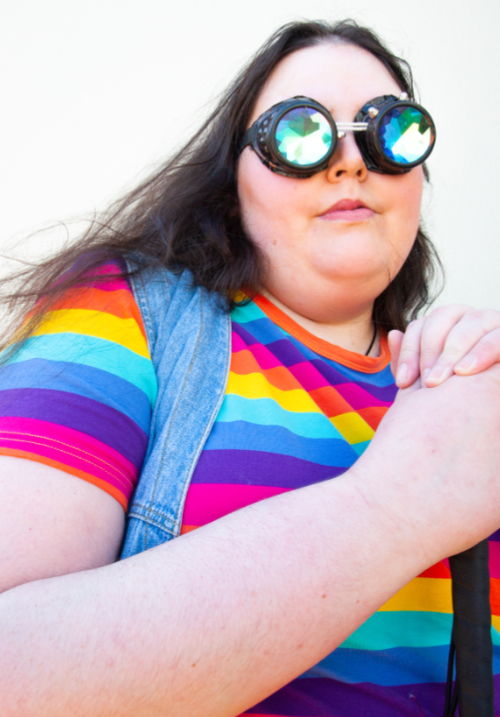 "The show is inherently accessible," Susan says about the BATS Theatre production. "Audio description and subtitles aren't just provided; they are an integral part of the performance for everyone present.
"This is a celebration of disabled, queer identity and I've put together a team of people behind the scenes who are queer, disabled, or an ally."
Illegally Blind is about Susan wanting to get stuff done but being hampered by having to battle sock-puppets, ableist audio-describers, a pile of laundry, and people who don't provide digital copies of important documents.
The show's producer, Charlie Hann, says accessibility has been built into the show but also extends beyond the show to help people get to the show in the first place.
"We will use some of the stage to accommodate wheelchair users and make space for beanbag seats, which will be more accessible to some people, especially people with sensory needs.
"We will offer food, blankets and (Covid-19 permitting) stim toys. We have limited triggering content in the show and the show will be advertised with trigger warnings, including in the programme. There will be no strobe lighting and we're also offering two relaxed performances.
"We've also given a lot of thought to financial accessibility."
Making the show affordable
Concession tickets are $15 and Access Tickets, which will work on a pay-what-you-can basis from free to $10, will be offered to anyone who can't afford a concession ticket. There's also a transport fund, where the company may pay for the unpaid half of people's mobility taxi fares, bus fares or petrol. They will pay for people to come in from the Hutt and Kāpiti but organise it individually, possibly with carpooling.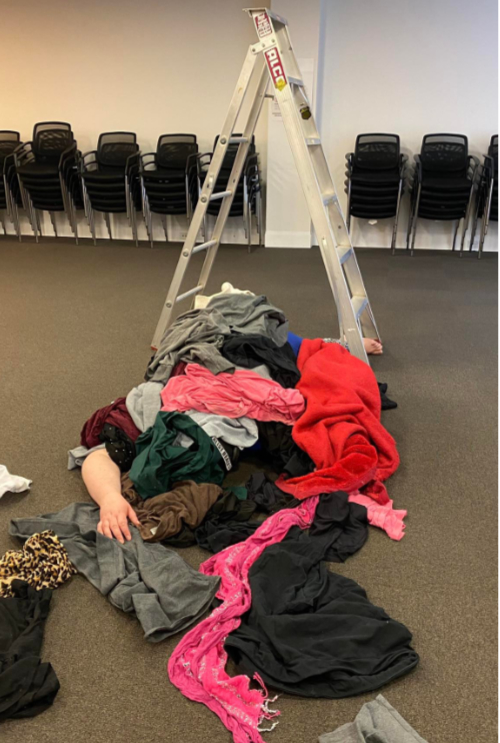 "It's going to be such a fun show," Susan says. "It's a whimsical romp through the world of identity and shattered expectations, mixing traditional theatre with stand-up comedy, poetry, improvisation, and more silly voices than you can shake an eel at."
Susan says the show is a way of exploring questions about disability on stage and subverting notions of accessibility.
"This is a way of exploring disability/crip theory on stage, looking at the social model of disability and the idea that we are disabled because of society and social norms. We're asking the question: 'If we had a society in which everyone was blind or autistic or a wheelchair user, what would that society look like?'
"We're creating a show where accessibility is the opposite of what it usually is. Illegally Blind isn't just accessible: it's more accessible for blind and low vision people.
"The props and set are representations, not the actual items, and can only be accurately imagined through the audio description and subtitles. Braille programmes will be our primary programmes, with 'sighted access programmes' available on demand for those who can't access braille programmes."
Twenty years of performance experience
Susan is an actor, comedian, and improvisor, has been performing in shows for 20 years, and has a certificate and diploma in performing arts.
They were a finalist in Arts Access Aotearoa's PAK'n'SAVE Artistic Achievement Award 2021 and have directed Galactapedia, a New Zealand Improv Festival show that was fully accessible to blind audiences.
They were a semi-finalist in Wellington Raw Comedy Quest, they've won Pun Battles, and they have MC'd the Wellington Feminist Poetry Club and queer comedy line-up Campground. They have been in many successful shows, including playing Mars in the sell-out season of Celestial Nobodies at BATS.
Illegally Blind is on at BATS Theatre's wheelchair-accessible The Random Stage from 7–11 December. BATS Theatre in Wellington is next to several major bus stops, and there is easy access to taxis and accessible parking. Information about coming by public transport, including fares, can be found on the Metlink website.
Can you support the Boosted campaign so the creative team can be fairly paid and all the access measures funded?