Blog
Arts Access Aotearoa
Gaining a sense of belonging, affirming their identity through making art, and building confidence and self-esteem … Just three of the positive outcomes for many people who attend community-based creative spaces in towns and cities throughout New Zealand.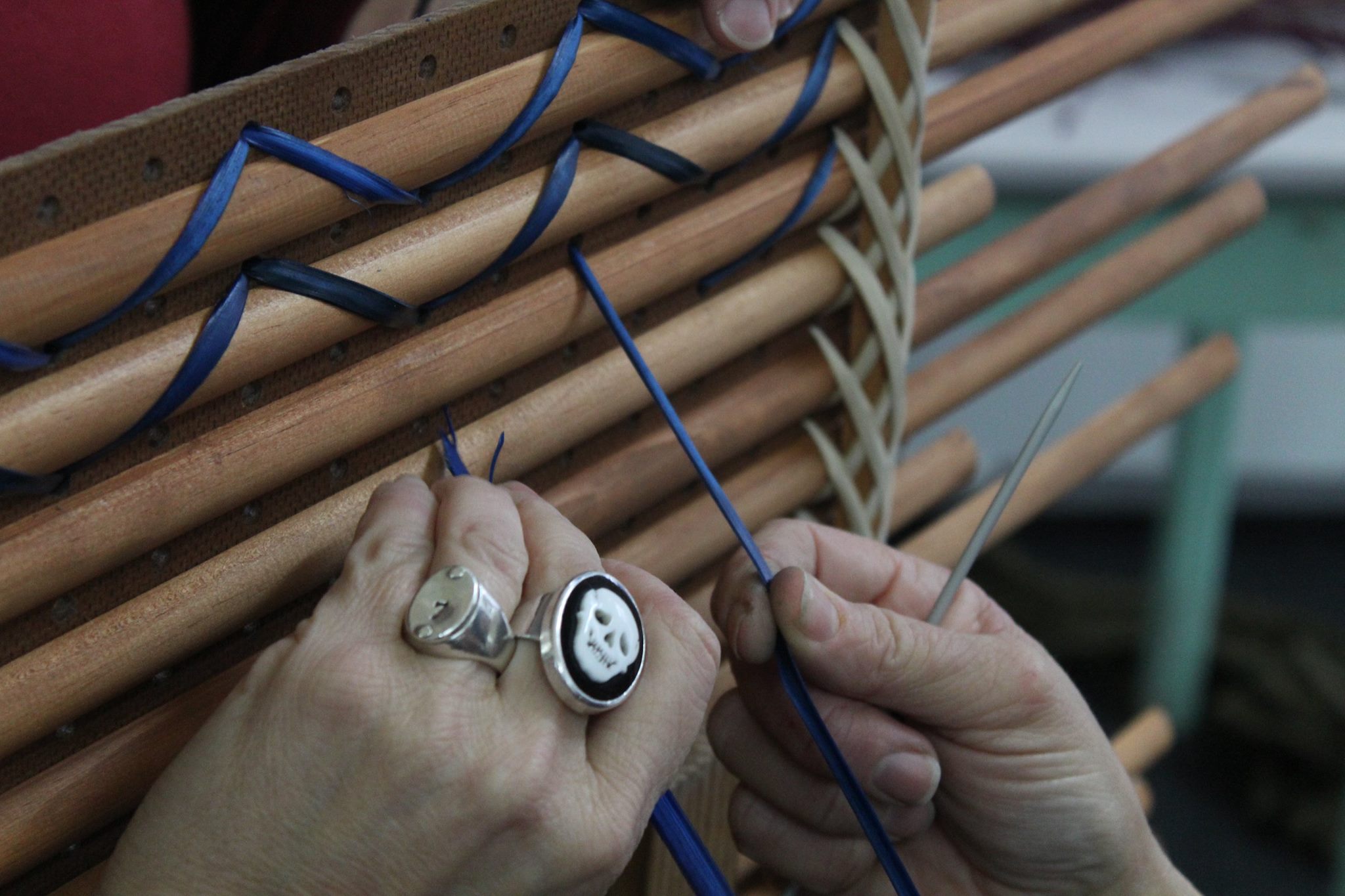 As Paul Smith, Director of Artsenta in Dunedin, says: "People experience a sense of joy when they're being creative. It takes them away from the difficulty and trauma in their lives as they focus on the creative process. Coming to Artsenta is a part of people's healing."
Over the past 30 years, Artsenta has supported thousands of people who have experienced mental ill-health or have become socially isolated. Similarly, places like Toi Ora Live Arts Trust in Auckland, Pablos Art Studios in Wellington and Mix in the Hutt have been using the arts and creativity for many years to provide a bridge between the health system and the community.
More recently in Christchurch, Ōtautahi Creative Spaces was set up in response to the earthquakes, where there's been a huge increase in demand for mental health services. As its manager, Kim Morton, says: "Being creative alongside others is a powerful tool for resilience and recovery. It's as much about the social connection as it is about the art. Combined, they are a force for transformation."
In an article published this month in The Press, Kim also pointed out that creative programmes were cost-effective in comparison with clinical interventions, and a relatively small but consistent funding increase would allow the organisation to do much more.
Funding priorities
Interestingly, Canterbury District Health Board's Carolyn Gullery (General Manager Planning, Funding and Decision Support) said the district health board supported and agreed with research showing art therapy was beneficial for mental health. However, she went on to say that within the constraints of the mental health budget, the CDHB needed to prioritise funding to the required clinical services and couldn't provide funding to Ōtautahi Creative Spaces for the work they do.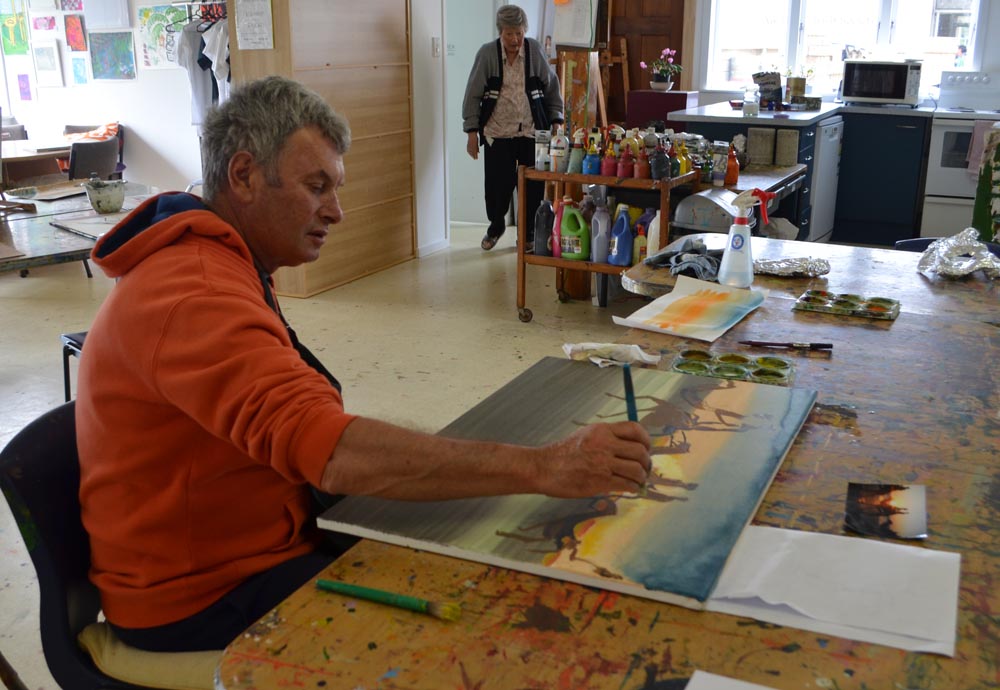 I'd like to highlight just one more creative space, mentioned in an opinion piece I wrote for the media this month. Auckland's Māpura Studios runs an art therapy programme for people who have experienced stroke. Director Diana McPherson says hospitals deal with healing the body but when people who have had a stroke go back to their community, they're not equipped to deal with the emotional and psychological impact.
Māpura Studios provides a valuable service and findings from research conducted by the Brain Research Centre at Auckland University, to be released later this year, are expected to confirm the programme's positive outcomes.
Unfortunately, most creative spaces are underfunded and under-resourced. In my opinion piece, I challenged local and central government politicians to read a UK report based on extensive research and providing evidence that participating in the arts improves our quality of life, aids recovery from illness and saves money.
I then challenged them to visit a creative space in their region to see for themselves the health and wellbeing outcomes they're providing.
Five regional Arts For All Networks
While creative spaces provide opportunities for people to engage in creative expression, Arts Access Aotearoa also work with people in the disability sector, performing arts companies, artists, festivals, venues and producers to encourage increased access to arts and cultural events.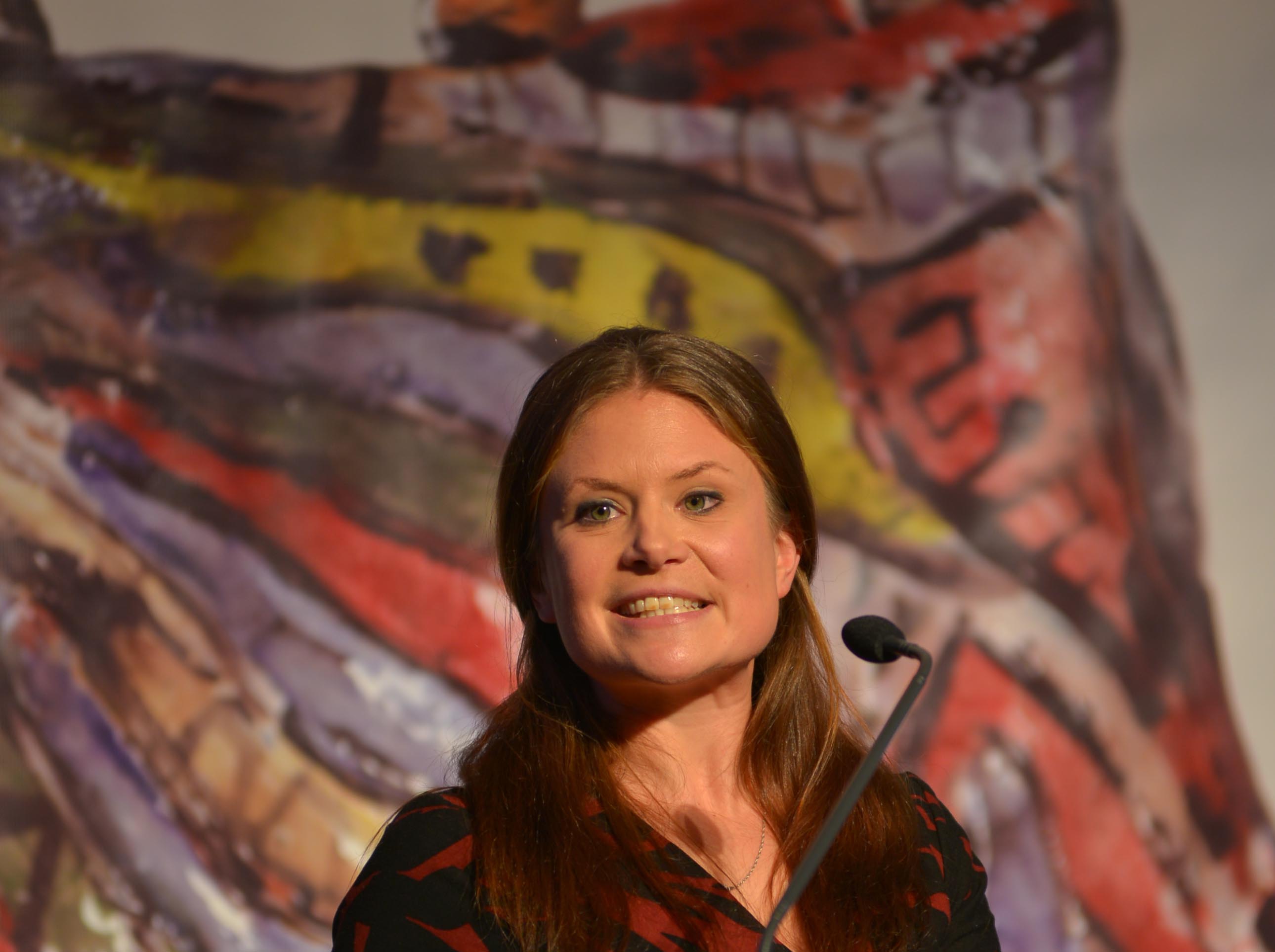 This work is undertaken through our five regional Arts For All Networks in Auckland, Taranaki, Wellington, Canterbury and Otago. Claire Noble, Community Development Co-ordinator for Arts Access Aotearoa, facilitates these networks and earlier this month led the Arts For All Canterbury Network meeting.
At this meeting, members heard Rachel Sears of The Court Theatre talks about its accessibility initiatives and the value in winning this year's Arts Access Creative New Zealand Arts For All Award. Firstly, the $2500 award money will be put towards the purchase of audio description equipment. And secondly, the profile and appreciation of the theatre's accessibility programme from its trustees and Friends, as well as the public, had been huge. She encouraged Network members to make a nomination next year.
I've been pleased to learn about the latest accessibility projects of the RoyaI New Zealand Ballet. Following on from its free, sign interpreted tour of its home in Wellington and relaxed, sensory-friendly performance in the Manukau Vodafone Events Centre, the Royal New Zealand Ballet is offering two audio described performances of Romeo and Juliet in Auckland: one as part of a schools matinee, the other as part of the public performance on Saturday 3 September. You can read more about this online.
So all in all, busy but exciting times!