Blog
Arts Access Aotearoa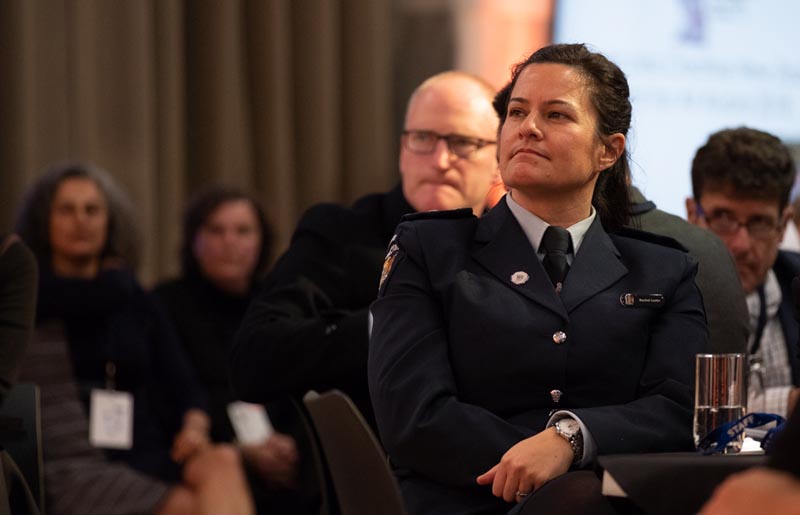 What I've seen around my time in the Department over the past 14 years is just how truly talented many of the people who come into our care are. Te Putanga Toi Arts Access Awards 2018 and the two Corrections awards that were presented there are a testament to their talent – and to the leaders who enable and encourage that creative talent to flourish, helping set prisoners on a positive path for their future.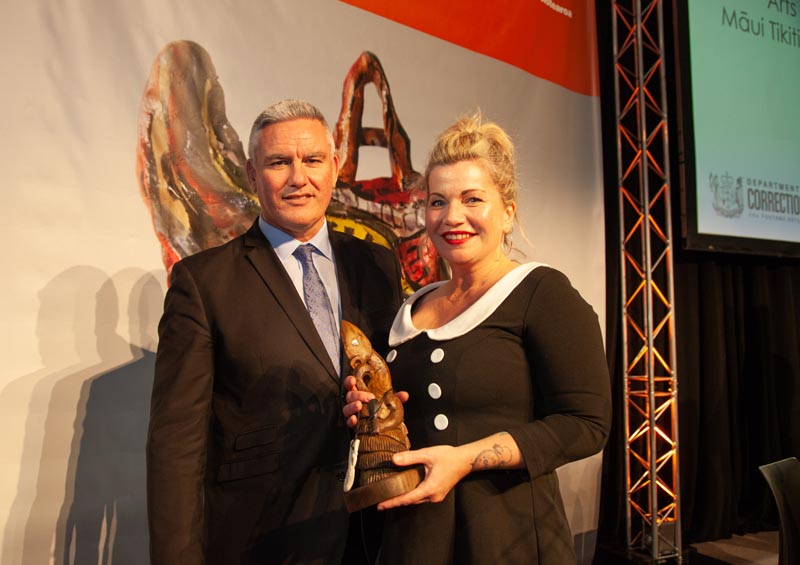 Take Beth Hill, for example. The recipient of the Arts Access Corrections Māui Tikitiki a Taranga Award, she works with the men in Northland Region Corrections Facility and a whole range of her own contacts in the community to unlock the creativity that lives within the men.
Beth also engages with the Corrections staff at the site and gets them excited about the arts, allowing them to unleash their own creative talents in activities she initiates across the prison.
Staff have really appreciated seeing the creativity and the different sides of the people they care for every day, thanks to their involvement in the arts.
Hawkes Bay Regional Prison, under the leadership of George Massingham, was given a Highly Commended citation in this category. The arts make a significant contribution to the way in which this prison operates, particularly through tikanga.
Māori cultural identity a pathway for prisoners
Staff work with Māori providers to use Māori cultural identity as a lever and pathway for prisoners to help them navigate their way through particular issues. Initially, it started in the Te Tirohanga Programme, Whare Orange Ake and the Youth Unit but it's now spread to other parts of the prison site.
George and the team have set a foundation and expectation that this is the way the prison operates to ensure prisoners can express themselves in a healthy way.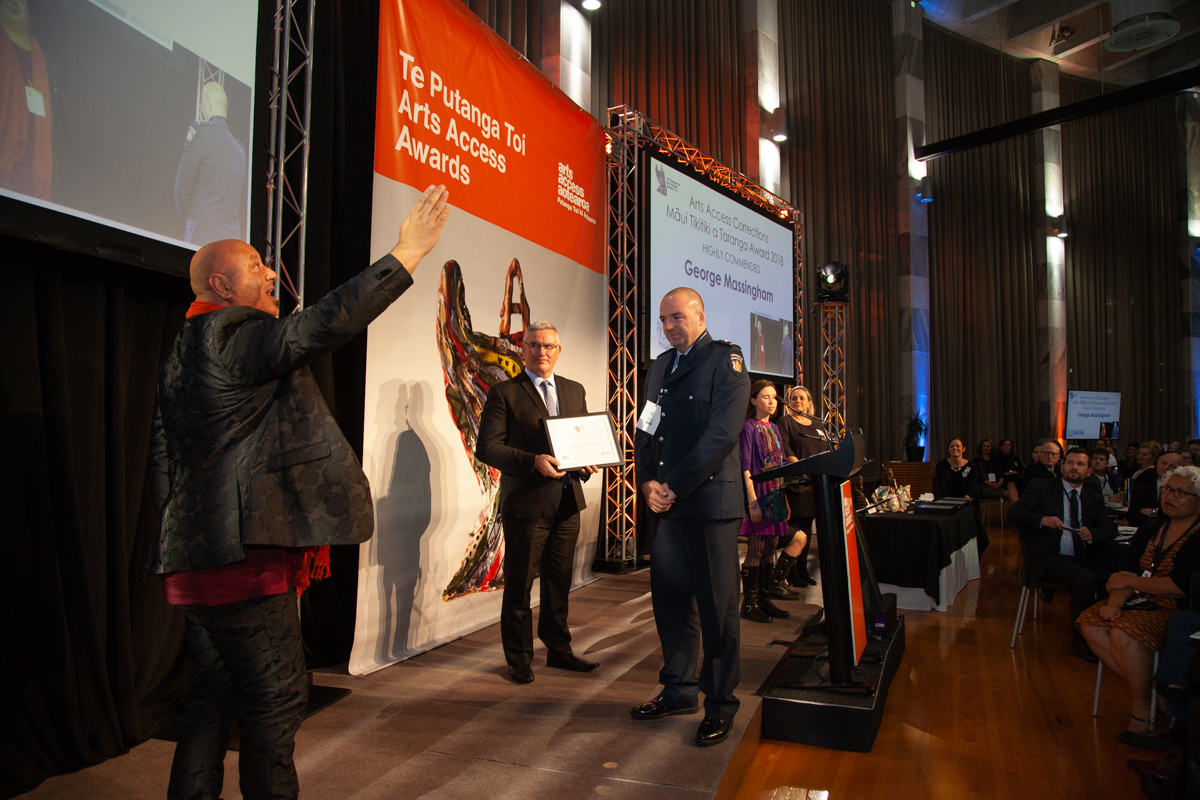 The site is very pro-social and whanau-orientated and they are fantastic at leveraging off the amazing hidden talents that people come to us with. They allow them to flourish and be proud, while being supportive of one another and really celebrating the essence of identify through tikanga.
It has broken down a lot of barriers, with prisoners finding the motivation to attend other programmes and move forward with their lives. They have done an incredible job.
The recipient of the Arts Access Corrections Whai Tikanga Award 2018 was the Hawkes Bay Regional Prison and its Youth Unit prisoners in partnership with St John's College students. They combined forces to create the "Just Boards" initiative, which was a Youth Enterprise Scheme project.
A focus of the project was establishing a business initiative. But for me the celebration of tikanga that the young men in the Youth Unit brought to the project and shared with the students at St John's College was a priceless experience. Both groups were able to learn with each other, using tikanga values and processes to guide their relationships and movement through their project.
It was a tremendous gift that our young men were able to give. It was uplifting and something I think all parties have benefited from. It was a huge step in terms of people being able to understand that tikanga can be equally part of an arts initiative, as much as it can be part of a business enterprise.
Strengths-based approaches to personal development
I'm a huge believer in strengths-based approaches to personal development. It's really important that people can genuinely feel good about what they do and that they can contribute positively.
If people are feeling better about themselves and if they feel like they can achieve, that's going to radiate among other relationships. It's also going to have huge impacts on their future and their quality of life, and help in reducing tension and other anti-social behaviour.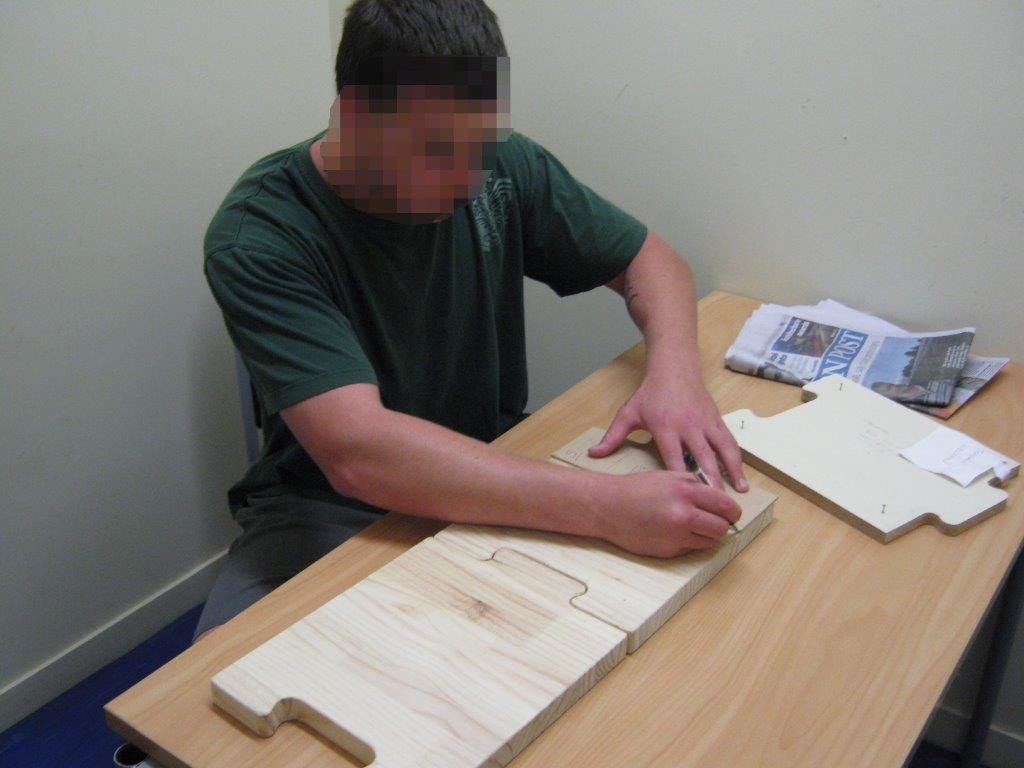 It never ceases to amaze me just how truly talented people are with a range of things, whether it be carving, painting or performance arts. Their attention to detail and their ability to imagine and capture things in an alternative way is truly remarkable and impressive. It indicates that there is the capability for change and to give back to the communities and people they may have hurt through their offending.
There's a lot of talented people who come into our care. But for many, they haven't been successful in traditional educational forums, or the broader workforce and communities where they come from. And yet they are often intelligent people with a huge amount of creativity and the ability to achieve.
The arts are a fantastic medium to explore this creativity and ability, and give people an opportunity to think how they might be able to provide for their whānau in the future. If we look at the arts as an access avenue to personal and whānau sustainability, then that's a great thing and we should definitely be doing it.
Redemption Performing Arts
One recent experience that really affirmed for me the value of the arts in prison was a Redemption Performing Arts piece that I saw at Northland Region Corrections Facility. Beth Hill's group did an original piece where a prisoner had reflected on a journey. The prisoner had been thinking about his great, great, great uncle who was part of the Māori Battalion.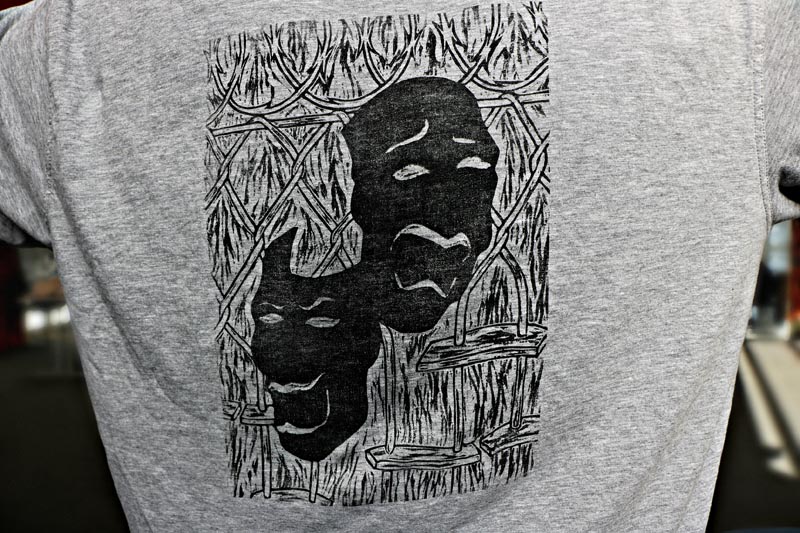 He did some research and proposed an idea to the broader group about doing a piece of theatre and performance that would reflect that experience and what it means to him and to his whānau.
It was just truly amazing to think that he had written this himself. With the broader group, they workshopped the idea together, included original songs and waiata, and then performed a tremendous haka.
Their ability to connect with and capture the imaginations of the audience whilst within the prison environment was impressive. It all truly reflects the talent and again the really strong leadership from Beth and the way she can get the best out of these guys.
Talking to the men afterwards showed me how much of a lift it was for them. To be able to get out of their routine lives in a prison environment and actually do something that many of them never thought was possible. To access a part of themselves in a really positive way that for many of them would have been seen as weak or inaccessible.
The value of arts in prisons
It was quality work and represents how valuable the arts are in our prisons. Many people in prison have had pretty traumatic backgrounds and there is no question they have caused harm to others.
Being able to express yourself through artistic avenues contributes to a great healing process and is something that I think is necessary for positive change and self-improvement.
The arts sit alongside all the other rehabilitative and education programmes that Corrections provide to help mould people into more positive role models so they can turn away from a life of crime and contribute to their whānau in a positive way when they are released back into the community.
Rachel Leota is the National Commissioner for the Department of Corrections. She was also a member of the judging panel for the two Corrections awards, presented at Te Putanga Toi Arts Access Awards 2018.