Article
Arts Access Aotearoa

Family, friends, children, sunshine, love, happiness and exercise are the seven nouns one woman used in a painting of her body to describe the things that give meaning and joy to her life. It's a list of words common to most women, whatever their circumstances.
In this instance, it's a woman serving a community sentence participating in Te Whariki Manaaki (The Nurturing Mat). This is an annual programme based around a three-day noho marae (stay on a marae) in the Taranaki region.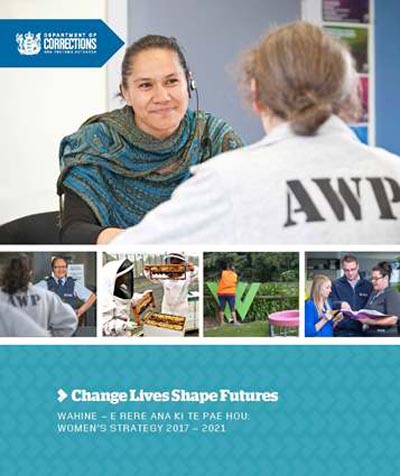 The programme was set up by staff at the New Plymouth Community Corrections office in 2017, inspired by the Department of Corrections' strategy for women, Wahine e rere ana ki te pae hou: Women's Strategy 2017–2021.This strategy aims to address the needs of women offenders and help them turn around their lives.
Jill Chamberlain, one of 24 Probation Officers in New Plymouth, joined the office in 2017 and was keen to get involved in Te Whariki Manaaki. Drawing on her experience in theatre and community art both in the UK and New Zealand, she offered to facilitate an art and drama session at the 2018 event.
"When I learned about the programme, I could immediately see the benefits of an art and drama session," she says. "The arts can be a really valuable way to empower women, and build their self-confidence and self-awareness.
"I would love to see Te Whariki Manaaki offered a couple of times a year, and also more artistic opportunities available in the community for the people we work with."
A range of sessions
Last November was the third time Jill facilitated the session, which runs alongside a range of other sessions such as harakeke weaving, meditation and mindfulness, planting by the moon, breast cancer awareness, making tukutuku sticks, and a presentation by Dress For Success.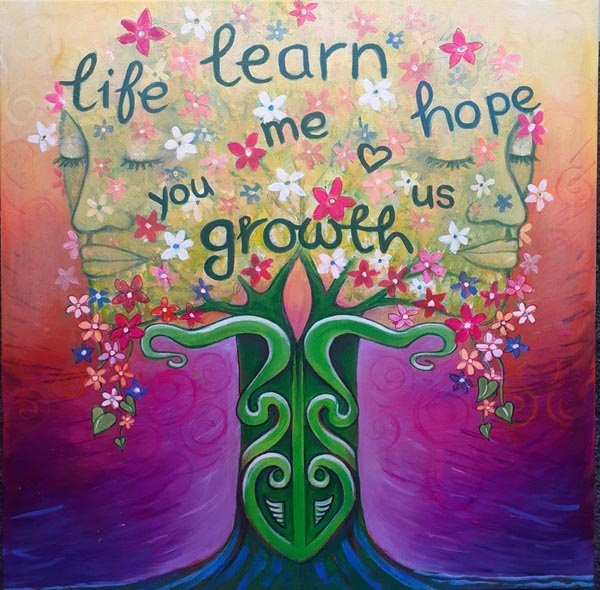 "The focus of Te Whariki Manaaki is on wellness and empowering women who are serving a community sentence and on a journey of change," Jill says.
Women from Taumarunui, New Plymouth, Hawera and Whanganui attended the noho marae programme in late 2020. In her session, Jill encouraged the women to identify seven elements of their lives that brought them joy, purpose and meaning.
Using "body mapping" – drawing their own body outline on a large piece of paper –and colours representing each element, they painted their body map in any way they chose.
"It can be very emotional for them as they tune into the seven elements," Jill says. "Afterwards, many of them talked through their images and it was a very beneficial way to identify the positives around them.
"I try and keep it light-hearted but meaningful. At the end of the three days, you can see how much they have developed their confidence and self-belief.
"The marae offers the women a lot of calm space and wairua and I think everyone there, including the staff, found it a truly healing experience. At the end of the visit, the staff felt exhilarated by the experience and seeing the progress the women had made."
151 Community Corrections sites across New Zealand
The Department of Corrections employs around 10,000 staff. Most of them work with offenders in one of its 18 prisons or 151 Community Corrections sites across New Zealand.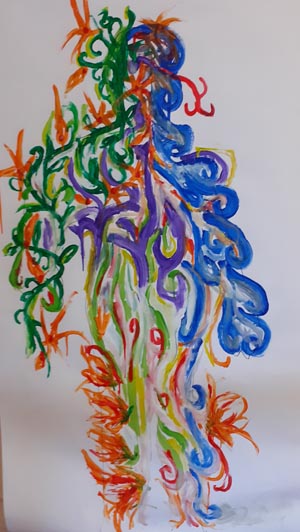 "My role is all about reducing the risk of people coming back into the justice system," Jill explains. "I work with people to help them identify the underlying reasons why they have offended. Once they understand that, we can support them to make positive change."
The 24 Probation Officers at the New Plymouth site support people on a range of sentences – from community detention through to people released on parole and those who are electronically monitored.
Jill says she started reading the Arts Access in Corrections e-newsletter, distributed by Arts Access Aotearoa, when she began work at the New Plymouth office in 2018.
"Because my background is in the arts, I was drawn to read the stories and other information in the e-news," she says. "I've been wanting to find ways to offer more arts activities as a tool for positive change and so I contacted Chris Ulutupu from Arts Access Aotearoa."
As a result of the contact, Jill and Chris, Arts in Corrections Advisor at Arts Access Aotearoa, visited Hawkes Bay Regional Prison in late 2020.
"Visiting the prison was inspiring and re-affirmed my belief in the value of the arts for people on a journey of positive change," Jill says. "I'm very grateful to my office, Chris and the prison for their support – and the men in the prison who spoke to me about the importance of cultural connection. There was a real sense of pride, achievement and enthusiasm."