Blog
Arts Access Aotearoa
11 June 2014
I was very pleased to read the new Disability Action Plan for 2014–2018, reflecting the voices and experience of disabled people in New Zealand and available on the Office for Disability Issues website. It sets out action over the next four years that requires "collaboration between government agencies, Disabled People's Organisations (DPOs) and other entities". As one of those entities, Arts Access Aotearoa has a contribution to make.
I'm particularly interested in the community section that states "person-directed" outcomes for disabled people. "I feel welcomed by my community. I feel respected for my views and my contribution is received on an equal basis with others."
T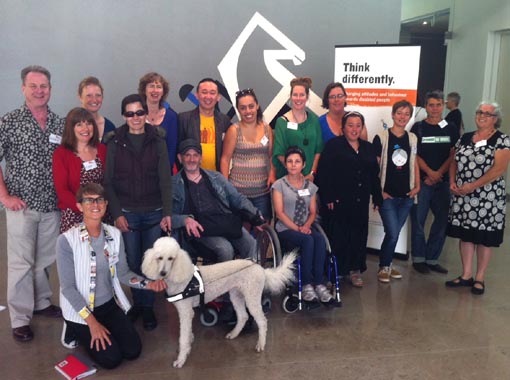 his is motivating for Arts Access Aotearoa and underpins our activities. By way of example … Thanks to the Ministry of Social Development's Making A Difference Fund, we have initiated a training programme where disabled people learn advocacy skills to encourage improved access and participation in the arts.
The positive outcome of this programme is two-fold. Participants improve their capability to advocate for themselves and their community, and staff of arts and cultural venues change the way they interact with and provide access to people with specific access requirements.
Strengthening communities through common interests
It's a powerful opportunity when people of shared life experience come together to strengthen their community through common interests. This was the case in last year's Auckland arts advocates' training, which was conducted in five leading arts or cultural venues.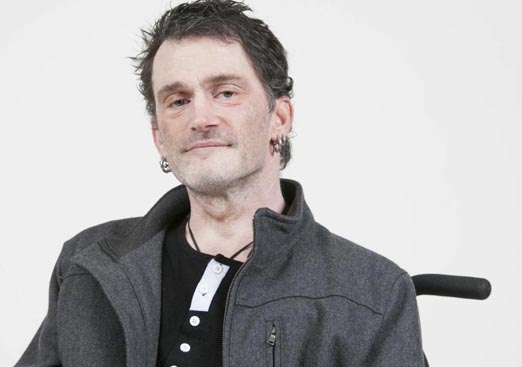 Co-ordinated by facilitator Philip Patston, the group continues to meet to provide recommendations and advice to arts events or organisations and to plan group projects. This is an effective model to help disabled people feel welcomed and respected, and for views to be heard.
The next stage of the programme is happening in Christchurch from July through to September, starting at Canterbury Museum. In Christchurch the issues are different than those in other cities. For example, many of the key arts venues and cultural organisations are yet to be rebuilt or exist in temporary venues. How do people with disability, sensory impairment or lived experience of mental ill-health engage with arts and culture in Christchurch as the city rebuilds?
Access and inclusion in Christchurch
Accessibility and inclusion should be front of mind for any organisation faced with this challenge. Having a Christchurch group of informed and motivated people to advocate for this will benefit all people in Christchurch. It also supports the Disability Action Plan.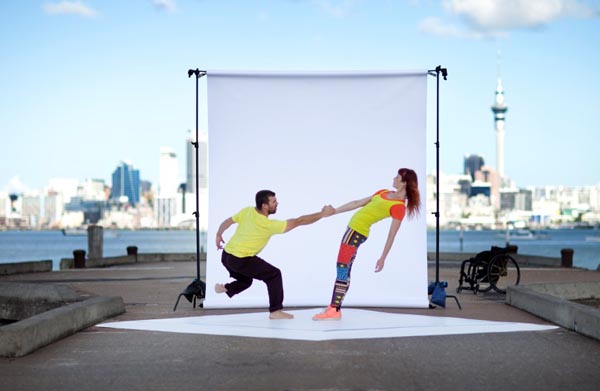 The action plan will advance New Zealand's commitment to the UN Convention on the Rights of Persons with Disabilities and the New Zealand Disability Strategy.
In my recent blog about the target set by the Department of Corrections to reduce reoffending, I said: "Without purpose and goals, organisations reduce their chance of success." The same applies to actions that implement and get us to achieve the goals. The Disability Action Plan will move us closer to achieving the vision of the plan, which is "All New Zealanders experience equal rights of citizenship." Inspiring!
Let's turn inspiration into action. The business of Arts Access Aotearoa is to advocate for everyone in New Zealand to have access to and inclusion in the arts – across all the multi-faceted expressions of creatively and identity. Disabled persons should have easy access to attending, participating in and benefiting from the arts. It's a matter of equality and good sense. Personal wellbeing improves, cultural expression becomes inclusive, and economic benefits include increased ticket sales and employment opportunities.
A model of how an arts festival can work
A strong example of success in this area is Christchurch's Body Festival. In 2013, this annual dance festival actively worked to include disabled people in the festival programme and in front-of-house venue operations. This is a model of how an arts festival can work with its local community and increase audience diversity and inclusion – proving New Zealand's Disability Action Plan 2014–2018 can be achieved.
How can you help? Engage in a bit of advocacy yourself if you can. If you know an arts venue, cultural institution (like a museum) or event that you think could provide better access and inclusion then please refer them to our website and in particular the resource book Arts For All. It's free to download. This carries very helpful information, ideas, case studies and action steps for any arts, entertainment and cultural organisation to take steps that improves accessibility and inclusion for everyone.