News
Arts Access Aotearoa
A long-term partnership between autistic art collective iNDx and Otago Museum will provide Dunedin art lovers with the chance to experience diverse artworks by autistic artists for the third year running when an exhibition opens on 13 October.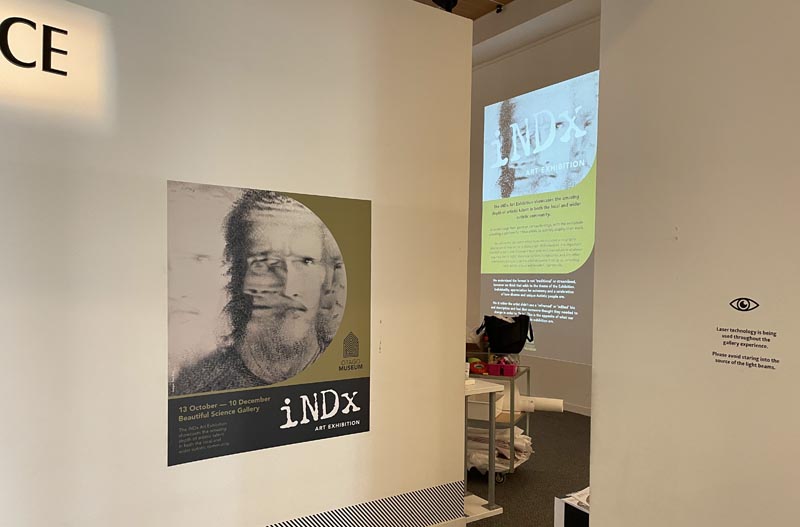 Max Levitt-Campbell, Digital & Social Media Coordinator at Otago Museum, says it has been "heart-warming" to see the exhibition expand since 2018, allowing more artists to display their talents.
"We have been so proud to have partnered with members of our neuro-diverse whānau to build this unique and empowering exhibition," he says.
iNDx 2021 will feature in the museum's Beautiful Science Gallery, which has digital projection facilities. This year's exhibition features the work of 30 artists. It features a variety of media, such as drawings, sculpture, paintings, digital and audio art, papier mâché, textiles, carved skull art, and photography. Two autism movies, Pictures of Susan and Seeing the Unseen will also screen.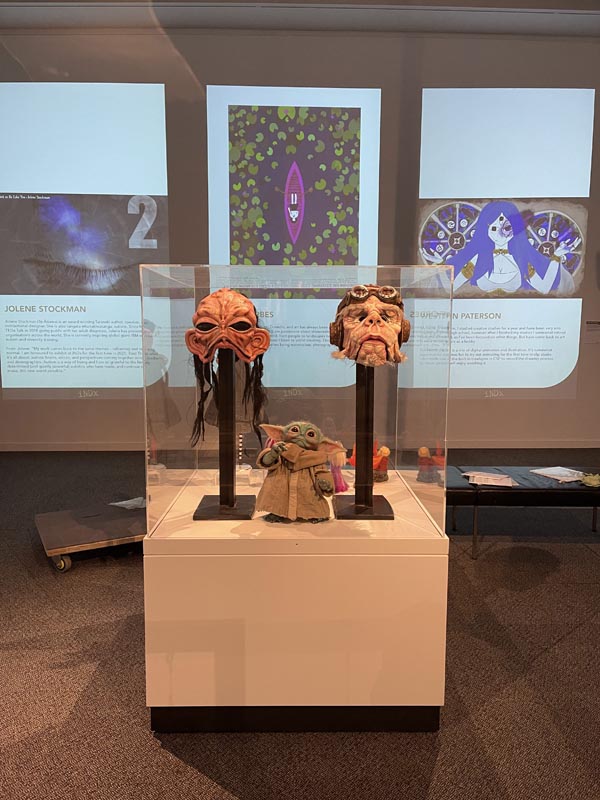 iNDx team member Tanea Paterson says, "It's epic to exhibit in one of our most special Ōtepoti/Dunedin buildings, and even better to share that with such talented artists.
"The Otago Museum team is a wonderfully flexible, positive and supportive group. They are enthusiastic, open and keen, curious and courteous in their approach.
Tanea explains the 'i' in iNDx stands for identity, 'ND' for neurodiverse, and 'Dx' is a play on the medical abbreviation for diagnosis.
"The group is about individual uniqueness being expressed in ways the artist enjoys. Our exhibition provides an unconstrained, free-flowing space for sharing our thoughts and sense of being."
Tanea enjoys working with the iNDx team, the artists and Otago Museum staff, who she says "sculpt and place so beautifully" the artworks that come in.
"I love to see how Craig and his team curate the selection of art that arrives for them. iNDx is an array of diverse outcomes from what must involve hundreds, if not thousands, of hours of thoughts, actions and imagination."
"Overwhelming and positive, curious, and warming"
She hopes the artists are "super proud" to be part of the exhibition. "I mean, the bragging rights of making a museum piece, how epic! Comments from previous years have been overwhelming and positive, curious, and warming."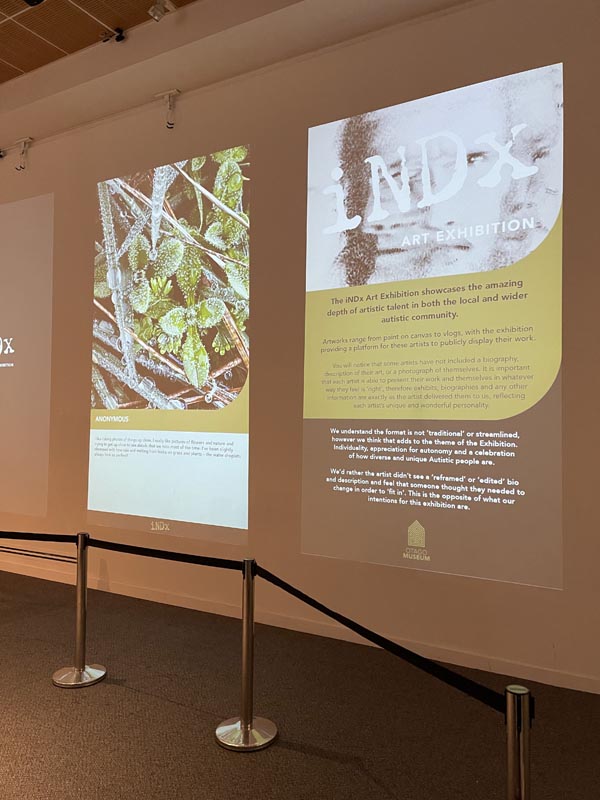 Tanea says Otago Museum have been "excellent" in coming up with "practical ideas of how to adapt for accessibility".
"Considerations have been made around the sensory experience; with the sounds, brightness and even the temperature of the projectors; and in how they consider the overall layout of the artworks.
"They have put together visual maps to guide manuhiri to the site. Audio installs have headphones rather than creating overall background sounds. Otago Museum are holding sensory-friendly visit sessions to the wider museum, and also for the movie screenings that are being held during the exhibition."
Max says COVID-19 requirements have also been taken into consideration.
"We have kept COVID-19 requirements and accessibility at the forefront of the exhibition design. This year we're installing iNDx in a much larger exhibition space, allowing for visitors to keep at a safe distance from each other and including a hand-sanitising station at the entrance.
"This is also the first time we've been able to display artwork digitally, allowing artists from across Aotearoa to submit their pieces and also view the exhibition without having to physically come to the space if they don't feel comfortable."
The exhibition will run until 10 December at Otago Museum. It will be accompanied by a programme of free talks and film screenings at Otago Museum's Barclay Theatre.
iNDx and Otago Museum are members of the Arts For All Otago Network, facilitated by Arts Access Aotearoa. For more information, contact Stace Robertson, Access, Inclusion and Participation Advisor (E: stace.robertson@artsaccess.org.nz)