Blog
Arts Access Aotearoa
Early on in a UK prison writing residency, I was contacted by a local theatre about to produce Timberlake Wertenbaker's play, Our Country's Good, a drama set in the Sydney penal colony of 1788. The director wanted to bring the actors into the prison to do some work for the benefit of both the prisoners and his cast.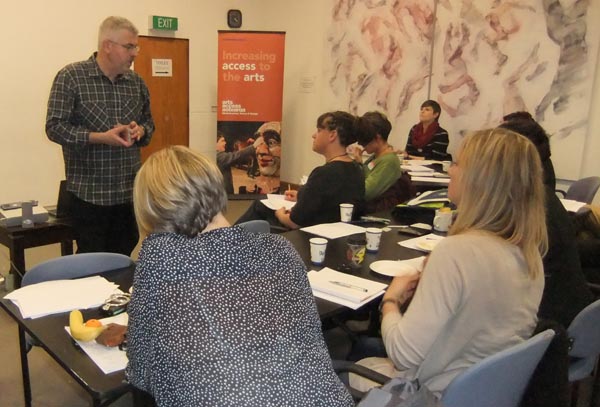 I spent six weeks working on the play with a group of young lads in preparation for the company's visit. I was struck by how interested they were in the text but more so, how interested they were in the world of that distant penal settlement.
A few years later, in 2014, I started visiting Australia and New Zealand. In fact, I ran a workshop on teaching creative writing to prisoners in Wellington. Then last year I had two books published, borne of my experience of working in prisons and researching the world I was introduced to in Our Country's Good.
My novella, Nowhere to Run, was written to be part of a prison fiction series. The series presents stories for adults and young adult readers who are gaining in confidence. The plots need to be forward-moving and to raise moral questions without being obvious or blatant.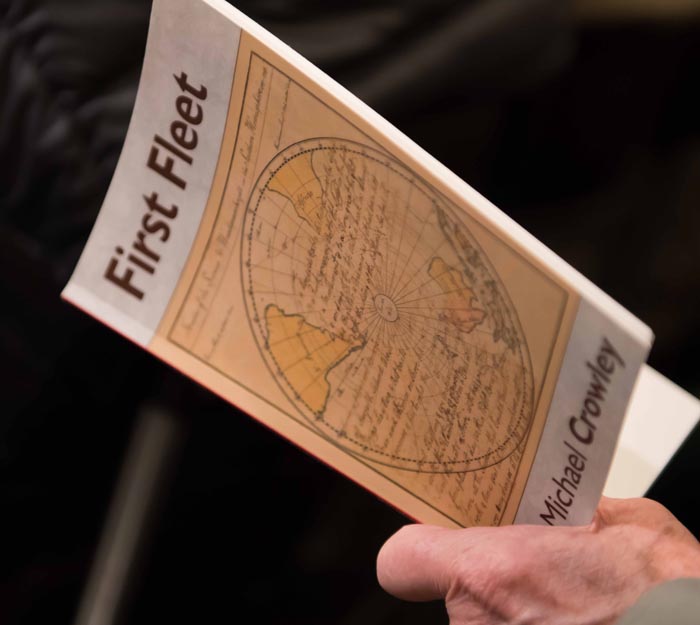 At the end of each chapter, there are discussion prompts that facilitators running reading groups can use. Set in Sydney in 1788, the novella is loosely based on the life of Cornish convict farmer James Ruse, transported to the colony of Australia for seven years for stealing two silver watches. The character, Jacob Jones, runs from the settlement, only to be lost in a wilderness before being rescued by Aboriginal people.
Nowhere to Run is being used in prisons across the UK as is my second recently published book, First Fleet. This is a collection of poetry, the first sequence of which inhabits the voices of convicts, marines and Aboriginal people of 1788.
Badlands
Jane Fitzgerald, Sydney Cove February 1788
Just the shine off them, the blackberries of home.
Bread dipped in butter, and chestnuts and eels.
My mouth is sore from fancying.
But I am not at sea now. I have my rations
without the pleasure of marines. They are ill-tempered.
Vermin won't leave them be.
One who knew me on the Charlotte
struck another for two words to me.
He's to be lashed for that. Won't know his coat from his back.
After that I will go into the woods
lie all night in the dews with a highway robber.
A mutinous man.
We make free out here, of the land and the sea,
of each other. Marriage means nothing.
Seven or eight die each day.
There is talk of taking men to some island
weeks east. So red and rocky the earth
so fevered men behave.
They watch the lightning off the bay,
or look behind the camp up-river,
to China they say.
The sequence follows the same characters through the first few "starvation years", providing a narrative of what I hope are intimate voices. My plan is to take the collection into jails and use as a basis for education, writing and discussion.
Asking questions and creating a character
So for example, one way to use the poem above in a workshop would be to ask participants to create a character, a convict, a marine or an Aboriginal person, whose life has been irrevocably changed by colonisation, and then to write a monologue in the voice of that character. What do they miss about their life before? What do they crave and how do they see the future? What possibilities has this new life created for them?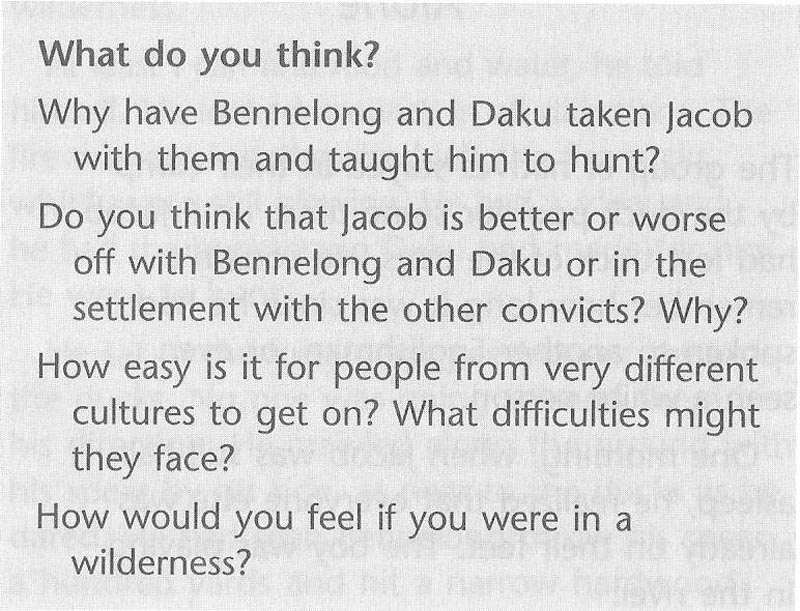 Creating a character is a detailed task, work that can draw upon the life of the participant but must also exercise the imagination.
Alternatively, we can re-imagine Jane Fitzgerald's past life before Sydney Cove: her family, her home, the crime for which she was sentenced to seven years' transportation.
We can ask workshop participants to write a present-tense monologue as Jane carries out the crime, or as she faces the judge. Inevitably, any exercise involves providing some history to participants and hopefully, in some cases, an appetite to learn more.
Outside of the texts as tools for writers and teachers, my greater hope is that prisoners find in them some intrinsic value. That they provide pleasure, a momentary means to escape themselves and their surroundings.
UK writer Michael Crowley has used creative writing with offenders and people at risk for the past 18 years to improve literacy, and changing thinking and behaviour.
How to purchase copies of Michael Crowley's books
In New Zealand, you can buy First Fleet from mightyape.co.nz. For trade purchases, contact Woodslane Pty Ltd, 10 Apollo Street, Warriewood NSW 2102, Australia (E: info@woodslane.com.au).
In New Zealand, you can buy Nowhere to Run from Koroong.com. For trade purchases, contact Soul Distributors Ltd, 10 Andrew Baxter Drive, Mangere, Auckland 2022.