Blog
Arts Access Aotearoa
In January, I read a comment in an article in The Wellingtonian made by theatre director and writer Danny Mulheron that was very encouraging. Of Circa Theatre's upcoming sign interpreted performance of Kings of the Gym and its audio described shows, Mulheron said: "It's brilliant. It's an audience that wants to come and they are paying customers. I will be doing it all the time now if I can because theatre should be accessible."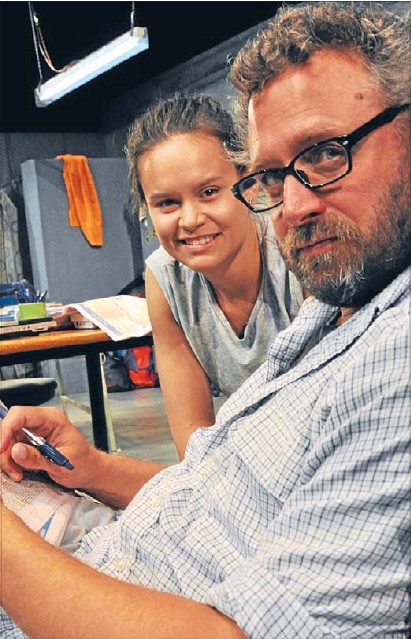 Circa is one of a number of arts organisations and venues around the country committed to improving their access and including patrons with a disability or impairment. Here are a couple of recent examples.
WOMAD New Zealand has a great webpage full of information about access to its festival in New Plymouth in March, where sign interpreters will be available for Deaf festival-goers.
Another example is the New Zealand Festival in Wellington, opening on 21 February. Along with accessible information in its programme and on its website, the New Zealand Festival is providing five sign interpreted events.
The good news continues. THE EDGE in Auckland is presenting a three-day workshop with Melbourne-based company Auslan Stage Left from 22 to 24 February on sign interpreted theatre, musicals and opera. THE EDGE regularly provides audio described and signed performances for blind and Deaf patrons and is a leader in being accessible. You can read more about it online.
What a great start to the year!
Leadership opportunities for creative spaces
Arts Access Aotearoa supports community arts organisations called creative spaces, located throughout New Zealand. A key part of our service is to help build their capability and provide leadership and professional development opportunities for their staff.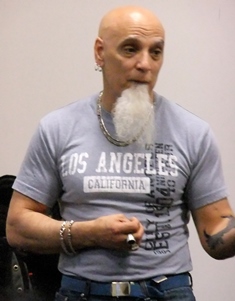 Our successful 2013 pilot mentoring programme concludes this month with a digital video speaker seminar at the United State Embassy in Wellington. The speaker is Umberto Crenca, founder and Director of AS220, a creative space in Providence, Rhode Island. Umberto will speak from Providence via digital conference to mentors, mentees and invited guests situated in Auckland, Wellington, Christchurch and Dunedin.
Many not-for-profit arts and cultural organisations understand the challenges of funding. So for those of you based in or near Wellington there is a high-quality training workshop on fundraising that's not to be missed. If you aren't in Wellington, Kerri Tilby-Price – the best trainer on fundraising I've ever experienced – will be giving the same workshop in other centres so we will keep you informed of when one is in your region. You can read Kerri's blog online.
Featuring C. S. Art in Invercargill
Talking about creative spaces capability, this month's In Touch features two stories about CS Art, a creative space for people with intellectual disabilities in Invercargill. Every February, CS Art presents a high-quality exhibition in the South Museum and Gallery in Invercargill. There also a profile of Caroline Boylston, an American artist who attends a space in Maine called Spindleworks and also spends some time at CS Art. Caroline's work will also be in the exhibition.
It's great to see what's being achieved by CS Art. I hope you enjoy these features and get inspiration and ideas from them.
If you have any questions or feedback on this column, or if you would like to let me know about your art, organisation, group or project please email me on richard.benge@artsaccess.org.nz