Blog
Arts Access Aotearoa
This year has seen many achievements for Arts in Corrections Network members. Thanks for all the work that's gone into the running and facilitation of arts programmes in Corrections facilities around the country. It hasn't been easy and some programmes are still not happening because of COVID-19 restrictions.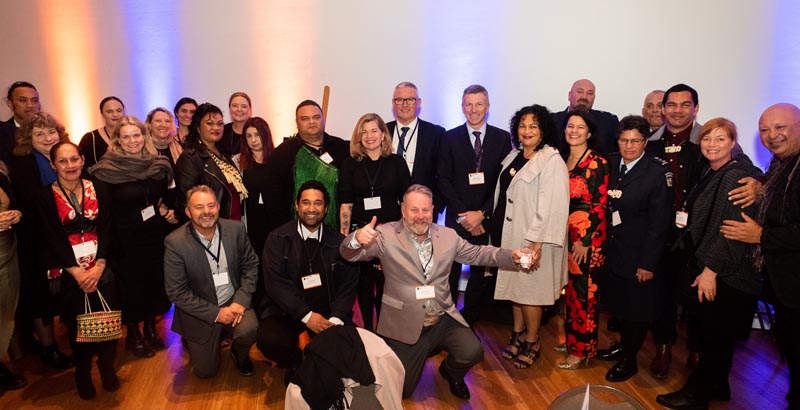 A highlight for me was the recipients of the Corrections awards at Te Putanga Toi Arts Access Awards 2021. Tipene Rangihuna (Pāpā T), Eastern Institute of Technology and Hawkes Bay Regional Prison, received the Arts Access Corrections Māui Tikitiki a Taranga Award 2021 for his commitment to passing on his knowledge and reconnecting men in the prison to te ao Māori.
Kyle Ellison and Pirika Taepa, also from Hawkes Bay Regional Prison, received the Arts Access Corrections Whai Tikanga Award 2021, for incorporating tikanga and toi Māori into their employment programmes.
The third part of the Hawkes Bay prison's achievements was the recognition of Hone Fletcher and Lawrence Ereatara, who received the Arts Access Accolade 2021. The work of these five men is centred on indigenous knowledge and celebrates the importance of te ao Māori practice in the Arts in Corrections sector.
Promoting findings of Arts in Corrections benefits
Another highlight was a Dominion Post and Stuff article promoting findings in The Benefits of Arts in Correction literature review, which includes a summary stating that a Arts in Corrections framework is needed to support consistent, high-quality arts programming.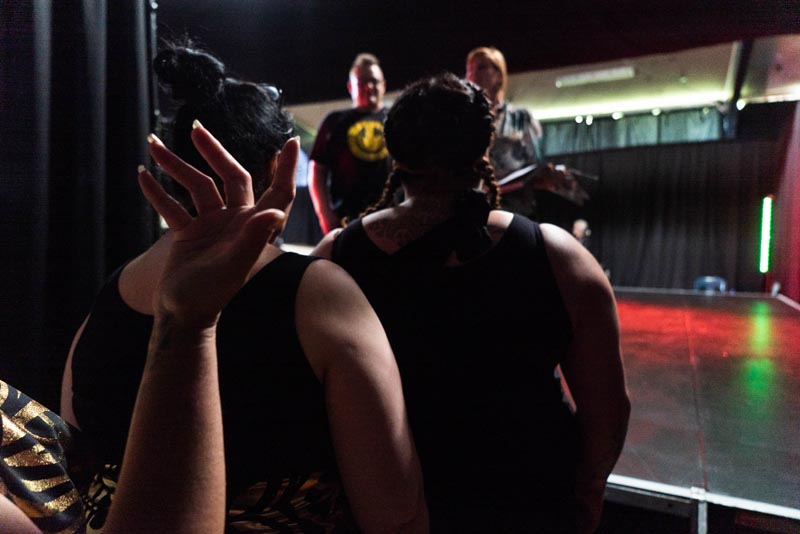 A copy of the review and a letter sent to the Department of Corrections was a catalyst in progressing the development of a national framework for Arts in Corrections. It's great to see this progress after several years of advocacy from Network members and from Arts Access Aotearoa.
The Arts in Corrections Network meetings we've facilitated in 2021 have been essential to learn more about initiatives happening across Aotearoa and also to discuss the challenges that artists, Corrections staff members and arts organisations have been navigating.
Arts in Corrections Network meeting in Manawatū
Arts Access Aotearoa hosted a Network meeting in Palmerston North in June. It included presentations from Juanita Davis, Mātua Charles Matenga, and Mitch Tareha about raranga and whakairo. Their presentations highlighted some key issues around funding and the need for more consistent support.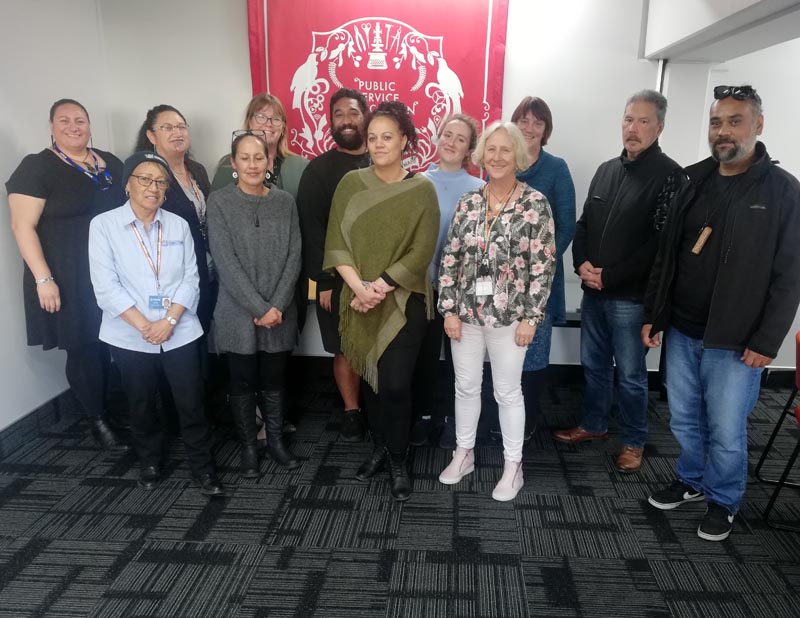 This hui was significant because it was the first time I had visited Manawatū and I was pleased to see that projects like the Ngā Toi Whakairo programme had flourished. I will continue to support Charles on their next community project, which will focus on raranga.
Another valuable Arts in Corrections online meeting was held in November, where we explored ways the Department of Corrections could engage with indigenous practitioners, creating meaningful relationships that are valued.
We also discussed the impact of COVID-19 restrictions on some of the programmes. Richard Benge, the Executive Director of Arts Access Aotearoa, attended the hui and commented that providing more digital capability would mean that arts programming could continue, even during a lockdown. This will be an area of interest for Arts Access Aotearoa in 2022.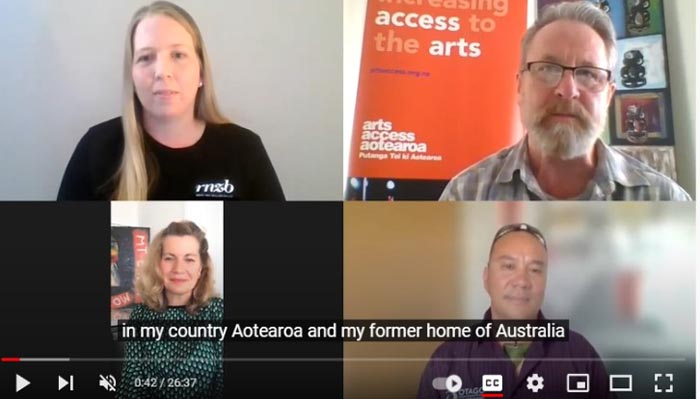 A feature of this online meeting was the presentation of the video that Arts Access Aotearoa produced for the 14th International Australasian Correctional Education and Training Conference, held online on 16 and 17 November.
Richard Benge facilitated a panel of three Arts in Corrections leaders: Rue-Jade Morgan, Beth Hill and Kristie Mortimer. They offered three different perspectives on the topic of arts and education on New Zealand prisons.
During the meeting, the speakers were able to answer questions from other network members about the ACEA conference. The conversation highlighted the value of arts education and arts practice.
We're continuing to use the video to promote the benefits of arts programmes in enhancing prisoners' educational skills.
Kristie, who is a Dance Educator with the Royal New Zealand Ballet, has been teaching dance in prisons for two years. In this interview, she talks about the key skills her participants learn and offers some advice for others interested in following this path.
Kristie also wrote a column for The Dominion Post and Stuff, which you can read.
Artist residency opportunity
The beginning of 2022 will look different for me and I will be reducing my hours to one day a week, starting on 25 January. I'm undertaking an artist residency with Dunedin Public Art Gallery for three months to plan and research a solo show later in the year.
Artist, former prison arts tutor and Arts in Corrections Network member Corina Hazlett will come on board for two days a week to cover some of my duties. From 25 January, there will be an Arts in Corrections email so we can answer your queries and support your projects effectively. This new email address is AIC@artsaccess.org.nz
I will be working mainly on Mondays and only on selected projects during this time. I will return to my normal hours (Monday to Wednesday) on 4 April.
Thank you for your support and all your mahi this year. I wish you all a well-deserved Christmas break so you can return refreshed and ready for 2022.