Blog
Arts Access Aotearoa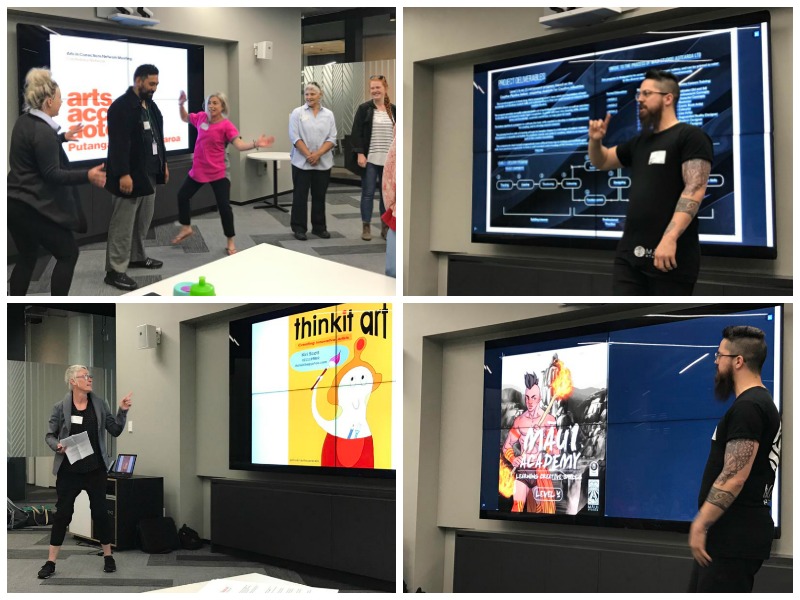 It's been almost a year since I was appointed the Arts in Corrections Advisor at Arts Access Aotearoa. Over the year, I've been privileged to witness or be part of some great art projects from all across the country. Below are just some highlights from this year.
Arts in Corrections Network meetings were held in Auckland, Wellington and Christchurch, where individuals from a range of groups and organisations got together and discussed issues and opportunities in the Arts in Corrections sector.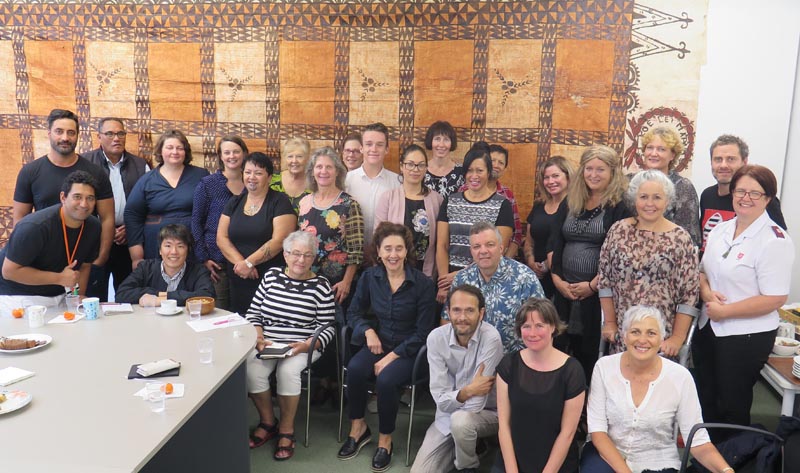 In Auckland, I introduced myself to the sector there by doing a presentation of my video work. Rather than talking about what I can offer in my role as Arts in Corrections Advisor, sometimes the best way to demonstrate what I bring to the role is through my own art practice.
In Wellington, we had presentations from recipients of Te Putanga Toi Arts Access Awards 2019: Ruth Ratcliffe, Annah Mac, Nic Scotland and Rue-Jade Morgan.
They each offered insights into their own practices and programmes, showing what it takes to deliver an award-winning programme. The discussions also led to a wider discussion about how Corrections delivers whakairo and tikanga to Māori across its prisons.
Arts in Corrections South Island Network meeting in Christchurch
In early December, we had the Arts in Corrections South Island Network meeting in Christchurch, where there were presentations from Ruth Ratcliffe about her drama programme at Otago Corrections Facility; Kiri Scott about her Thinkit Art programme, due to take place in Invercargill Prison in the new year; and from Vincent Egan about Māui Studio's partnership with Otago Correction Facility.
Kiri discussed her personal experience of dyslexia and how she created this innovative art programme to assist people with learning disabilities. Sixty-five per cent of people incarcerated in New Zealand have some form of learning disability and so Kiri's art programme has real potential to help the men in Invercargill Prison and beyond.
Vincent gave a passionate presentation about his digital media trial programme, which provides a pathway to employment for prisoners to become digital art illustrators for comics and graphics. The programme's significant point of difference is that it also follows the principles of Te Ao Māori as a way to teach art. You can read more about this exciting trial programme in the story Creativity and digital skills in Otago Corrections Facility.
Embracing new technologies and new thinking
Both new initiatives embraces new technologies and new thinking, which is essential for our sector to progress so keep watching this space.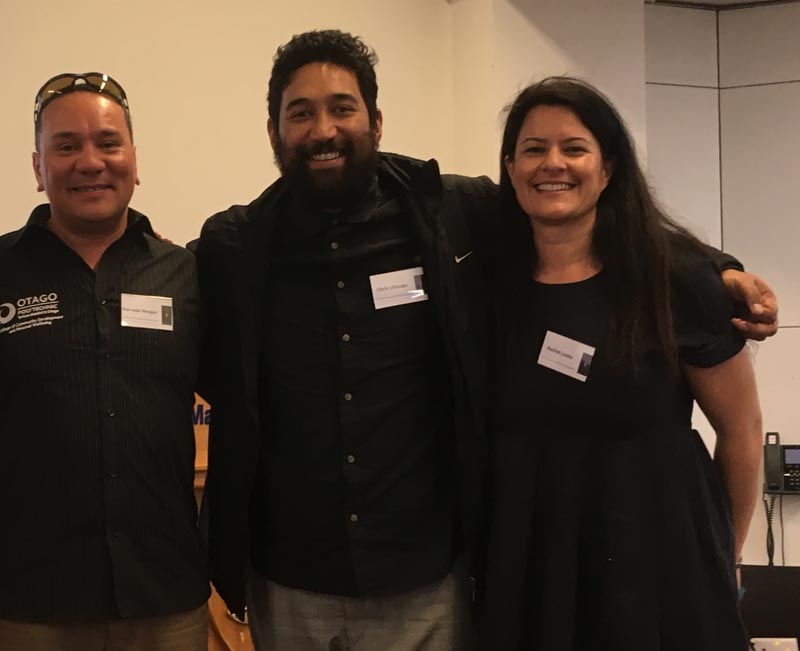 At the Performing Arts and Justice Symposium at Massey University in Auckland, Arts Access Aotearoa curated a panel of leaders to discuss their practice. It included Beth Hill from Northland Corrections Facility; Jacqui Moyes. the director of the Home Ground project; Rue-Jade Morgan, facilitator of the Te Ao Māori programme in Otago Corrections Facility; and Rachel Leota, National Commissioner for the Department of Corrections.
The two-day symposium covered myriad topics but one particular issue was discussed at length: the need for a national prison arts strategy. Rachel Leota had introduced the Department's new Hōkai Rangi: Ara Poutama Aotearoa Strategy 2019–2024, where delegates quickly realised there was no mention of the arts in that strategy.
The National Commissioner, who is very supportive of the value of Arts in Corrections, explained that work could be carried out in this area and said she was relying on all of us to help inform the Department on ways the arts can support the new strategy.
What this means is that Arts Access Aotearoa and the Arts in Corrections sector have an exciting opportunity to establish a strategic way of working.
A great year for visual arts in the Corrections space
It's been a great year for visual arts in the Corrections space with multiple exhibitions across the country. From The Learning Connexion's annual exhibition, Huakina, at Expressions Whirinaki in Upper Hutt to Taupō Museum's exhibition Mai i Roto: From the inside, we saw a number of prisoners demonstrating their skills and talent in public spaces.
It's important that we continue to support such initiatives as they offer insights to prison life, and promote community engagement and understanding.
The Arohata Christmas Concert in early December was an explosion of sensory and visually engaging performances, and offered prison staff and prisoners a platform to collaborate and celebrate their talents.
One of the performances was by women who participated in the Home Ground project. Their ensemble piece included dance, theatre, visual arts and creative writing. Each woman performed a piece of writing that started with "I remember when …" and led to a story about a moment/memory of their experiences. This was the first time during the two-hour concert that the audience heard the women's voices. They offered insightful and honest accounts of their life.
One woman in particular had a profound effect on the audience when she declared to the 250 audience members that she was a proud Samoan/Māori woman and believed that she was beautiful. The mana and bravery she displayed in her declaration of self-love was moving.
As we move into the new year, I'd like to offer this final thought for those of us working in the Arts in Corrections sector. Like the women performing in the concert, how can we be brave in 2020? What ideas do you have that you put aside because you thought they were too hard to put into action?
I hope you all have a restful break and I look forward to working with you all in 2020.