Blog
Arts Access Aotearoa
I attended the Drawing with Susan workshop at the Robert Heald Gallery on Saturday afternoon, held during the Susan Te Kahurangi King exhibition on until 2 September. The experience was like (I imagine) meditation with a yoga guru.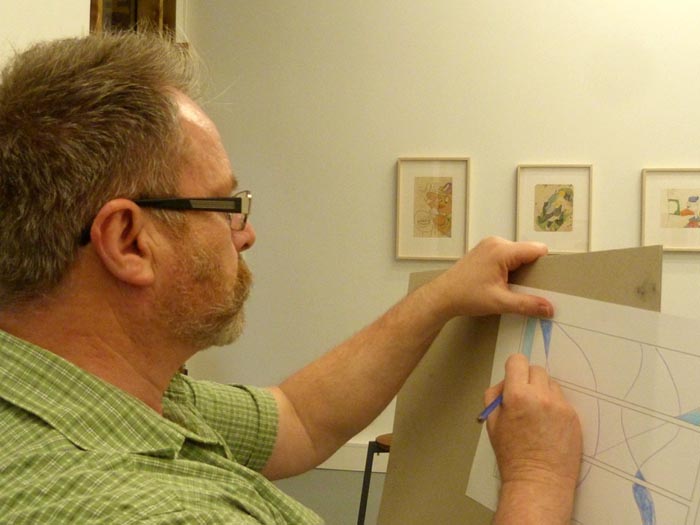 Participants who were reverently drawing with calm focus included several of Susan's family members who had travelled a good distance to be with her. The materials and thoughtful process designed by Petita Cole (her sister and director of the workshop experience) included free drawing materials and good quality paper already printed with triptych panels to draw within.
Surrounding the artists' meditation was an exhibition of Susan's works. They include her interpretation of Disney images amid other images that she draws from memory rather than observation. Perhaps this is why her works (many on recycled paper with print letters on the reverse bleeding through) appear to have a dream-like quality.
Stuart Shepherd essay
Art critic and outsider art specialist Stuart Shepherd explains her style eloquently in his essay that supports the exhibition. "Within this space her figures cluster, fly apart, turn into rubber, go miniature, get stylized; they entwine, they reach out. They come forwards, they recede, or else they are contained within other shared territories on the page."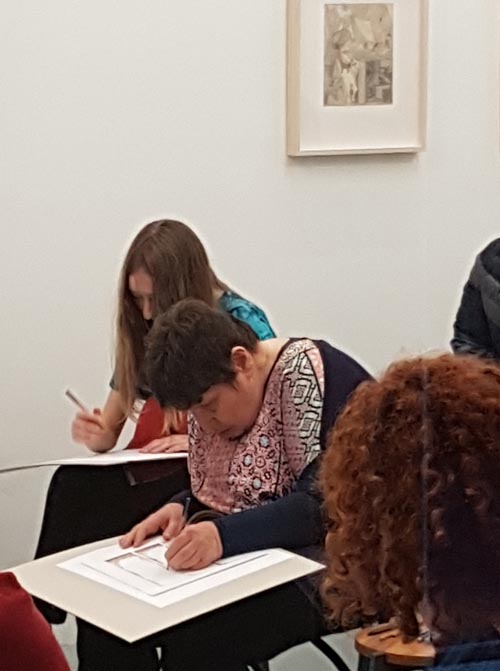 I was able to join the assembled artists and quickly settled into the trance-like experience and focus of drawing in a group. It recalled the pleasure of a "zone" I used to treasure at high school.
Susan Te Kahurangi King developed regressive autism when she was very young in the 1950s and has barely spoken since. However, her communication via her drawings is constant and fluid. She is supported by her family, who enable her to draw as much as she likes but they also manage to provide her with daily healthy activities to engage her with the world beyond the page in front of her. She loves animals so a visit to the zoo is a favourite activity.
The Susan Te Kahurangi King exhibition runs until 2 September. It's a must-see experience. On at the Robert Heald Gallery, Left Bank Cuba Mall, open Wednesday to Friday 11am – 5pm, Saturday 11am – 4pm (T: 04 384 4209 E: info@roberthealdgallery.com).