Blog
Arts Access Aotearoa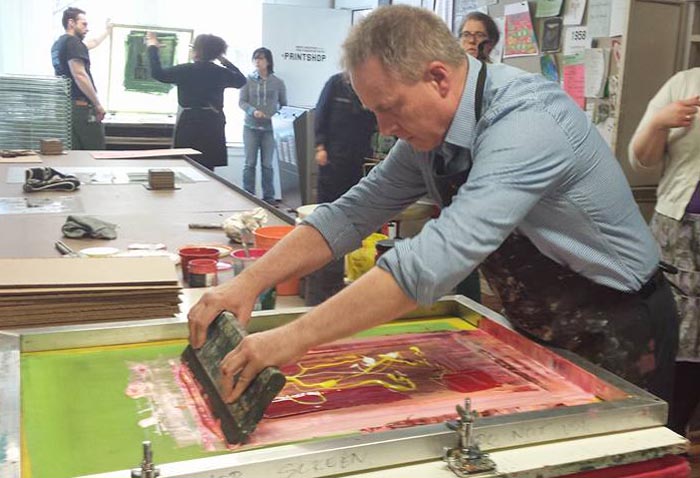 I've been attending an immersive residency for artists and managers at AS220 in Providence, Rhode Island, led by the inspirational founder of AS220 Bert Crenca.
"AS220 envisions a just world where all people can realize their full creative potential." It's a vision that resonates with Arts Access Aotearoa and the work we do to increase people's access to the arts, as both creators and consumers of the arts.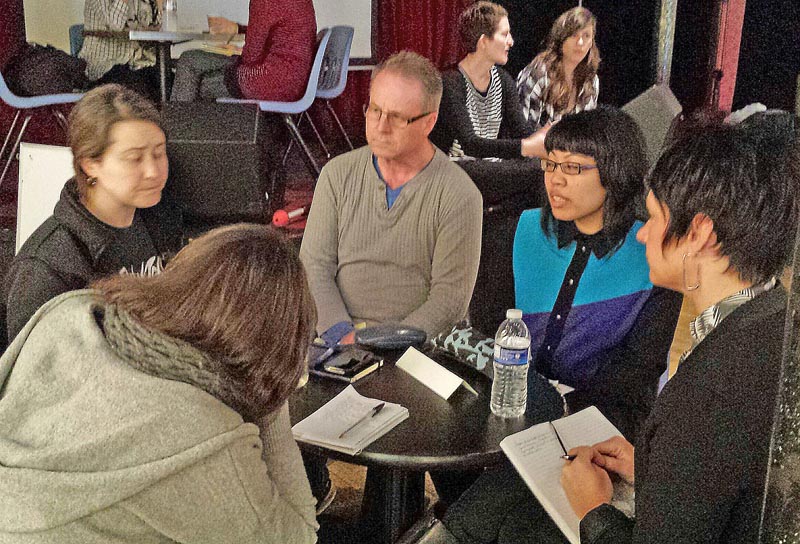 The residency was an educational, provocative and nurturing experience, shared with American, Canadian, Cambodian and UK counterparts.
There are many highlights of this experience. For me, the main one was to learn about the freedom of direction and opportunity for growth and achievement when arts organisations own their own buildings and earn a significant part of their income from renting out some of the spaces.
We've listened to established artists and managers; visited other community-based places where art is created; and discussed our future effectiveness as we uphold the value and transformative power of art as a force for positive, social change.
Thank you, AS220, and fellow participants for this amazing opportunity.
Creative Growth Center visit
Before the residency, I also visited the Creative Growth Center in Oakland (over the Bay from San Francisco) and met its enterprising director, Tom di Maria. Creative Growth is a large contemporary arts centre where up to 60 artists attend and work on their art projects. I immediately felt at home because it includes all the elements of leading New Zealand creative spaces. It was the larger proportion of space and scale of the enterprise that was obviously different and impressive.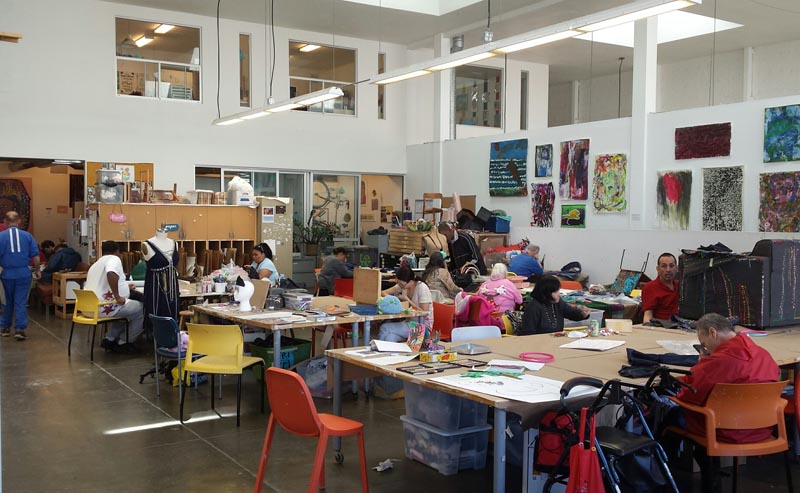 You can read more about my visit to the Creative Growth Center and to AS220 in my article Owning up: the freedom effect for places of creative integrity.
I'll be sharing these recent experiences with delegates at Arts Access Aotearoa's national creative spaces conference, Creative Spaces 2020: building a strong future for the sector, over 26 to 28 April. This is an important gathering of creative space colleagues around the country and an opportunity for them to make connections, gain insights, be inspired and have some fun along the way.
The main theme of the conference is about working together to build a strong future. Four years from now, what will the creative spaces sector look like? One of the outcomes I want to see from this conference is for all of us to leave with a sense of purpose and understanding of what we need to do to get to 2020 in good health.
Arts Access Aotearoa volunteers
Arts Access Aotearoahas a volunteer programme and we benefit greatly from the volunteers' expertise and good company. We always hope the experience has mutual benefits and the volunteers also gain useful skills by working with us.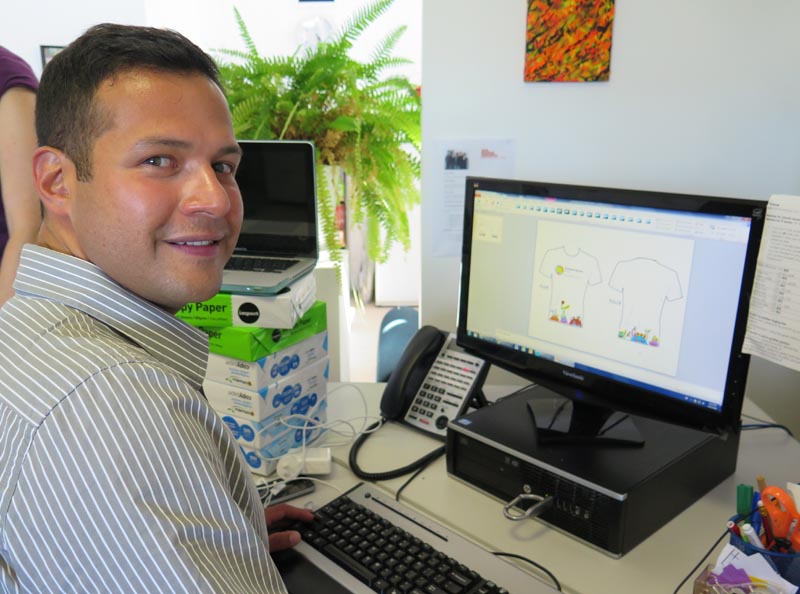 One of our volunteers is Eliecer Reverol from Venezuela, now living in Wellington. He designed the conference logo, based on the artwork of Pauline Johns, an artist who works from Pablos Art Studios. An experienced librarian, Eliecer also designed the programme and workbook, and has done numerous other tasks for us.
Arts Access Aotearoa has a board of trustees, who also volunteer their time. I'm always mindful of the trustees' contribution as we prepare the Annual Report for presentation at Arts Access Aotearoa's annual general meeting – which, incidentally, is on Friday 20 May.
Thank you to Auckland trustee Karen Webster, who attended the opening of InsideOut 7, the seventh annual exhibition of prisoner art at Mairangi Arts Centre.
As Dave Pattinson, Prison Director, Northland Region Corrections Facility, says in the story Prisoner art at Mairangi Arts Centre: "A growing body of evidence suggests that art can have a significant impact on offenders' lives, particularly in helping them move away from a life of crime."