Blog
Arts Access Aotearoa
Creative spaces around Aotearoa New Zealand do not – and should not – exist in a vacuum. As hubs of creativity where artistic activity is supported, where people are included and labels are not, creative spaces are an indicator of community wellbeing.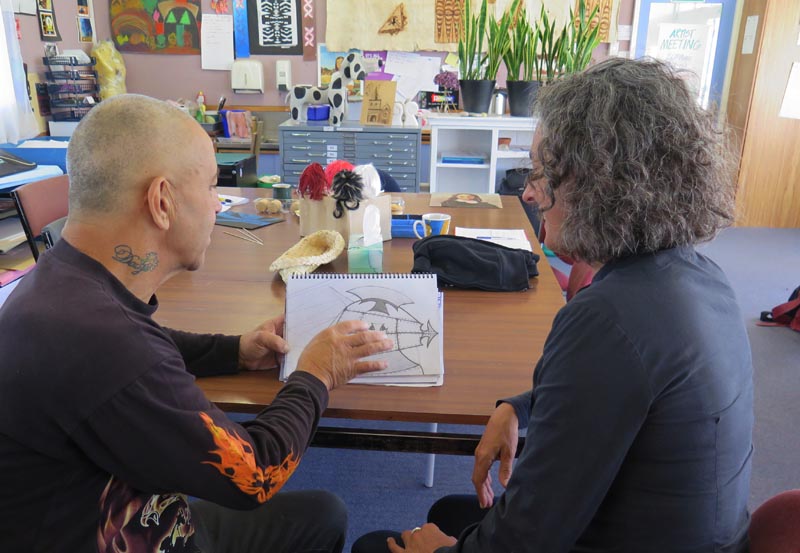 Take Ōtautahi Creative Spaces in Christchurch. It recently received significant funding from Red Cross to expand its programmes, using creativity to boost wellbeing and social connection – with a focus on people with experience of mental illness.
As a result, Ōtautahi Creative Spaces has been able to extend its neighbourhood creation stations from one to five. Red Cross recognises that social connection is critical to recovery and resilience following disasters such as earthquakes and flooding: hence the funding.
"Well in my mind"
Artist Graham Lalor says this: "Ōtautahi Creative Spaces has been my saviour. If you have no money and ill health, what can you do to put a smile on your face? For me, it's my children, my art and being here. This is my second home. Everyone is on the same page and it keeps me well in my mind." You can read more about Graham.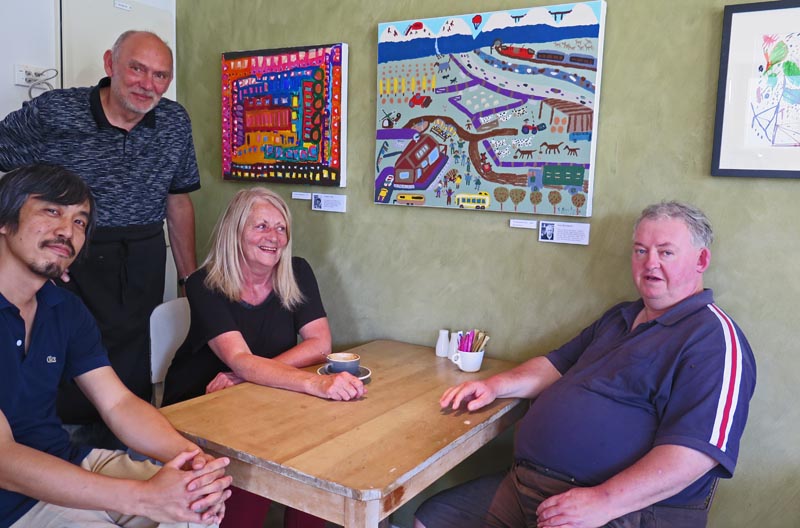 Funding and practical support for arts spaces is a constant challenge, and managers and staff are always looking for partners and supporters. Local businesses near these creative spaces are often well-placed to provide support and may be surprised to reap benefits such as more customers and positive business profile.
A very good example of these partnerships at work is Circa Café of St Albans, Christchurch where well-curated exhibitions from The White Room creative space make the café look great and generate conversation. It's a perfect space for The White Room artists to have their art seen and sold. Read more about The White Room and Circa Café.
Step by step, more partners are joining the movement in making arts and culture more accessible and inclusive across Aotearoa. Museums hold a community's and the nation's memory, and we can all explore many aspects of science, art and culture in their collections.
Relevant and welcoming
It is important for our museum sector staff to know how to be relevant and welcoming to the one in four people in New Zealand who have a disability. This includes support for families with autistic children and audio described tours for blind visitors. And what about keeping the language on information labels in a font and size so that people with low vision can read? Or offering dementia-friendly tours?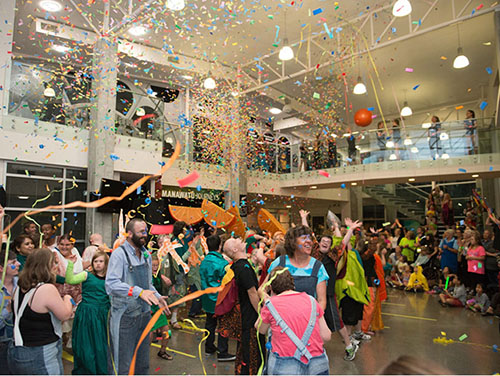 When it comes to inclusion, how should museums reach diverse communities and include their stories or representation in their collections or exhibitions? People with disability can be overlooked in everyday life and the museum sector has a great opportunity to improve this in both the welcome that is extended and the relevance of museums for people with disabilities.
We are very pleased to be involved in a national conference, MA17, organised by Museums Aotearoa and to be held in Palmerston North at Te Manawa. That's because the theme of this three-day conference is He Waka Eke Noa, Museums of Inclusion.
On its website, Museums Aotearoa asks: "How do we make our institutions more inclusive – accessible to everyone? Who is not included now? What would full inclusion look like? Come and be encouraged, challenged and inspired by industry experts, colleagues and invited participants at MA17."
Te Manawa walks the talk. It is broadening its reach in the community by encouraging and welcoming people from all walks of life to participate in its activities and tours. Twice a week, on Tuesdays and Thursdays, Te Manawa provides an open, facilitated studio in the foyer where people can turn up and create art alongside other local artists.
Te Manawa is a lead example of how an important cultural centre can be inclusive of all people.