Article
Arts Access Aotearoa
Theatre practitioner Nathan Mudge knows all about the value of accessible theatre for artists and audiences. It's a kaupapa he weaves through all of his work.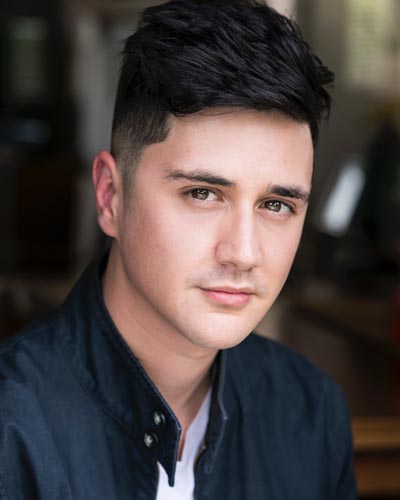 He has directed Up Down Girl, a play featuring a young woman with Down syndrome as the central character. The show had its premiere season in Palmerston North in 2020 and a season in Wellington in 2021. They just managed to avoid lockdowns both times, which Nathan considers "incredibly lucky".
In its media release before the Palmerston North season, Nathan said, "Theatre is for everyone. I hope Up Down Girl inspires venues and producers to make a conscious effort to include people of all abilities, on stage and off."
Up Down Girl was the first project Nathan produced independently and it was made to be fully accessible. "Seeing the value of access for audiences and artists so early in my career has meant I've carried that kaupapa through the rest of my producing work."
In 2020, Nathan, Up Down Girl co-director Michiel van Echten, and actors Lily Harper and Duncan Armstrong, set up the Up Down Project, an inclusive performance collective aiming to "uplift people with disabilities, promote tolerance, and encourage collaboration between artists of all backgrounds and abilities".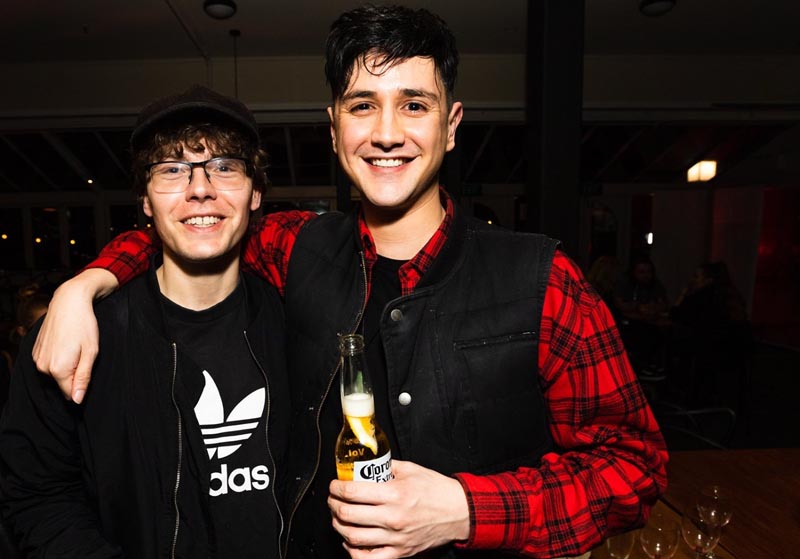 "We recognised a lack of training and employment opportunities for artists with intellectual disabilities, so we've started creating projects to provide that," Nathan says. "We work with the artists by facilitating training opportunities and assisting them to get their work presented in professional spaces."
Nathan finished up as Playmarket's Script Coordinator in January after two years but he is now working with the organisation, in collaboration with Arts Access Aotearoa, to publish a new edition of the Playmarket Guidelines Series, exploring ways to make theatre productions and processes more accessible for artists and audiences.
Nathan is also the Access Programme Producer for the 2022 Aotearoa New Zealand Festival of the Arts. His role is to work with Wellington's d/Deaf and disabled communities to curate and deliver accessible events for the Festival, which has gone online due to COVID-19.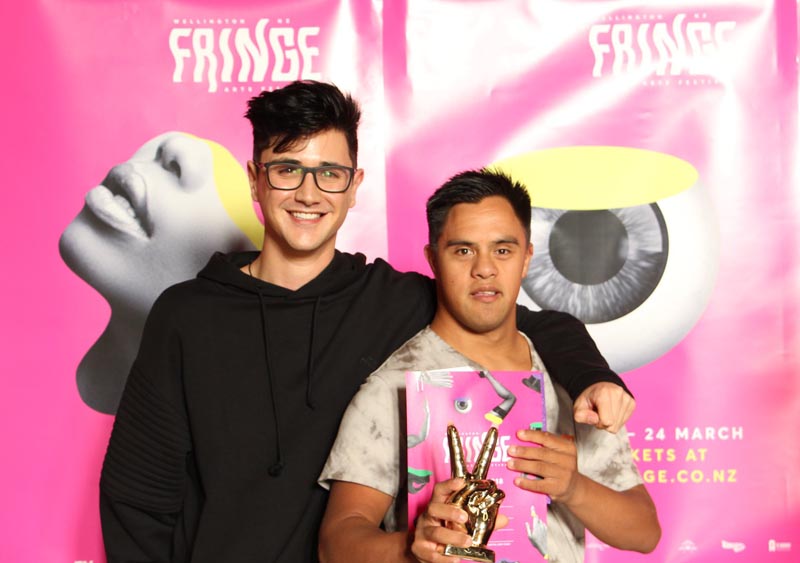 "The Festival is known for its programme of high-quality arts experiences, so I'm grateful to come on board this year and help more people to participate," he says.
"The switch to the Red Traffic Light system has meant a sudden pivot away from live performance events to the digital space, and with that comes different accessibility needs to facilitate.
"It's an exciting opportunity to move away from more established modes of delivery for live events, and create new, equitable experiences that are responsive to the current climate."
Theatre projects in the pipeline
Nathan has a number of theatre projects in the pipeline, many of them interrupted by COVID-19.
"I was a couple of days into a residency at BATS Theatre in August last year when the second national lockdown brought it to a halt. I had been devising a play about my journey finding my whakapapa as a Cook Islands Māori, so I would like to get that rolling again when the team is available."
After the Aotearoa New Zealand Festival of the Arts, he has a script development residency in June, and is also producing two plays – Wednesday to Come and We Are Many – at Circa Theatre.
"Then, The Glitter Garden is finally heading to Auckland after we were forced to postpone in 2021, and I am collaborating with some incredible Wellington artists for a special event at Wellington Pride."
Nathan says he's been interested in acting since childhood. "I grew up interested in film and television, and wanted to be an actor. I joined Long Cloud Youth Theatre as a teenager. That's when I discovered theatre and I've been working in it ever since. I started out as an actor but over the years, I have branched out behind the scenes, directing and producing."
In an interview with Stuff in 2021, Nathan talked about how accessibility practices benefit everyone, not only disabled people.
"When we centre people with disabilities in our work, we're actually servicing everyone. But if we stick to traditional practices, which only cater to non-disabled people, then an entire community misses out."