New technologies
This page features information about innovative technologies that support people to engage with the arts as artists, audience members, readers and writers, and museum and gallery visitors. Please email Iona if you use or know about new technologies to feature on this page.
Your breath, your music
The Magic Flute is an electronic wind instrument designed by My Breath My Music, a foundation based in the Netherlands that aims to give people with profound disabilities the opportunity to play music. They use either self-adapted electronic instruments or electronic instruments that the organisation has developed. The Magic Flute is designed to be played without the use of the musician's hands. The flute piece is mounted on a tripod and can be easily tilted up and down by the musician's head movements. This selects the note played while blowing into the flute. Blowing harder produces more volume.
The organisation is focused on helping students in the Netherlands but as it grows, it hopes to help music students around the world. You can watch a video of a performance. The foundation is offering three free PC software items that have been developed to help disabled people engage in music making.
Visit its website to find out more.
NZSL guide available at Te Papa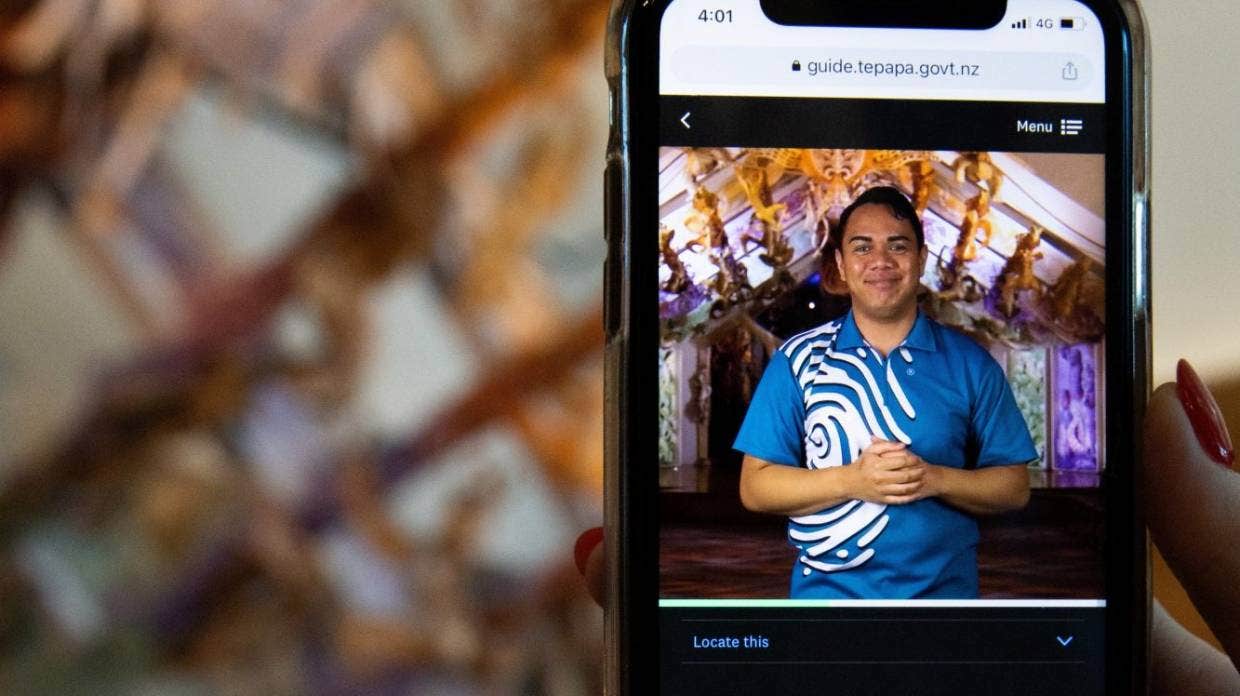 Te Papa has launched an NZSL mobile guide, which will allow Deaf people to engage with every aspect of the museum and its exhibits. The web-based guide is free, and can be used on a phone, iPad or tablet. It gives a summary of what's on each level of the museum, as well as tours of popular exhibitions and objects. QR codes and URLS give access to sign language content about exhibits.
Bringing orchestral music to sensitive ears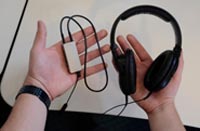 In a possible world-first, the Auckland Philharmonia Orchestra is exploring ways to help people who find loud, busy spaces overwhelming. A new device will allow people with autism and hearing sensitivity to enjoy live orchestral performance. A feed of the orchestra is sent from the sound engineering board into the devices and a remote control allows the headphone wearer to adjust the volume to suit themselves. The APO worked with Arts Access Aotearoa on the creation of the pilot programme that received funding in early 2019 from a local philanthropist. Phonak Audio provided the system used in the trial. Read and listen to more about this development on RNZ's Upbeat programme
Auckland lab create innovative device for Deaf people
Inspired by Deaf multi-percussionist Dame Evelyn Glennie, Associate Professor Suranga Nanayakkara and his team at the Augmented Human Lab in the Auckland Bioengineering Institute have created an innovative device. MuSS-Bits (music sensory substitution bits) started out as a technology for Deaf people who want to play music and join in a jamming session with other musicians. It has two parts: a sensor that captures sound from a surface or digital device, and a module that lights up and vibrates with the rhythm so the sound is physically felt in real time."You can wear it as a smartwatch, put it in your pocket or wear it on your leg," Suranga Nanayakkara says.
Other assistive-technology projects include the Finger Reader, which allows visually impaired people to read text through a device they wear on their fingers. And Nanayakkara is exploring the scope of artificial intelligence to help with mental-health treatments. Read the Listener article