Blog
Arts Access Aotearoa
Research provides evidence, creates new knowledge and helps find solutions to problems. Take, for instance, the role of the arts in supporting the rehabilitation process of people in the justice system.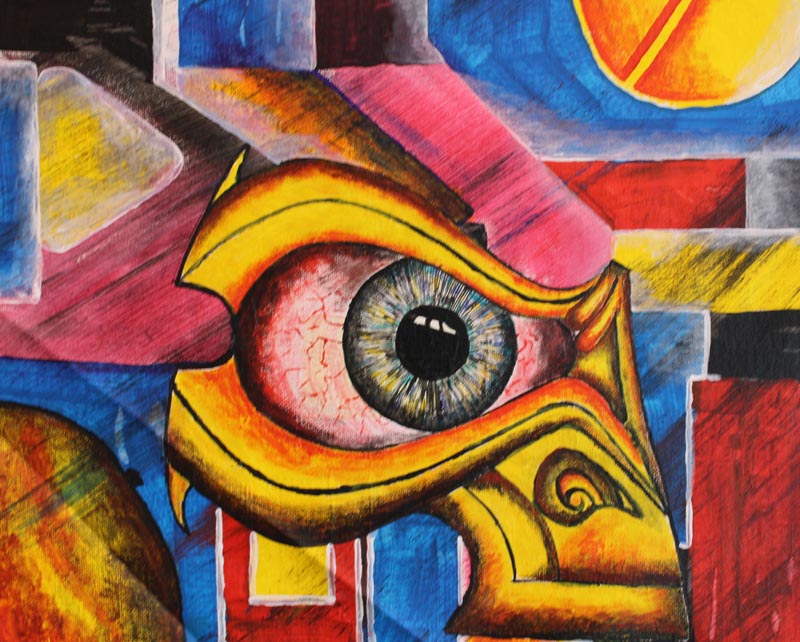 At Arts Access Aotearoa, we're convinced that high-quality Arts in Corrections programmes can play an important part in the rehabilitation and reintegration process.
This belief is based on overseas evidence and our own experience. Over more than ten years, we've been writing and promoting stories that illustrate the benefits of arts programmes and projects in prisons and in the community. These stories and blogs can be found on the Arts Access Aotearoa website.
We recently wrote a story called Research backs Pathway approach to reintegration. For the Christchurch organisation, independent research is an important tool to track and measure the impact of its programmes. This includes its successful Navigate Initiative in Christchurch Men's Prison, aimed at reducing recidivism by providing men with the necessary tools and opportunities to help them transition back into the community and make a fresh start.
The benefits of Royal New Zealand Ballet workshops
In this month's story about the Royal New Zealand Ballet workshops, findings from a research report demonstrate the value that dance workshops offer women and men in prison.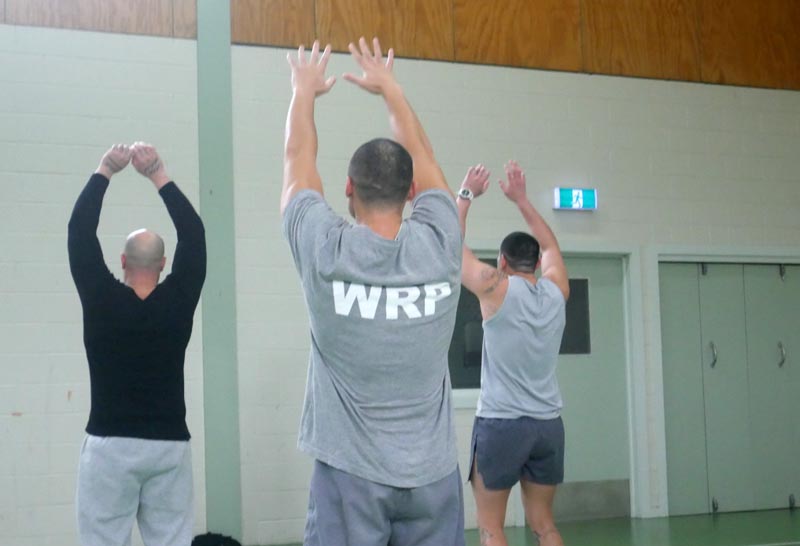 As the report states, "Dance programming has been proven to be a powerful tool in helping prisoners get in touch with their bodies, improve their health and wellbeing, confront issues of trauma and mistrust through kinesthetic empathy and partner work, and break through the stigma of criminality through performance."
It's exciting that RNZB's successful workshops will be introduced at Otago Corrections Facility next year. Read Research highlights benefit of dance in prisons
Arts Access Aotearoa's website has a page providing links to research and publications in New Zealand and internationally about the benefits of Arts in Corrections. Much of the research on this page comes from overseas but the most recent entry is about The Benefits of Arts in Corrections: a literature review, conducted by Arts Access Aotearoa in August 2021.
Apart from outlining the benefits, the review also considers the value of a strategic, standardised approach to the delivery of arts programmes and projects across all prisons. We're pleased to be assisting Ara Poutama Aotearoa Department of Corrections as it develops a national framework to ensure consistent arts programming across all of its prisons.
Evidence of significant benefits of Arts in Corrections
All of the studies included in this literature review provide evidence of significant benefits of Arts in Corrections. The first of these benefits is about improved relationships, wellbeing and behaviours, making institutional life better for both prisoners and staff.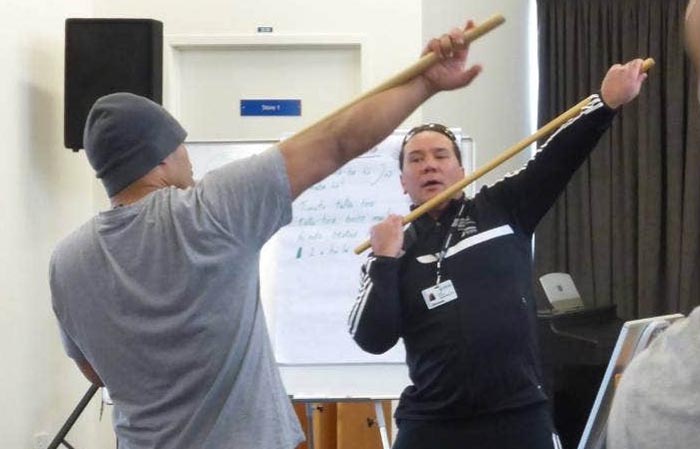 Other outcomes include increased confidence and skills, reduced depression and anxiety, and an increased sense of competence and self-belief.
These outcomes are often a step towards achieving longer-term outcomes such as taking on training, education and therapeutic programmes; finding employment; and stopping re-offending.
And, finally, many studies show a social return on investment of between $4 and $11 saved for every dollar invested in arts programmes – representing a saving of taxpayer funds.
The report includes New Zealand statistics around the prison population (e.g. ethnicity, mental health, recidivism rates), many of which are taken from Corrections' Hōkai Rangi Strategy 2019–2024.
A healthy outlet for prisoners to express their emotions
I was interested to read an article about an Australian musician who worked at the maximum-security Long Bay Prison in Sydney for 21 years. Here, musician Murray Cook talks about the way writing and performing music provides a healthy outlet for prisoners to express their emotions instead of resorting to aggression and violence.
The article illustrates the qualitative benefits of music programmes in prisons and also discusses the difficulty measuring the success of arts education in prisons via "hard" or quantitative data.
"To fund programmes, state governments usually demand hard data that proves a reduction in recidivism. In Australia, most programmes are delivered in a fragmented way by not-for-profits or private organisations supported by philanthropic funds, which makes assessing outcomes difficult."
Measuring the impact of arts programmes
The article continues, however, with a comment from qualitative researcher Dr Linda Lorenza. "Arts programmes give these people self-confidence and help to develop empathy because they're collaborating with others they wouldn't normally mix with. It's all about collaboration, and sharing stories, personal experiences and understanding … I know the impact of these programmes but because it's not clearly measurable by a test, there's less interest in it the higher up the chain you go."
Arts Access Aotearoa concurs with Linda Lorenza's experience that the impact of arts programmes is "not clearly measurable by a test". Nevertheless, we will continue to work alongside the Department of Corrections on a national framework. Once established, it will enable us to provide more effective data and measure the impact of arts programmes in prisons and Community Corrections.
Please read the literature review and other research on our website. If you have any comments or other useful links, we'd love to hear from you (E: richard.benge@artsaccess.org.nz T: 045 802 4349).