Blog
Arts Access Aotearoa
Wellington Inclusive Dance (WIDance) is a diverse bunch of Wellingtonians. There are people here with and without disabilities. And among the disabled dancers, some are in wheelchairs or mobility scooters; some can walk but also use crutches; and some have a learning disability. Yet we all have a love of dance in common.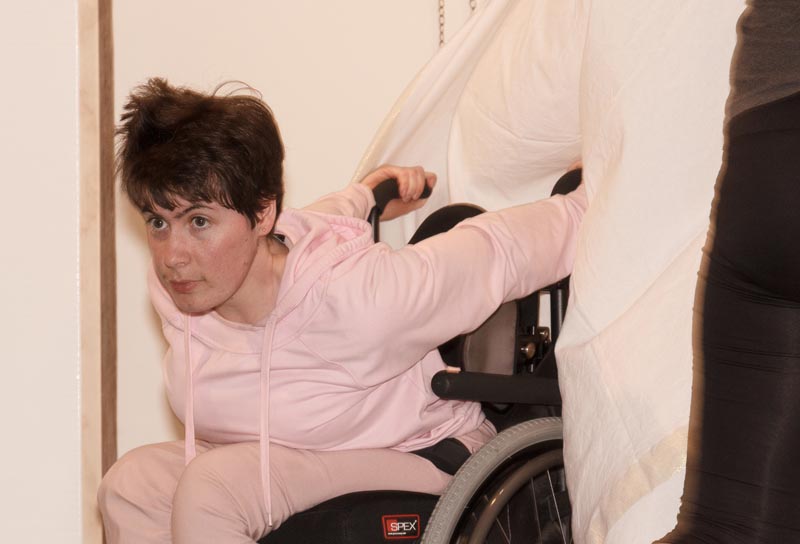 I'm a wheelchair user and a founding member of WIDance, one of more than 90 creative spaces around New Zealand where people who experience barriers to involvement can paint, draw, dance, sing, act or write in a safe, nurturing environment. They also provide a sense of belonging and a chance to explore creativity. In the Wellington region, there are at least a dozen of these spaces.
WIDance operates out of Te Whaea: National Dance and Drama Centre in Newtown. We learn contemporary dance, improvisation, and choreography. We occasionally go next door to the Circus Hub for workshops too.
WIDance gets funding from Wellington City Council and recently we also got funding from the Government through the Ministry for Culture and Heritage's Creative Spaces Initiative. This funding is exciting because it means we can reach even more people with workshops, and then regular classes in Porirua and the Horowhenua.
A couple of new people often join us each term, but there's a core group who've been there since the early days. We began in 2010. We've got to know each other really well, so there's a great sense of camaraderie – and the shared sense of humour and mischief that comes with that.
Interpretive dance
I would describe our dance "style'' as interpretive. Our tutor, Sumara, does a lot of the choreography but the rest of us contribute our ideas and have a say. It's a very democratic and inclusive group.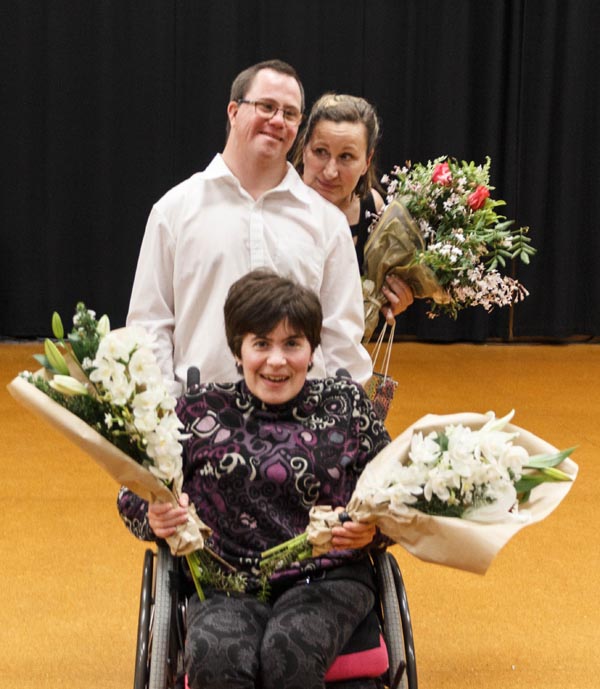 WIDance is an amateur company, but with professional standards. "Good enough" or "close enough" doesn't cut it and slacking off is not an option!
Over the years, we've done lots of public performances. We've performed many times at Te Papa's International Dance Day celebrations. Just before lockdown, we performed The Art of Observation at the Academy of Fine Arts as part of the New Zealand Fringe Festival and most recently, we performed at Te Putanga Toi Arts Access Awards 2021 at Te Papa. We also have a small "showing" of the term's work for friends and family at the end of each term.
I have noticed the difference among those of us who've been dancing in WIDance since the early days. We're much more confident: back then, most of us wouldn't even have attempted some of the things we do regularly in class now.
We often get reminded to adapt other people's dance moves to fit our own bodies, push our limits and our comfort zones. I know I used to say that some things were "too hard" or "I can't do that" before I even gave it a go. Now, I don't give up easily. I've learned to see challenges as opportunities instead of impossible obstacles.
Camaraderie and creativity
I enjoy the camaraderie and meeting people from all over Wellington and as far away as Kapiti – people I probably never would have met if we weren't in WIDance together. We work hard but we play hard too: 'Shape Tag' is one of the most requested warm-ups and 'Spaghetti' the most requested game, if we have a few spare minutes at the end of class.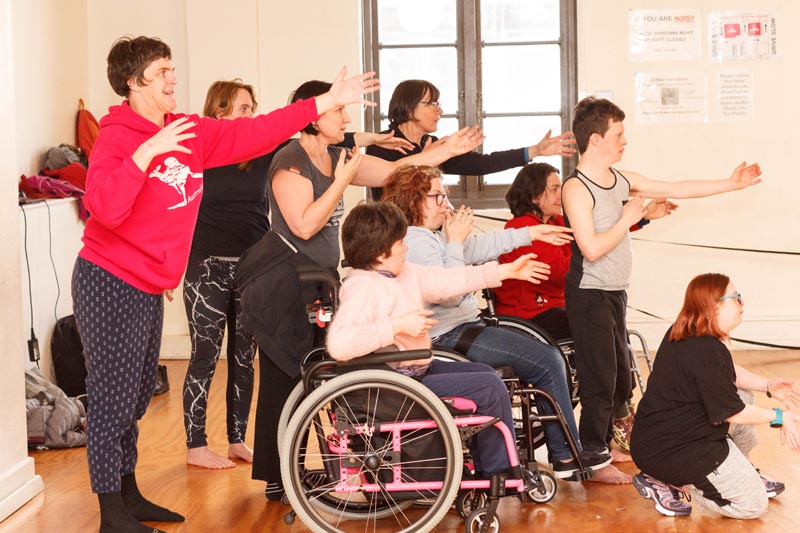 I like the creativity and the endorphins I get from dancing. I've discovered that visual art is not my strength, so I get my dose of creativity at WIDance. And more than once, I've arrived at class grumpy but left feeling all cheered up. It's great exercise too and an effective way to warm up in winter!
In WIDance, it doesn't matter if you have a disability. The focus is on what you can do, not what you can't.