Blog
Arts Access Aotearoa
Advocating for access to the arts for everyone in Aotearoa, whatever their circumstances, sits across everything we do at Arts Access Aotearoa. We speak out and advocate for creative spaces; for the rights of everyone to enjoy the arts as audience members or museum visitors; for Deaf and disabled artists; and for prisoners to be able to make art as a means of self-expression, healing and rehabilitation.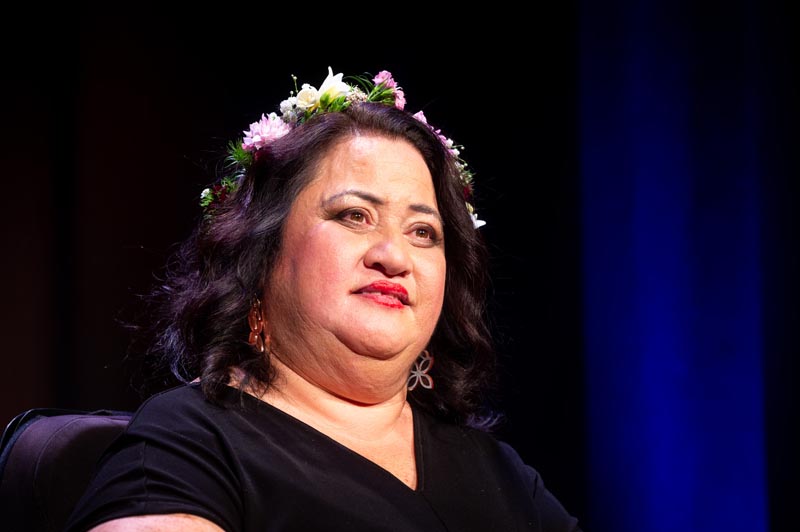 We also encourage others to advocate for their rights; to be seen and heard. I want to describe two recent examples of powerful advocacy.
On 5 July at Te Putanga Toi Arts Access Awards 2021 dancer Lusi Faiva advocated for better support services for herself and other disabled people. Lusi, the recipient of the Arts Access PAK'nSAVE Artistic Achievement Award spoke in her acceptance speech about the physical challenge she faces every day, specifically not knowing whether a support worker will arrive to help her get dressed.
"I wake up every morning with uncertainties," she told the guests. "Will someone arrive to help me today? I rely heavily on the support people to get me up so I can get on with my week … I've been left for a long time without any support for hours, even days. It happens, often unexpectedly, throughout the year when the communication breaks down each time. It makes me feel so anxious and angry because they allow it to happen again and again."
Lusi then wrote a blog, based on her speech, for Arts Access Aotearoa's website. By writing Waking up with uncertainties, Lusi's voice is promoted and we expect her plea for consistent support from her health provider to be answered.
Using words to express what's important
Last month, Kezia Bennett was offered the opportunity to write a column for the arts page in The Dominion Post and also Stuff. Like Lusi, Kezia used words to express what was important to her.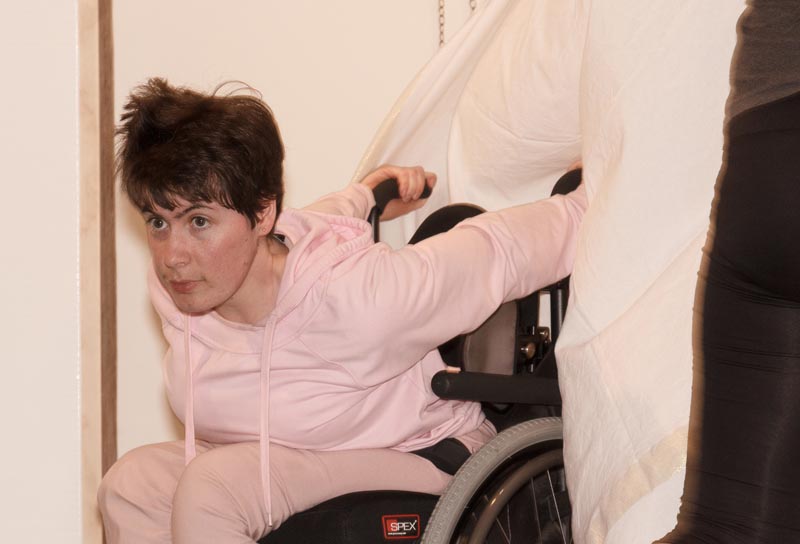 Kezia, who is also a Communications Assistant at Arts Access Aotearoa, used the column to discuss what she enjoys about belonging to Wellington Inclusive Dance (WIDance). Benefits such as camaraderie, confidence, mental wellbeing and an outlet for creativity.
She concludes: "In WIDance, it doesn't matter if you have a disability. The focus is on what you can do, not what you can't." You can read Kezia's column on Stuff
Kezia's column is an important advocacy tool for the creative spaces sector for a couple of reasons. Firstly, she is a creative space user articulating what WIDance means to her. And secondly, the column encapsulates the benefits of creativity and community-based creative spaces – whether it's dance, visual arts, creative writing, drama or music.
Providing opportunities to be seen and heard
Arts Access Aotearoa promoted Lusi's blog and Kezia's column on its social media platforms so more people could read them. We will continue to provide opportunities for Deaf and disabled people, and others who face barriers to participating in the arts, to be seen and heard.
Arts Access Aotearoa and the creative spaces sector have provided targeted advocacy for sustainable sector funding over the past six years. This involved working with the Government and other agencies on sector surveys, research reports, presentations and events. The result, championed by Hon Carmel Sepuloni, is the Creative Spaces Initiative fund. This will provide (at this stage) three years of significant funding to the successful recipients.
The actions listed above have been undertaken collaboratively and strategically with stakeholders. Never underestimate collective impact!
Bringing Corrections' staff on board
Through our Arts in Corrections programme, we take up opportunities to bring more Corrections' staff on board with the rehabilitative benefits of the arts. Presentations in person make all the difference, and our advisors and I do these in a variety of forums.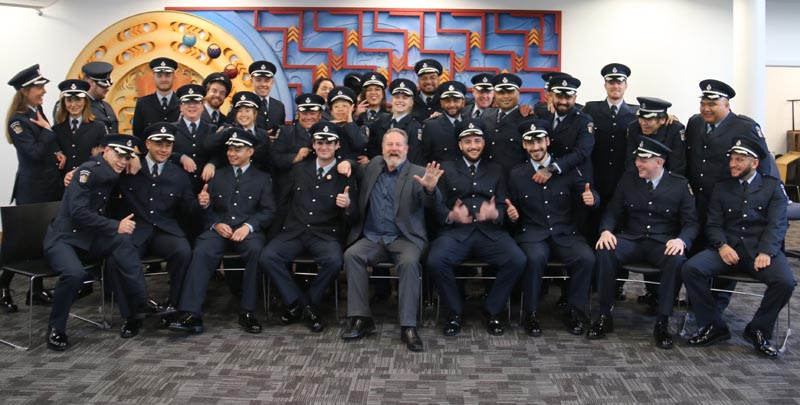 I was grateful to be asked by Rachel Leota, National Commissioner at Ara Poutama Aotearoa to be the Patron of two Corrections' officer cohorts who will graduate from its National Learning Centre in September. I took the opportunity to explain the benefits of arts programmes and asked the new staff to be alert to and supportive of arts programmes when the see them and help establish them if there aren't any.
Earlier this month, our Access, Inclusion and Participation Advisor, Stace Robertson, attended a Playmarket hui in Auckland where Tanya Muagututi'a facilitated a conversation with him about his role, and the importance of access to theatre for Deaf and disabled artists and patrons. He also spoke about the need for more opportunities for disabled people to tell their own stories.
Advocacy takes many forms and is often a personal thing. Whether it be writing, meeting with influencers, posting online, speaking out, performing or just "showing up" and being seen; these are all ways of speaking out for people who are unable (or less able) to do so themselves.
There is power in advocacy. Change can happen. Individually and collectively, we can all make that difference. Please get in touch with us if you have any feedback or requests for support.