Blog
Arts Access Aotearoa
At this time of the year, we tend to ask, "Where did the year go?" It's good to pause and reflect on what we have achieved in our workplaces or personal lives.
Recently I attended a community meeting where I listened to people discussing inclusion in the arts, and I was taken with the level of understanding of issues and recognition of achievements.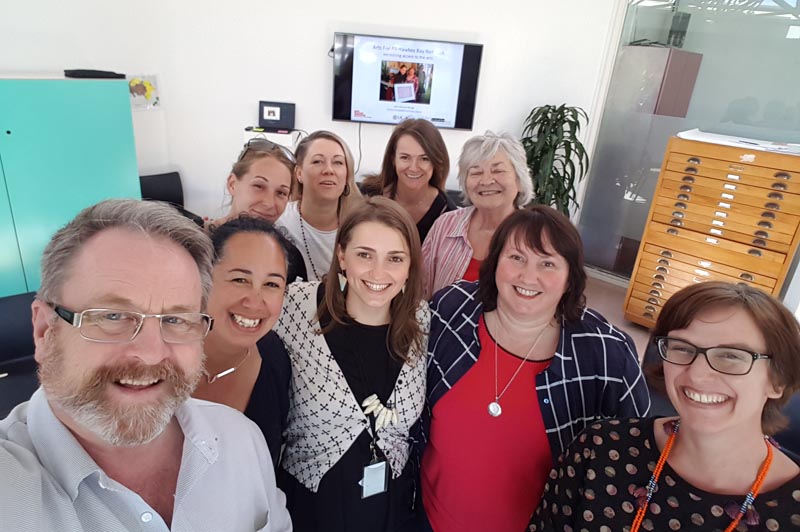 I realise I am in an "arts access bubble". However, language and ideas have a way of being shared and taking off on their own. We might start a conversation or share ideas but when people take action on inclusive and accessible arts practices and initiatives, things happen!
Look at Auckland Live's virtual tour of Auckland Town Hall, for example. It helps people with access needs prepare for their live performance experience in advance.
Laura Vodanovich, Director of MTG Hawke's Bay, wrote a great blog about the importance of accessibility in the Napier museum. Her points come as a direct result of Museums Aotearoa asking Arts Access Aotearoa to partner with them on the theme of this year's national museums conference, which was "Museums of inclusion".
Regional Arts For All networks
We have museums and art galleries as members of Arts Access Aotearoa's regional Arts For All networks, committed to taking action to make their collections and displays accessible to many more people.
Audio description was a natural topic for Thomas Bryan to ask me about when he interviewed me for the No Labels programme on Wellington Access Radio last month.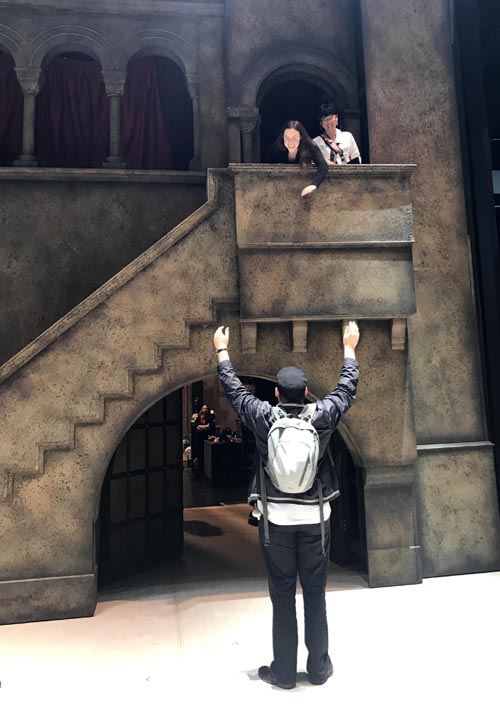 Thomas's feedback is gold to me, and the staff and trustees of Arts Access Aotearoa as we have been making audio description a focus over the past four years. In the interview, Thomas commented: "I've been to a number of audio described events – live theatre, Parliament, Te Papa – and it is like painting for blind people. It's incredible. You guys, with the work you've done, what you're doing is terrific. It's made a huge difference to people's lives."
This year, the first audio described ballet was presented in New Zealand by the Royal New Zealand Ballet, described by leading audio describer Nicola Owen and Neha Patel. We look forward to more people who are blind or vision impaired being able to enjoy this experience – many for the first time.
In fact, Nicola and Neha will also be audio describing Auckland Arts Festival's Giselle, choreographed by Akram Khan with the English National Ballet. Check out the festival's excellent Access & Inclusion webpages for more information.
Thomas Bryan attended our annual fundraiser, the Awesome Arts Access Auction, and successfully bid on a weekend break in Christchurch, where he and his lucky partner, Rose Wilkinson, will enjoy an audio described tour of Christchurch Art Gallery.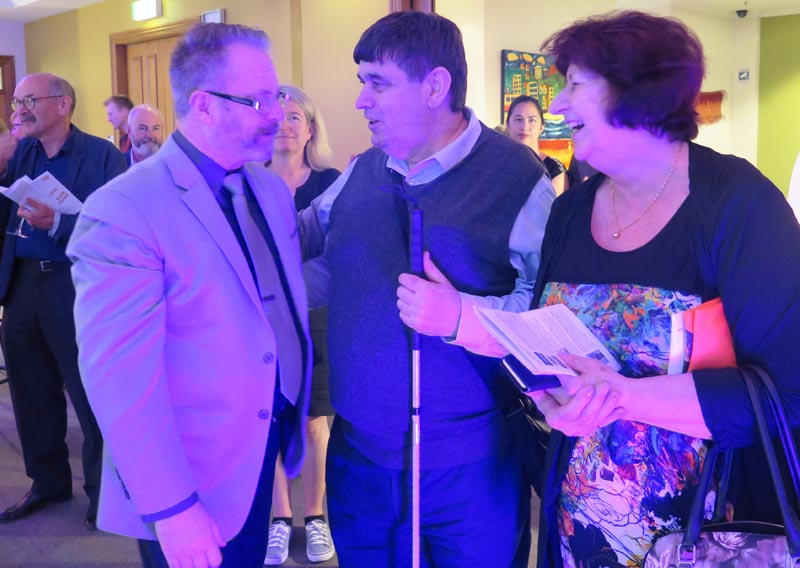 Thanks to all our generous auction donors and sponsors. The Awesome Arts Access Auction is a time when our regional Arts For All Network members from arts, entertainment and culture venues provide us with tickets and items for us to sell. Fundraising is a necessary part of most NGOs' calendars and it is made so much more pleasurable when we have the support of friends, the local community and businesses.
Advocacy is a constant for us. Telling your stories in ways that reach our communities and beyond is so important in helping to break down barriers and increase access to the arts.
Creative Spaces Capsule Project
The Arts Access Awards are our main event through which we spread the word about the value of accessible arts in Aotearoa. I was very pleased that leaders in arts inclusion Benton Glassey and Menno Huibers were recognised for the success of their Creative Spaces Capsule Project, a travelling exhibition that had its final showing in Invercargill in April as part of the Southland Arts Festival.
One of the most important speeches about creative spaces and the need for them to be valued and sustained came from Deirdre Dahlberg, when she accepted the award on behalf of Pablos Art Studios, the recipient of the Arts Access Holdsworth Creative Space Award 2017.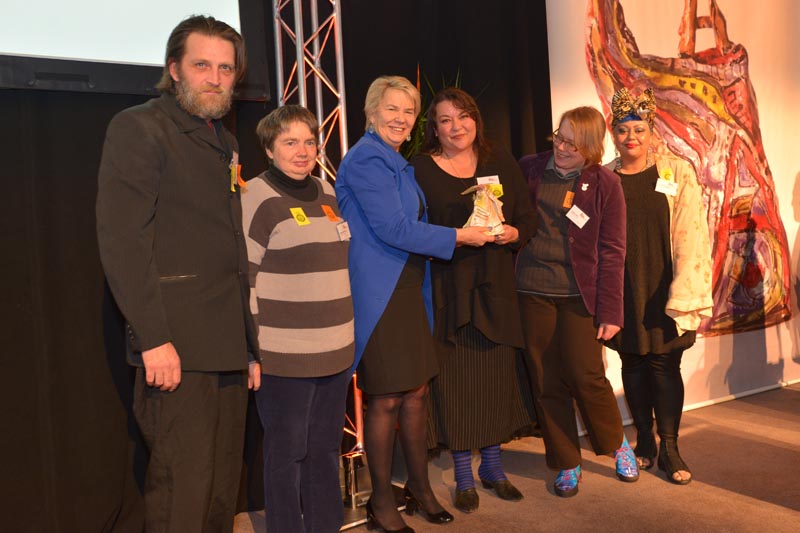 In her speech, which we posted as a blog on our website, Deidre says: "Choices are what we all deserve. Just like the garment in the clothing store that is labelled one size fits all, we all know that the label isn't true. Many of us cannot fit into that garment. The same can be said for our health services. No one type suits all, we need diversity in our choices. We are equal as human beings but diverse in our experiences and needs. I would encourage our government to remember that when they make their choices."
Sustainability, evaluation, promotion of the value of creative spaces and a national network will be a focus for Arts Access Aotearoa in 2018.
Companion card scheme for New Zealand
Of course, it's not all successes! We were unsuccessful in getting any support from the previous government for the introduction of a companion card scheme in New Zealand. However, with a new year ahead of us and a new government we will be taking up this campaign again. In the build-up to the election, I wrote a blog about this in which I said: "I am interested (and encouraged) that under the Labour Party's health manifesto, its Disability Issues Policy includes an action point that says it will: "Look into ways to prevent people with disabilities having to pay for carers at events."
It's always necessary to have our eye on what is yet to be done. Hit is just as important to pause, breathe, appreciate others and enjoy the view. I hope all our Arts Access Aotearoa community of friends, followers, advocates and supporters get to do just that.
Stay safe until next year and best wishes from me, the staff and trustees of Arts Access Aotearoa.