News
Arts Access Aotearoa
Trish Harris' poetry navigates hospital life
4 October 2017
Hospital life from a patient's perspective is captured in Trish Harris's first collection of poetry, My wide white bed, to be launched on Saturday 14 October at Pataka Art + Museum in Porirua.
The collection follows the writer's memoir, The Walking Stick Tree (2016), about growing up and living with the effects of rheumatoid arthritis.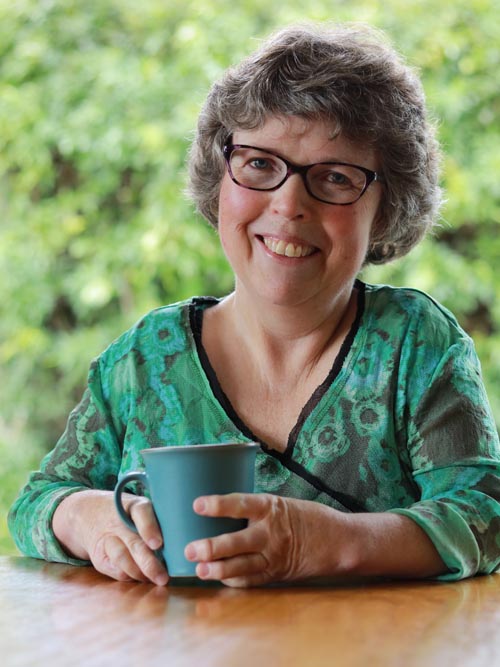 The poems capture the small but significant interactions with hospital staff and other patients from the "moorings" of a "wide white bed" during a prolonged stay in hospital after orthopaedic surgery.
"There are lots of 'things' in hospital – concrete details to spin off from," the poet says. "So in amongst writing my thoughts and frustrations, I also jotted down observations, fantasies and sketches."
The poems reveal how important kindness is in healing. Nurses, chaplains and the tea lady feature in the 70 pages of poetry. Seagulls also bob in and out of view.
In the poem Hello, hello over there, Trish describes the hospital beds as dinghies washing up on the current and bobbing the swell.
We wash up
on the current
dinghies bobbing in the swell.
Sometimes an oar touches.
Hello, hello over there
we say to each other
lying on our white sheets
watching the view.
The collection has received strong endorsements from both the medical profession and the writing sector: from Anne Taylor, Orthopaedic Clinical Nurse Manager of Hutt Hospital, poet Jenny Bornholdt, and poet and GP Glenn Colquhoun.
"A poetic memoir"
Glenn Colquhoun describes the collection as a "poetic memoir", showing "how crucial imagination is to being well".
Jenny Bornholdt says: "With a sharp eye and an ear alert to language and tone, Trish Harris gives us this sequence of brave, often funny poems, detailing a lengthy stay in in hospital. We feel the mood of the ward, sense the fear underlying the casual comment, rejoice in the kindness of staff and wish the tea lady could get a break. The reader is left with a sense of a time and place, and an experience deeply felt."
Anne Taylor says: "In a few words, Trish Harris gives us small visions of hospital life … Roommates make connections and encourage each other as their bodies and bones heal."
Anthologies and magazines
Trish's work has been published in various anthologies and magazines, and broadcast on Radio New Zealand. She also co-founded Tigers and Tulips, a group that ran writing workshops for disabled women writers in Wellington.
She has a Bachelor of Applied Arts (Creative Writing) from Whitireia New Zealand.
Trish will join a panel of three writers in an event called Crip the Lit II, to be held during Wellington's LitCrawl in November.
My wide white bed, published by Landing Press, is available for purchase from the Landing Press website, New Zealand bookstores and Amazon. It will be launched at 2.30pm Saturday 14 October at Pataka Art + Museum. All are invited to attend but please RSVP by 12 October to harrisbook@whitireia.ac.nz