Blog
Arts Access Aotearoa
I'm very pleased to announce that we have a new Arts in Corrections Advisor, who started at Art Access Aotearoa on Monday 25 February.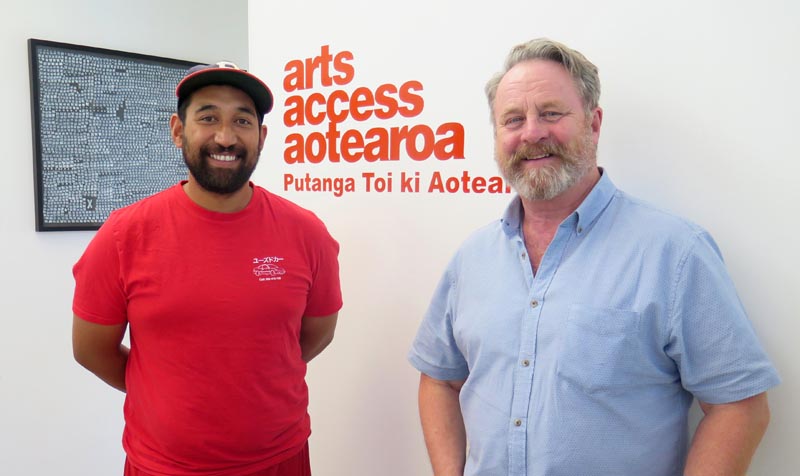 Finding the right mix of skills, passion and experience was always going to be a challenge. However, we had a strong list of candidates for the position. To me, this indicates that more people are aware of this unique work and are capable of doing it.
Welcome, Chris Ulutupu! Chris' multiple professional roles, life experiences and arts practice will provide Arts Access Aotearoa with new possibilities for all our clients, friends and stakeholders.
Many of you may already recognise Chris from when he was a Court Administration Officer for the Department of Corrections over several years. You may not know, however, that during this time he managed to fit in a period as Senior Tutor, Creative Cultures at Massey University. He's also been an art director on many movies, and has produced his own film and video productions.
Connections in the community arts sector
Chris has wide connections in the community arts sector. His Samoan heritage and deep appreciation for Māori tikanga will help him provide more opportunities for Māori and Pasifika prisoners.
Chris can be contacted (T: 04 802 4349 E: chris.ulutupu@artsaccess.org.nz) for all your Arts in Corrections enquiries. He is available three days a week: Monday to Wednesday.
One of Chris' jobs is to facilitate the national Arts in Corrections Network, which covers three areas: the Northern Region Network, the Lower North Island Network and the South Island Network. Members include Corrections staff and volunteers, Community Corrections staff, prisoners, artists and writers, academics, community arts organisations, and people in the wider community interested in arts and social justice.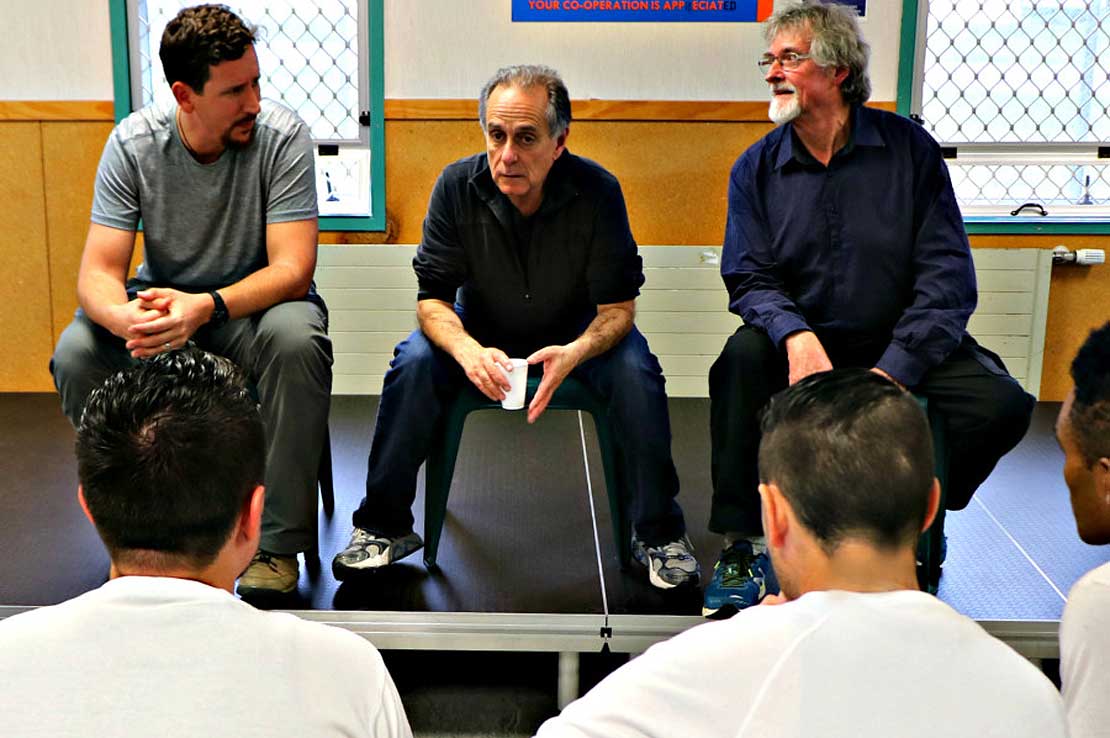 Dr Rand Hazou, Senior Lecturer in Theatre at Massey University in Auckland, is a member of the Arts in Corrections Northern Region Network. In the story Documentary theatre a tool to record prisoners' voices, you can read about his exciting new theatre project with men in Auckland Prison.
Our second story is an interview with Professor Peter O'Connor at the Faculty of Education and Social Work at the University of Auckland. Also a member of the Arts in Corrections Northern Region Network, Peter has a wealth of knowledge about the role of the arts in the criminal justice sector.
In the story "The arts are carriers of hope", Peter says he's been "in and out of locked places for a very long time" – nearly 40 years, in fact. In 1982, he worked in secure units in London exploring theatre with violent young offenders. And his PhD included developing dance and theatre works with people in forensic psychiatric wards.
Peter describes the Arts in Corrections Network as a "genuine alliance" between Corrections staff, academics and artists determined to make a difference in the lives of the people they care for.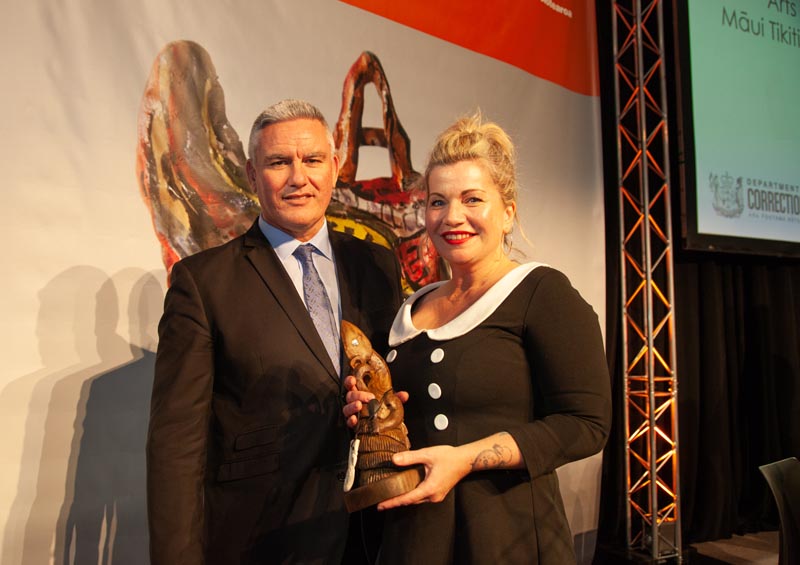 Finally, I'd like to mention Te Putanga Toi Arts Access Awards, which includes two awards recognising arts leadership in our prisons. These awards are the highlight on Arts Access Aotearoa's calendar and one of the things I really enjoy is seeing the pride that Corrections staff take in celebrating their colleagues' achievements.
Nominations for this year's Te Putanga Toi Arts Access Awards close at 5pm on Monday 8 April. For more information and to download the nomination forms, visit the Arts Access Aotearoa website.
I encourage you to submit your nominations to the two Arts Access Corrections Awards:
Arts Access Corrections Māui Tikitiki a Taranga Award, recognising an individual who demonstrates the qualities of Māui (innovation, creativity and leadership) and provides arts programmes in a New Zealand prison that reflect cultural inclusion and diversity. These programmes support and encourage pathways into rehabilitation and reintegration.
Arts Access Corrections Whai Tikanga Award, recognising the outstanding contribution of a community group, organisation, Māori focus unit or individual working with the Department of Corrections in a prison or community setting, and using the arts and creativity as an integral part of a tikanga programme to encourage a strong cultural identity and support pro-social living.
To read more about last year's fantastic recipients and Highly Commended people in these two awards, visit the Arts Access Aotearoa website.
As a member of the judging panel, along with a Department of Corrections representative and previous recipient, I look forward to reading your nominations and learning about arts and cultural projects and programmes that support the rehabilitation of prisoners and their reintegration back into society.
If you have any questions about your nominations, please contact Chris Ulutupu.