Blog
Arts Access Aotearoa
Reducing re-offending – and therefore the prison population – is a challenging and complex issue. And it's not something that the Department of Corrections can do alone, as its Chief Executive Ray Smith acknowledges in its Strategic Plan 2016–2017.
"Critically, we will engage communities, iwi, employers, providers, interest groups, media and our stakeholders in the work we do to change lives and shape futures," he says.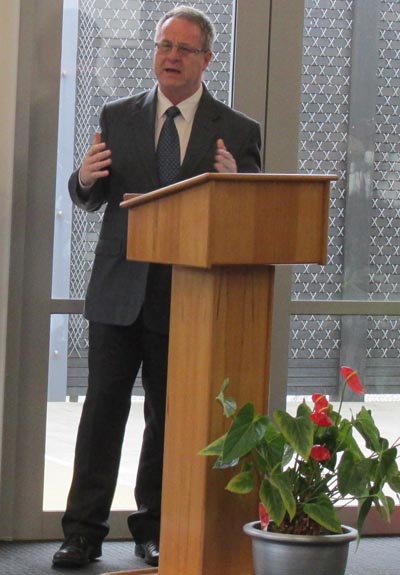 In the face of a rising prison population, Corrections plans to focus on providing mental health support, counselling services, drug and alcohol rehabilitation, and education.
To be honest, the statistics make grim reading. In the next year, 19,000 people will spend time in prison; 55% will have been receiving a welfare benefit; 36% will have a mental health condition; and 47% will have drug or alcohol dependency. Nearly 65% of prisoners haven't achieved NCEA level 1 in literacy and numeracy.
"This is why we're transforming prisons into places of industry, treatment and learning," the Strategic Plan states.
So where do the arts and creative expression fit into this picture? The arts are categorised as "constructive activities" or "skills for life". While this is true, I firmly believe they offer important opportunities for learning, communication, self-discovery and positive change – opportunities to draw on the "deep, dark well of experience", as Tracey McIntosh explains in the story Prisoners value words and writing.
Tracey, Associate Professor of Sociology at the University of Auckland, has been volunteering at Auckland Region Women's Corrections Facility for nine years and is currently researching violence in New Zealand society.
Transforming lives through education and learning
For Tracey, education and learning can transform lives, which in turn will have a positive impact on future generations. In an online article, Insights from prison, she says that many of the women in prison stopped going to school at eight or nine – "certainly almost always by the age of 13".
Combine this shocking lack of education with neglect and violence from an early age, and it's obvious the problems of a growing prison population aren't going to be fixed by a throw-away-the-key mentality. I applaud Corrections' wide-ranging programmes and initiatives that support prisoners to turn their lives around.
At the Arts Access Awards 2016 ceremony at Parliament on 10 August, Ray Smith spoke of the value of arts to the rehabilitation process. "Creativity through art and cultural expression provides innovative ways in which the Department of Corrections opens pathways for prisoners to uncover for themselves – perhaps for the first time – the skills and creative processes that lead them away from criminal identification and activity."
Ray went on to commend the "hardworking staff who recognise the innovative value of arts to rehabilitation, and work in partnership with the Arts Access Aotearoa team to make this a reality".
I mention this because I believe we're all – New Zealand society – in this together. Tracey McIntosh is one of nearly 2500 volunteers across New Zealand who work with prisoners on a regular basis, supporting or complementing the Department's rehabilitation and reintegration programmes.
Partnerships to reduce recidivism
On top of that, Corrections builds partnership with a range of organisations and community groups to reduce recidivism.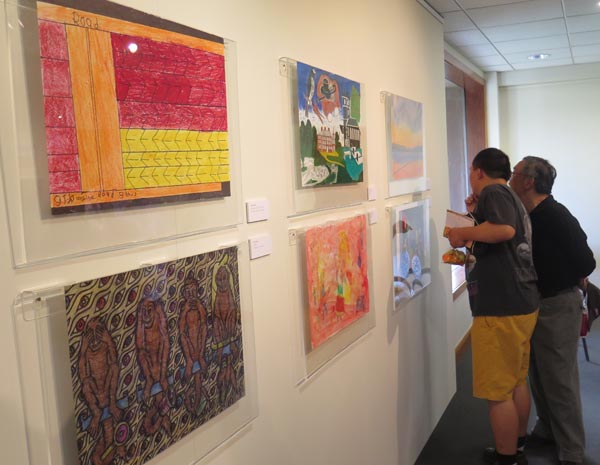 Christchurch Men's Prison, for example, builds partnerships with contracted providers, the Christchurch community and volunteers. In January 2016, the prison contracted SkillWise to deliver an art programme in the prison's Youth Unit through its creative space called The White Room.
The relationship between Corrections and SkillWise goes back to 2014 when prisoners' artwork featured in The White Room exhibition Outside In, held at the Canterbury Museum in early 2015. The following year, two prisoner artists donated artwork to a fundraising art auction for The White Room.
You can read more about the success of The White Room art sessions in the Youth Unit. My hope is that The White Room and other community-based creative spaces can provide a safe, supportive and creative environment for prisoners on release so they can remain focused on leading a positive, crime-free life.