Blog
Arts Access Aotearoa
A search of the word "champions" on Arts Access Aotearoa's website brings up a number of headlines and story links: champions in the Arts in Corrections sector; champions of accessibility in The Arts Access Podcast; and theatre access champions.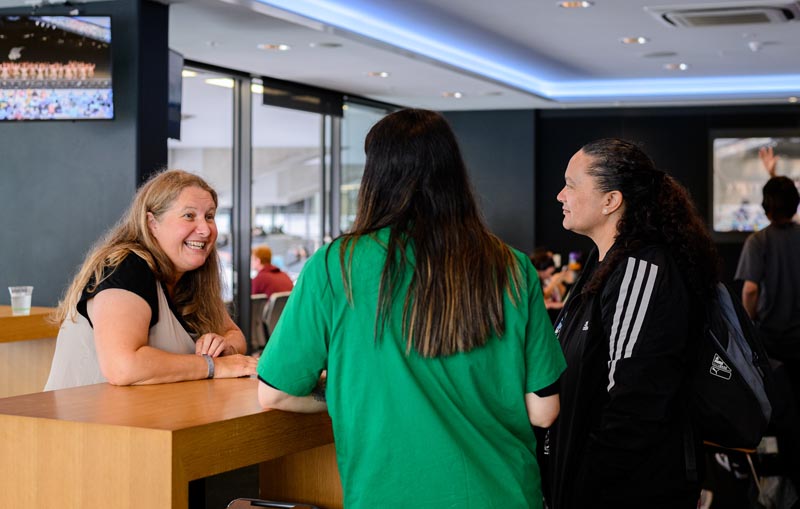 And then there are the arts champions acknowledged at Te Putanga Toi Arts Access Awards over many years. We greatly appreciate all you do to make the arts and culture of Aotearoa more inclusive and accessible to everyone living in this country.
The status quo is seldom challenged and changed without energy, determination, commitment and hard slog. Champions see what needs to be done and then do their best to make it happen – often with limited recognition, resources and funding.
In this blog, I want to recognise Nicola Owen, who co-founded Audio Described Aotearoa with her partner Paul Brown in 2014. Among her first and regular clients were Tim Bray Theatre Company and the Auckland Arts Festival – also champions of accessibility in the arts.
Vital support of funding
Reading Nicola's blog, Realising an audio description dream, I am in awe of what she has achieved – and what she plans to achieve, with the vital support of funding from Manatū Taonga Ministry for Culture and Heritage.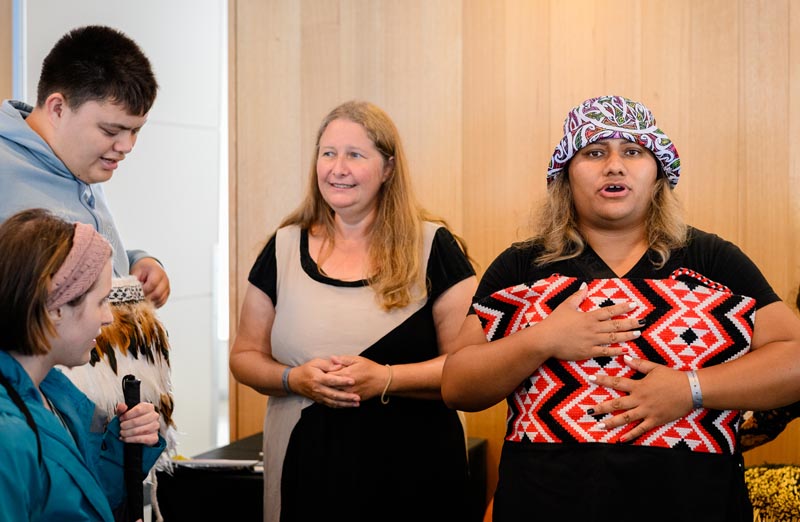 Thanks to the funding, Audio Described Aotearoa will train 12 Māori and Pacific audio describers, in collaboration with blind consultants. Nicola has already been working in this space over several years and this training programme is another step in enabling her to realise her dream where blind, Deafblind and low vision people across the world can engage live and online with Aotearoa's rich, diverse arts and culture.
Over the past month, Nicola has facilitated audio description at two significant festivals in Auckland: Te Matatini (24 to 26 February) and Siva Afi Aotearoa (10 and 11 March). You can read about these events in her blog and in the story Audio Described Aotearoa to train Māori and Pacific audio describers.
This training will have a big impact on blind and low vision Māori and Pacific peoples wanting to see their stories on stage, at museums and in galleries. In a Stuff article, student Lyric Rawiri-Josephs talked about experiencing audio description at Te Matatini for the first time. "It felt like we were part of it as well, rather than missing out on the visual side of it. There are so many events blind people would like to be a part of but we miss out."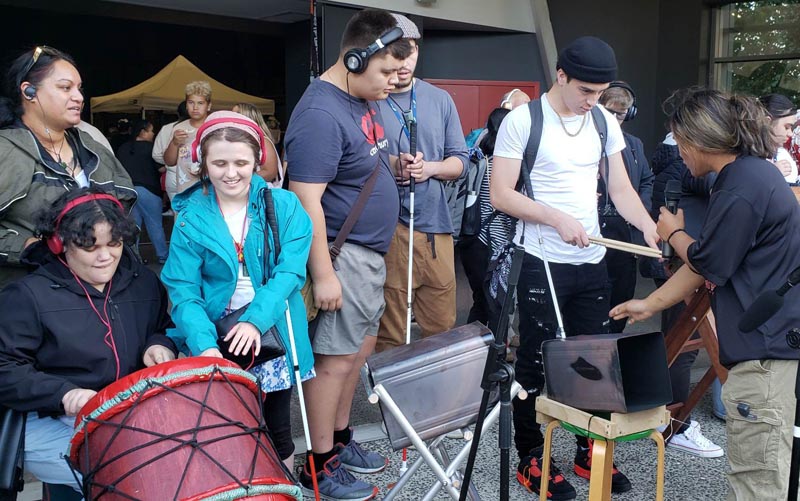 In addition, more trained Māori and Pacific audio describers will promote cultural awareness and understanding among the wider blindness community. As Nicola explains, they know what kapa haka sounds like but they also want to know what it looks like and what it means.
A third benefit will be increased participation. For example, more blind young people may feel confident to participate in kapa haka and other arts activities alongside their sighted peers. Nicola says she has already seen this happen.
So loud applause for Nicola Owen – and for Manatū Taonga for funding this fantastic project.
Nicola and Audio Described Aotearoa is a member of the Arts For All Auckland Network, facilitated by Arts Access Aotearoa, along with organisations such as the Auckland Arts Festival, Auckland Theatre Company, Tim Bray Theatre Company and the Auckland War Memorial Museum.
I was pleased to learn about the Museum's NZSL Online Hub, which opens a welcoming door to the Deaf community to explore some its taonga.
Connection, entertainment and enlightenment
All these organisations – and many more – do so much for Auckland's diverse communities. They strengthen connection, entertain and enlighten, and provide much-needed joy. In last month's blog, Arts torch shines the way, I wrote: "In the huge and challenging job to rebuild Auckland, it's essential the Auckland Council recognises the important economic, social and wellbeing benefits of the arts when it finalises its annual budget for the 2023/2024 year."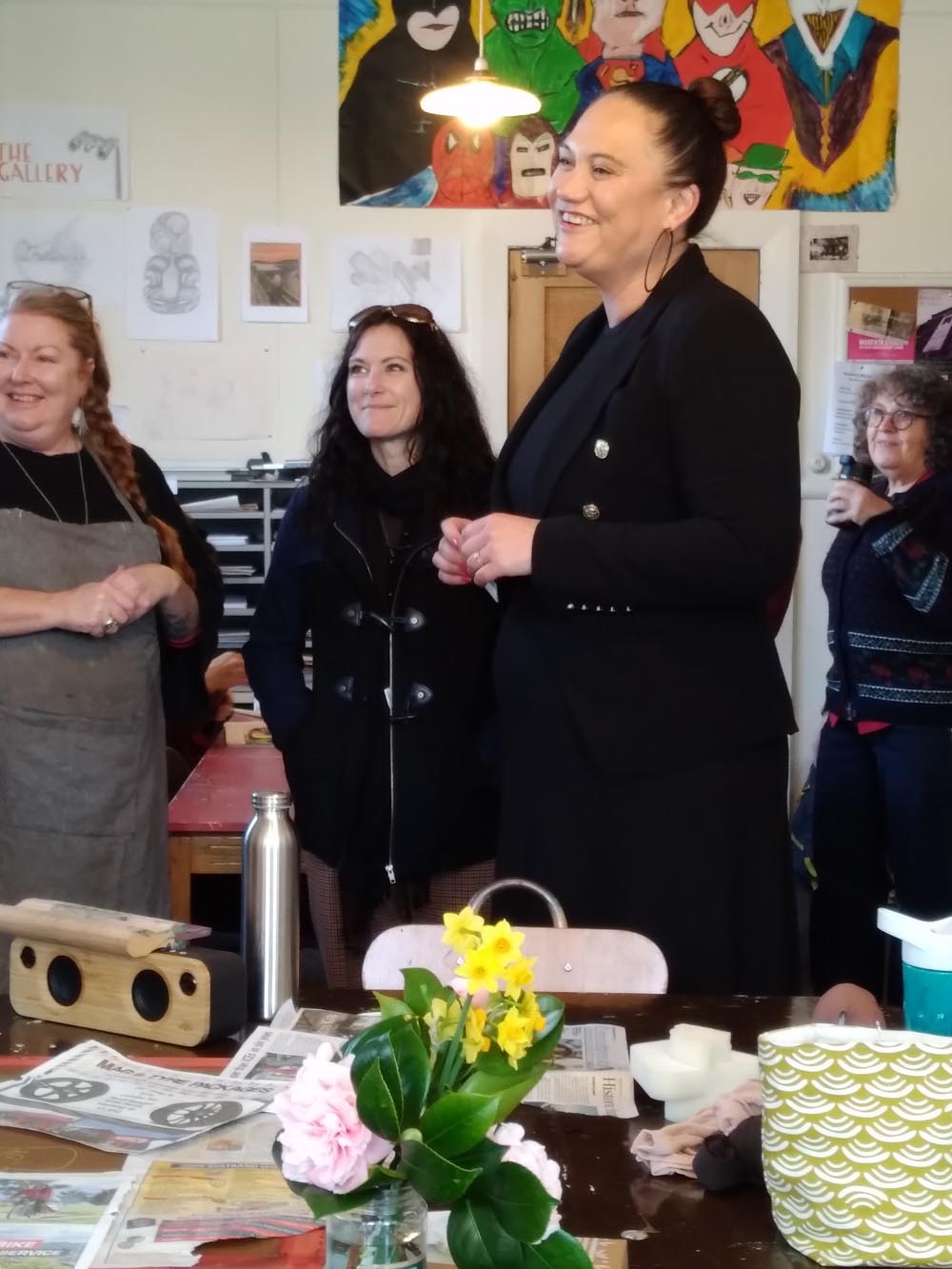 The other person I wish to acknowledge here is Hon Carmel Sepuloni, Deputy Prime Minister and Minister for Arts, Culture and Heritage, who saw a huge need in the creative spaces sector and set about addressing it.
There are a number of champions in the creative spaces sector, who have worked hard to achieve some remarkable things despite their limited funding. A survey of creative spaces, commissioned by Minister Sepuloni, showed that lack of funding was the key barrier to them reaching more communities, offering more programmes and employing more staff.
The Government's $18 million fund for creative spaces over three years, delivered through Manatū Taonga in 2021, represented a significant milestone for the sector and has enabled the recipients to expand their services.
It's also enabled all of the sector to benefit from Arts Access Aotearoa's Professional Development Programme, which included last year's Ngā Wāhi Auaha Creative Spaces Conference, and continues this year with workshops, webinars and other resources.