Blog
Arts Access Aotearoa
Kia ora. My name is Gabby Hunter and I spent part of this year running a creative writing programme at Otago Corrections Facility. As a final-year criminology student at Otago University, I undertook an internship to provide a writing opportunity to the guys at the prison and to gain a better understanding of the prison environment.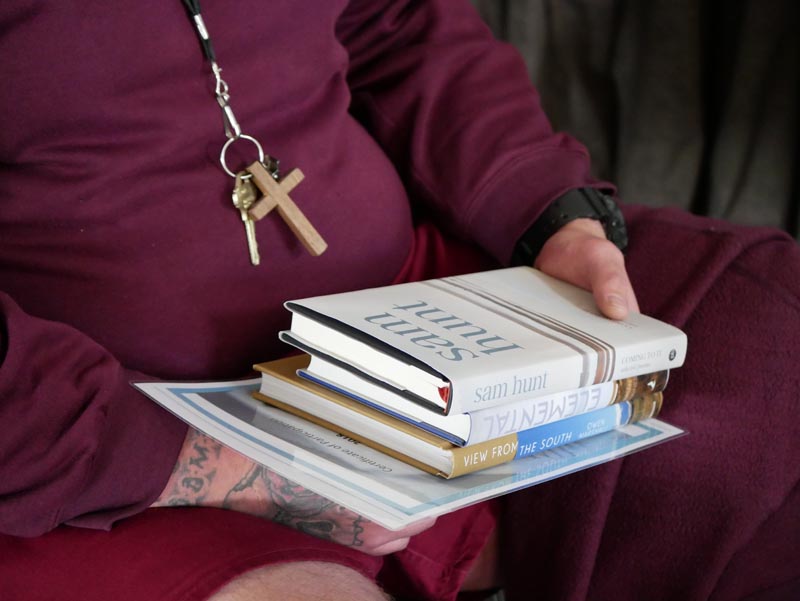 Otago Corrections Facility has some talented writers, as evidenced by the 2019 Creative Writing Competition run by the Otago Daily Times.
With my own lack of creative writing expertise, and an awareness that the men in the class would come from a range of backgrounds, I organised the classes around the exploration of different themes and styles of writing. Classes were designed to create a self-driven environment, allowing everyone to contribute and get something out of the class regardless of writing ability.
The men in the programme all brought their own unique creative writing background to the programme whether that came from rap, reading, or writing poetry in their own time. Despite the uniformity of the prison environment, the writing produced by the guys was hugely varied in terms of style, themes and mood.
My highlight of the programme was making group poetry, where everyone in the class wrote a line of a poem and then passed it to someone else to add to the piece. Alongside the enjoyment this brought, the challenge of working with another person's idea produced some incredibly creative poems.
Beyond the satisfaction of creating art, creative writing programmes such as this play an important role in how prisoners can interact with the outside world. The men in Otago Corrections Facility are removed from society but through conversations, letters and television, they try to keep up with what is happening outside. The class often wrote about current events, using creative writing to interpret the world around them.
The main thing I learned from the programme was an understanding of how accessible creative writing is for men and women in prison, along with an appreciation of the value in sharing the unique perspectives everyone brings to a classroom.
You can read Gabby Hunter's essay about the value or arts and creative writing programmes in prisons.