Creative spaces directory: Canterbury region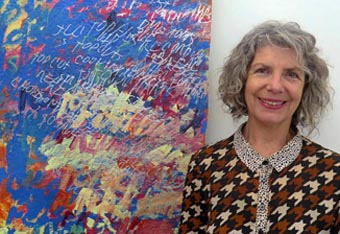 Creative spaces are community-based arts organisations and groups where people, often with limited access, can go to make art, participate in theatre, dance, music, film and creative writing. Find a creative space in Canterbury. If you would rather look at a national directory, visit the national creative spaces directory
Email Kate Hiatt, Creative Spaces Advisor, Arts Access Aotearoa to update your entry or to include your creative space in this directory.
AMPSS101 - Addiction Mental Health Activity Centre
Address: 24a Church Street, Timaru
AMPSS101 is a community drop-in-centre for people who experience addiction and/or mental health issues, no referrals necessary. It aims to empower clients to build their own self-determined recovery by assisting them through peer support activities such as sculpting, visual arts, connecting with the environment, and so much more. We are open 10.00am - 4.00pm Monday - Friday.
Contact: Amanda McNoe, Manager | 03 688 9454 | ampss101@gmail.com
A Different Light Theatre Trust
Address: 130 Madras Street, Christchurch
A Different Light Theatre Trust explores the possibilities of performance. This includes innovative performance practice and the possibilities of performance with people categorised as having a disability.
Contact: 03 940 8000
Art for Life Trust
Address: 190 Worcester Boulevard, Christchurch
Since 2014, Art for Life Trust has provided drawing and painting tuition to adults living with intellectual or neurological disability and/or neurodiversities. Morning and afternoon sessions are offered four days a week at their central Christchurch studio. The focus is on developing skills and confidence, expressing ideas and feelings through art, and social connection. The Art for Life annual exhibition held in November is a highlight, where all artists are invited to sell their work in the community. Visit the website or Facebook page
Contact: Anh Que Chu | contact@artforlife.nz
Arts Integrated
Address: Northcity Church, 95a Sawyers Arms Rd, Northcote, Christchurch
Arts Integrated has a performing arts programme for young adults, enabling people living with disability to explore and extend their creativity through the performing arts. Classes are held Wednesday and Thursday mornings over four eight-week terms per year. Activities range from creating and exploring dance and music to writing stories, culminating in a theatrical production at the end of terms 2 and 4. Visit the website
Contact: Adam Hayward, General Manager| 021 230 9029 | artsintegrated1@gmail.com
Cantabrainers Choir
Address: Christchurch
Cantabrainers Choir is a choir for people with neurological conditions to improve their voice and communication, health and well-being through singing and socialising. It's led by a registered music therapist and a registered speech-language therapist. All welcome. See the choir's Facebook page and website
Contact: Coordinator cantabrainerschoir@gmail.com
Dance & Arts Therapy NZ
Address: Auckland-wide with two programmes in Christchurch
This is a charitable trust dedicated to empowering and supporting individuals and groups from vulnerable communities. It offers arts therapy drop-in programmes for at-risk children from low-income backgrounds, dance movement therapy programmes for adults and young adults with special needs and disabilities, and smaller clinical sessions to support and empower children with special needs and disabilities. Most of the programmes are free. Visit the website
Contact: info@dancetherapy.co.nz | 09 636 3029
Handmade Studio
Address: 14b Leslie Hills Drive, Riccarton 8011
The Handmade Studio is a co-operative weavery where people with disabilities (co-operative members) are assisted to prefect their skills as proficient weavers of handwoven fabric. Proceeds of the sale of the range of garments and items produced are returned to the members, developing independence and self-esteem in supportive creative community. The studio is open Monday to Friday, 9am – 3.30pm. Visit the Handmade Studio website for more information
Contact: Victoria (Tori) Peden or Toni Parker-Adams 03 341 0030 | handmadestudio@xtra.co.nz
Hohepa Canterbury
Address: 23 Barrington Street, Christchurch
At Hohepa Canterbury, approximately 70 residents and numerous day attendees participate in a wide range of educational, sporting, cultural and community participation activities. It offers art, arts therapy, speech and drama, and singing. Singing is very popular and a choir provides performances for special occasions.
Contact: Mark Unwin | 03) 390 0153 | mark.unwin@hohepacanterbury.com
Inclusive Performance Academy
Address: Hohepa Hall, 23 Barrington Street, Christchurch
The Inclusive Performance Academy is an outcome-focused initiative which promotes connection, creativity, collaboration, confidence and friendship. Based in the beautiful Hohepa Hall, it runs classes, workshops and programmes in a variety of performance arts for young people living with disability. Its focus is firmly on devising, developing and delivering awesome shows to audiences, with regular live theatrical shows, public performances at events and filmed projects for sharing on-line. Anyone into music, dance and drama welcome. Check out its Facebook page
Contact: Fiona McKenzie | 021 314 303 | inclusiveperformanceacademy@gmail.com
Jolt
Address: 50 Baker St, North New Brighton, Christchurch
Jolt's vision is to celebrate difference and challenge perspectives about dance and disability. It was established in 2001 and offers ongoing dance training and performance opportunities for all ages and abilities. In 2012, Jolt established Move, NZ's first tutor training scheme for disabled people to train as dance teachers, and Jolt Interactive, New Zealand's first performance company creating works for diverse audiences. Visit the Jolt Dance website
Contact: Alex Kerr, Administrator | 03 388 2807 | info@joltdance.co.nz
Ōtautahi Creative Spaces Trust
Address: Room 5, Phillipstown Community Hub, 39 Nursery Road, Phillipstown, Christchurch
This is a Christchurch-wide venture that hosts creative spaces and does collaborative creative projects to strengthen communities and boost wellbeing. Its focus is on inclusion of people who have experience of mental illness and distress, earthquake trauma, and people who live in social isolation. There's a Māori arts programme Te Ara Toi, and a mentoring programme for artists with experience of mental illness. It works on a project and collaborative basis with groups in the areas where the creative spaces are located: e.g. a photography project, Our Place Phillipstown. Visit its Facebook page and website.
Contact: Kim Morton, Project Manager | 022 064 7963 | kim@otautahicreativespaces.org.nz
The White Room Creative Space
Address: 344 Manchester St, Christchurch
The White Room is an inclusive art space that brings disabled and non-disabled artists together as a creative community, united by a shared passion for art. It provides a space to learn new techniques in visual art and opportunities to share ideas through interaction with visiting artists and tutors. It is a space that fosters creativity, skill sharing, new ideas and ways of expression. Visit its Facebook page. and website
Contact: Simon Gray, Arts Tutor | 03 382 0350 | simon.gray@skillwise.org.nz