Creative spaces directory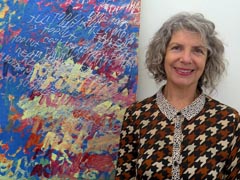 Creative spaces are community-based arts organisations and groups where people, often with limited access, can go to make art, participate in theatre, dance, music, film and creative writing. This national directory is listed alphabetically. There are also regional directories, where you can also find creative spaces in your region. Email Kate Hiatt, Creative Spaces Advisor, Arts Access Aotearoa to update your entry or to include your creative space in this directory.
A Different Light Theatre Trust
Address: 130 Madras Street, Christchurch
A Different Light Theatre Trust explores the possibilities of performance. This includes innovative performance practice and the possibilities of performance with people categorised as having a disability.
Contact: 03 940 8000
AMPSS101: Addiction Mental Health Activity Centre
Address: 24a Church Street, Timaru
AMPSS101 is a community drop-in-centre for people who experience addiction and/or mental health issues, no referrals necessary. It aims to empower clients to build their own self-determined recovery by assisting them through peer support activities such as sculpting, visual arts, connecting with the environment, and so much more. We are open 10.00am - 4.00pm Monday - Friday.
Contact: Amanda McNoe, Manager | 03 688 9454 | ampss101@gmail.com
Arohanui Art and Education Trust
Address: 72 Commerce Lane, Te Puke
Arohanui Art and Education Trust is a day service for adults with physical and intellectual disabilities. The programmes are varied, providing community involvement in art, gardening, drama, computers, music and many other activities as requested. Visit the Arohanui Art and Education Trust website.
Contact: Peter Gibson, General Manager | 07 579 4603 | arohanuiart@xtra.co.nz
Art-East
Address: 116 Shortland Street, Aranui, Christchurch
A place for creative connection … Art-East was set up to provide a safe place of support for people who have or are struggling with a range of issues, including alcohol or drug, mental health, social stigma and physical disabilities. Arts-based activities are run within group settings and one-to-one programmes. It connects members with established artists and has regular outings in the Christchurch art community. Visit the website
Contact: Lis Rate-Smith, Art-East Co-ordinator | 027 436 9922 | lis@drugarm.co.nz
Art for Life Trust
Address: 190 Worcester Boulevard, Christchurch
Since 2014, Art for Life Trust has provided drawing and painting tuition to adults living with intellectual or neurological disability and/or neurodiversities. Morning and afternoon sessions are offered four days a week at their central Christchurch studio. The focus is on developing skills and confidence, expressing ideas and feelings through art, and social connection. The Art for Life annual exhibition held in November is a highlight, where all artists are invited to sell their work in the community. Visit the website or Facebook page
Contact: Anh Que Chu | contact@artforlife.nz
Art4Me - WestREAP
Address: WestREAP, Reap House 72 Tudor Street, Hokitika 7810
Art4Me is an open access community arts programme for adults, running weekly in Hokitika and Greymouth during term time. Participants work in the medium of their choice and enjoy the social benefits of working together in a welcoming, safe and supportive environment. The programme also supports a wide range of community activities, including regular opportunities to exhibit locally, supporting further learning opportunities and partnerships with other groups and events. For more information
Contact: Cheryl Smeaton or Kate Buckley | 0800 927 327 | ace@westreap.org.nz
Artists in the Making
Address: 4 Arthur Street, Whitianga, Coromandel
Artists in the Making is a support service for people with disabilities and is run by the Coromandel Independent Living Trust. Participants meet two days a week to do art activities, including mosaics, china painting and craft.
Contact: John Hawken, Co-ordinator | 07 866 0032 | atm@cilt.org.nz
Artmakers
Address: Norris / Ward Park Arts Centre, 2 Seddon Road, Hamilton, 3240
Artmakers is a community arts initiative offering a whole range of workshops. Artmakers particularly enjoys facilitating special projects around a social development theme and creating collective community artworks. It also helps people to create digital stories combining their voice, images and art. Artmakers' funding depends on grants, fees and donations.
Contact: Sylvie Bolstad | 07 839 4561 | 021 991 576 | info@artmakers.co.nz | www.artmakers.co.nz
Artsenta
Address: 462 Princes Street, Dunedin
Artsenta is a shared art studio for people within the mental health community. The staff team has a wide variety of skills to share and it also invites local artists/tutors to provide workshops. Materials, equipment and tuition for a number of creative activities are provided. Artsenta also has a well-equipped music room with recording facilities. There is no charge to come to Artsenta and it caters for people who like to work in all sorts of ways - from individual work to group activities. Visit the Artsenta website.
Contact: Paul Smith, Director | 03 477 9566 | info@artsenta.org
Arts For Health
Address: Norris / Ward Park Arts Centre, 2 Seddon Rd, Hamilton
Arts For Health Community Trust provides a holistic approach to health and ongoing activities for adults recovering from illness, injury and disability. It offers a range of arts and crafts, including painting, card making, paper making, collage and stone carving.
Contact: Cass Hendry | 07 838 2271 | office@artsforhealth.co.nz | www.artsforhealth.co.nz
Arts Integrated
Address: Northcity Church, 95a Sawyers Arms Rd, Northcote, Christchurch
Arts Integrated has a performing arts programme for young adults, enabling people living with disability to explore and extend their creativity through the performing arts. Classes are held Wednesday and Thursday mornings over four eight-week terms per year. Activities range from creating and exploring dance and music to writing stories, culminating in a theatrical production at the end of terms 2 and 4. Visit the website
Contact: Adam Hayward, General Manager| 021 230 9029 | artsintegrated1@gmail.com
Art Space
Address: Level 2, King Edward Court, Stuart Street, Dunedin
This is a space for artists with intellectual disabilities to develop their artistic skills in painting, pottery, mask-making, mosaics, sculpture and wearable arts. Funded by IDEA Services, Art Space provides a safe, supportive environment for participants. It holds an annual exhibition, and community participation and involvement is encouraged.
Contact: Jade Bray, IDEA Services | 03 466 3850 | Jade.Bray@idea.org.nz
A Supported Life and two4nine
Address: 104 Lincoln Road, Henderson, Auckland
A Supported Life is a charitable trust that runs art training for adults with intellectual disabilities through its creative hub 'two4nine'. It offers programmes in visual arts, such as painting, sculpture, mosaics, ceramics, performance, photography, film and creative writing. Visit the A Supported Life website.
Contact: Suzanne Larmer, Support and Development Leader | 09 838 2969 | Suzanne@asupportedlife.co.nz
Cantabrainers Choir
Address: Christchurch
Cantabrainers Choir is a choir for people with neurological conditions to improve their voice and communication, health and well-being through singing and socialising. It's led by a registered music therapist and a registered speech-language therapist. All welcome. See the choir's Facebook page and website
Contact: Coordinator: cantabrainerschoir@gmail.com
CeleBRation Choir
University of Auckland Epsom Campus, Epsom Avenue, Auckland
The CeleBRation Choir is a "neurological choir" at the Centre for Brain Research, led by music therapist Alison Talmage: a social singing group specifically for people with communication difficulties resulting from acquired neurological conditions. Partners/carers also welcome to participate. Membership inquiries and volunteer applications are welcome. Visit its website or the CeleBRation Choir Facebook
Contact: University Administrator | 09 923 6886 | cbrchoir@auckland.ac.nz
Circability Trust
Address: Circability Central, 203-271 Victoria Street West, Victoria Park, Auckland 1010
Circability celebrates difference by providing social circus programmes for all ages and abilities. It's based in the historic former Campbell Free Kindergarten in Victoria Park in the heart of Auckland City. Director Thomas Hinz has more than 30 years' experience delivering social circus in both Germany and New Zealand. Its inclusive team delivers programmes throughout Auckland and Northland, including workshops, performances and events. Visit the Circability website.
Contact: Thomas Hinz, Creative Director | 021 209 8507 | office@circability.org
Circus Kumarani
Address: 15 Onslow St, Dargaville
This community circus and creative centre is for all ages and abilities. It acts as an umbrella organisation for several emerging community circuses in Northland and beyond. Visit the Circus Kumarani website.
Contact: Tania Whetu, Manager | 09 439 5152 | admin@circuskumarani.co.nz
Come Sew With Me
Address: Rose Cottage, Elizabeth Park, cnr of Dixon and Park St, Masterton.
Come Sew With Me is a working sewing machine museum where the public can come to view, sew, or learn to sew on vintage sewing machines. Everyone is welcome, and those who come are provided with morning tea, afternoon tea, and fresh scones at lunchtime. Open week days 10am - 4pm. Visit the Come Sew With Me Facebook page.
Contact: Heather Bannister, Museum Director | comesewwithme63@gmail.com
Community Art Works
Address: 81 Achilles Ave, Nelson
Community Art Works caters for approximately 150 people with mixed abilities every week and sessions run throughout the year. It is staffed by several professional artists, who are experienced teachers and have a passion to share their skills with people. Nelson Firespinners club operates out of its premises on a Thursday night. Read more about Community Art Works. Visit its Facebook page.
Contact: Faye Wulff, Co-ordinator | 03 545 9976 | c.a.works@xtra.co.nz
Connect the Dots
Address: various locations around Auckland
Connect the Dots is a registered charitable trust, engaging older people and people living with dementia in creativity through its visual arts programme, Make Moments. This is an Auckland-based programme that works to connect and engage people with the rich and diverse art and cultural opportunities in Auckland . Connect the Dots' trained and passionate arts educators deliver facilitated art tours and art-making workshops at local arts venues. Visit Connect the Dots website
Contact: Andrea Gaskin | 021 990 370 | Andrea@connectthedots.org.nz
Creative Collaborative
Address: various locations around Auckland
Creative Collaborative is a group of creative practitioners who make projects in all kinds of places, using the arts to grow communities. Lots of its work is about partnerships with youth to make changes they want to see in their world. It also does research and development work designed to build its collective expertise and impact, and grow the potential of the arts in its communities. Visit the Creative Collaborative website
Contact: Asha Munn, Director | asha.munn@outlook.com
Creative Journeys Ltd
Address: 47 The Square Edge Building Courtyard, Palmerston North 4410
Creative Journeys provides art-based day programmes for community members often excluded from conventional day-time activity. People seeking its services include people with intellectual disability; people with lived experience of mental illness; and those facing difficult personal change. Its mission is "Connecting to make magic happen". Visit its Facebook page.
Contact: Rochelle Swensson or Sheryl Cruden | 06 355 5947 | creativej@xtra.co.nz
Creative Kids Trust
Address: St Ninnian's Hall, 169 Flaxmill Rd, Blenheim
Creative Kids Trust uses music, movement and art to connect with people; strengthen the community; and provide a safe place for vulnerable children to grow and flourish. It believes its passion in the arts can help bring communities together. Visit the Creative Kids Trust website.
Contact: Sara Rogerson | 022 385 5906 | sara@creativekids.org.nz
Crescendo
Address: 1975 Great North Road, Avondale, Auckland 1026
Crescendo works alongside young people between the ages of 12 to 24 years old, providing an environment where young people can express themselves creatively and are supported to overcome barriers to success. It delivers mentoring programmes in the arts where young people get to engage directly and connect with people working in the creative industries. Visit the Crescendo website
Contact: 021 076 1182 | info@ctoa.co.nz
C. S. Art
Address: 100 Esk Street, Invercargill
C. S. Art caters for people with intellectual or physical disability or mild mental illness. It runs up to six studio sessions a week, attended by 40 artists focused on the visual arts. It presents at least one exhibition a year at the Southland Institute of Technology's Raw Gallery. It also exhibits at a local café called the Copper Kettle. Visit its Facebook page
Contact: Michelle Dawson, co-founder and tutor | 027 465 7337 | c.s.art@outlook.com
Dance & Arts Therapy NZ
Address: Onehunga Community Centre, 83 Church Street, Onehunga, Auckland 1061
This is a charitable trust dedicated to empowering and supporting individuals and groups from vulnerable communities. It offers arts therapy drop-in programmes for at-risk children from low-income backgrounds, dance movement therapy programmes for adults and young adults with special needs and disabilities, and smaller clinical sessions to support and empower children with special needs and disabilities. Most of the programmes are free. Visit the Dance & Arts Therapy NZ website
Contact: 09 636 3029 | info@dancetherapy.co.nz
Dance & Arts Therapy NZ
Address: Auckland-wide with two programmes in Christchurch
This is a charitable trust dedicated to empowering and supporting individuals and groups from vulnerable communities. It offers arts therapy drop-in programmes for at-risk children from low-income backgrounds, dance movement therapy programmes for adults and young adults with special needs and disabilities, and smaller clinical sessions to support and empower children with special needs and disabilities. Most of the programmes are free. Visit the website
Contact: info@dancetherapy.co.nz | 09 636 3029
ExplorArtz, Whanganui Creative Space
Address: 61 Dublin Street, Whanganui
ExplorArtz, Whanganui Creative Space is a free, community art space inviting people to come and create art and crafts. It provides a safe, supportive work space and resources. Here, everyone is welcome to come along, learn new skills and discover their creative side with support from its art tutor to assist you in your own creative goals and journey. It welcomes you anytime on Wednesdays and Thursdays between 10am and 3pm, and phone for variable weekend days also available. Visit its Facebook page.
Contact: whanganuics@gmail.com
Handmade Studio
Address: 14b Leslie Hills Drive, Riccarton 8011
The Handmade Studio is a co-operative weavery where people with disabilities (co-operative members) are assisted to prefect their skills as proficient weavers of handwoven fabric. Proceeds of the sale of the range of garments and items produced are returned to the members, developing independence and self-esteem in supportive creative community. The studio is open Monday to Friday, 9am – 3.30pm. Visit the Handmade Studio website for more information
Contact: Victoria (Tori) Peden or Toni Parker-Adams 03 341 0030 | handmadestudio@xtra.co.nz
Hohepa Canterbury
Address: 23 Barrington Street, Christchurch
At Hohepa Canterbury, approximately 70 residents and numerous day attendees participate in a wide range of educational, sporting, cultural and community participation activities. It offers art, arts therapy, speech and drama, and singing. Singing is very popular and a choir provides performances for special occasions.
Contact: Mark Unwin | 03) 390 0153 | mark.unwin@hohepacanterbury.com
Hohepa Creative Works
Address: 138 Tennyson St, Napier
A collaborative space of artists and craftspeople where individuals can explore their creativity on a loom or learn the intricate craft of candle making. They work only with natural raw materials and promote income opportunities for the artists and crafts people by selling through the onsite shop and through retail stores. Week-day tours (11am and 2pm) run to see how products are created. Visit the Hohepa Creative Works website.
Contact: Julia Sobkowiak, Community Particpation Coordinator | 06 871 5514 | Julia.sobkowiak@hohepa.com
Hohepa Hawke's Bay
Address: 363 State Highway 2, Main Road, Clive, Hawke's Bay
At Hohepa Hawke's Bay, community life involves people with intellectual disabilities in daily vocational programmes ranging from craft skills in weaving and feltmaking to woodwork, candlemaking, farming and stone carving. It offers life plans for personal development and achievement in these vocational areas. Products from the farm and craft studios are sold through the onsite shop. Visit the Hohepa website.
Contact: Santiago Demarco, General Manager | 06 870 0426 | santiago.demarco@hohepa.com
Igniting the Creative Spark
Address: 41c Heretaunga Street, Petone
Igniting the Creative Spark offers creative workshops, projects, performances and coaching to promote wellbeing, and includes the Alpha Omega Playback Theatre Company. It runs specialist classes in theatre and music, and also develops projects alongside businesses, organisations and schools. Visit its website
Contact Claire Hewitt, Director | 027 342 0628 | claire@creativespark.nz​
Inclusive Performance Academy
Address: Hohepa Hall, 23 Barrington Street, Christchurch
The Inclusive Performance Academy promotes connection, creativity, collaboration, confidence and friendship. Based in Hohepa Hall, it runs classes, workshops and programmes in a variety of performance arts for young people living with disability. Its focus is on devising, developing and delivering shows to audiences, with regular live theatrical shows, public performances at events and filmed projects for sharing on-line. Check out its Facebook page
Contact: Fiona McKenzie | 021 314 303 | inclusiveperformanceacademy@gmail.com
Interacting Theatre
Address: various locations around Auckland
Interacting Theatre runs community classes in drama, film making and songwriting at five venues in Auckland throughout term time. It is responsible for the foremost disability arts festival InterACT which is run every October at Corbans Estate Arts Centre in Henderson. It devises and releases original theatre that is performed each year at the InterACT festival. Visit the Interacting website.
Contact: Sabrina Ou | 021 188 9460 | interactingnz@gmail.com
Jolt
Address: 50 Baker St, North New Brighton, Christchurch
Jolt's vision is to celebrate difference and challenge perspectives about dance and disability. It was established in 2001 and offers ongoing dance training and performance opportunities for all ages and abilities. In 2012, Jolt established Move, NZ's first tutor training scheme for disabled people to train as dance teachers, and Jolt Interactive, New Zealand's first performance company creating works for diverse audiences. Visit the Jolt Dance website
Contact: Alex Kerr, Administrator | 03 388 2807 | info@joltdance.co.nz
Kāhui Tū Kaha
Address: various locations around Auckland
The Kupenga Ora programme includes daily groups for adults who have experienced mental illness and are either self-referred or referred by Auckland DHB or general practitioners. The programme focuses on health and wellbeing, arts and pre-employment pathways. Visit the Kāhui Tū Kaha website
Contact: Marion Gordon-Flower, Therapeutic Arts Specialist | Marion.Flower@kahuitukaha.co.nz
Kākano Youth Arts Collective
Address: Corbans Estate Arts Centre, 2 Mt Lebanon Lane, Henderson, Auckland 0612
Led by Mandy Patmore, Kākano Youth Arts Collective is a group of artistically talented West Auckland youth. Established in 2013, Kākano consists of young people typically between the ages of 12 to 20 years old, who have an opportunity to develop a varied set of visual arts skills in a safe and supportive environment. Visit the Kākano Youth Arts Collective website
Contact: kakanocommunication@gmail.com
Kāpiti Art Studio
Address: 6 Tongariro Street, Paraparaumu, Kapiti Coast
Art Studio is space where people in Kāpiti who are differently abled and/or living with mental illness can express themselves through art. Its mission is to nurture the creativity that comes from within and to foster a more inclusive society. It embraces and celebrates difference and cultural diversity. Visit the Kapiti Art Studio Facebook page.
Contact: Rebecca Bond, Co-ordinator | 022 355 2656 | kapitiartstudio@gmail.com
King Street Artworks
Address: 16 Queen Street, Masterton, Wairarapa
King Street Artworks promotes wellbeing in the community through creative expression and aims to reduce the stigma attached to disabilities. It has an open-door policy and our participants create bone carvings, paintings, textiles, illustrations and more. Visit the King Street website.
Contact: Ian Chapman, Co-ordinator | 06 378 9777 | kingst@net.nz
Magenta Creative Space Charitable Trust
Address: 320 Hardy Street, back of St John Church Hall, Nelson 7010
Magenta Creative Space is an art studio for people with experience of mental ill-health. A charitable trust established in 2002, Magenta is not an art therapy institution but the artists who attend find it therapeutic. It is a place where they can relax, meet new people, and be challenged and extended by learning new art-making techniques and skills. Open Mondays and Thursdays.
Contact: Kay Van Dyk | 021 100 5899 | 03 545 8498 | vandykkay@gmail.com
Māpura Studios
Address: Fowlds Park, Rocky Nook Avenue, St Lukes, Auckland 1022
Māpura Studios provides person-centred visual art and art therapy programmes for adults, teenagers and children of all abilities, with special provision for those living with disability and diversity. Its programmes are a synthesis of fine arts practice and self-development in an inclusive, supportive creative space. It maintains an extensive exhibition calendar at high-profile community galleries and events to showcase its artists' work. Visit the Māpura Studios website.
Contact: Diana McPherson, Director | 09 845 5361 | info@mapurastudios.org.nz
Mental Health Day Activity Centres
Addresses: Rata House, 59 MacMaster Street, Invercargill | 2onQ, 70 and 74 Kew Rd, Invercargill | Welcome In, 37 Hokonui Drive, Gore
There are three Mental Health Day Activity Centres in Southland. It provides an activity-based rehabilitation service with flexible and varied programmes of activities, including the arts. It aims to provide a safe environment for mutual support and information exchange, and to help people overcome social isolation.
Contact: Joe Oxley, Team Manager | 03 214 5786 (ext. 48240 | 027 491 2232 | joseph.oxley@southerndhb.govt.nz
MIX
Address: 212 Knights Road, Hutt City and Uniting Parish Church, 2 Benzie Ave, Upper Hutt
This creative space offers workshops in a variety of media, studio areas for ceramics, bone and wood carving, and painting and drawing. Exhibition opportunities include an in-house gallery. The Hutt City space is open Monday to Friday for people who use mental health services. The Upper Hutt is open for art sessions on Tuesday and the wider wellbeing programme is open through most of the week. Visit the MIX website.
Contact: Lynda George | 04 569 3162 | gm@mix.org.nz
Mixit
Address: Corban Estate Arts Centre, 2 Mt Lebanon Lane, Henderson, Auckland 0612
A community project that supports former refugee and migrant teenagers 13 years-early 20s gain life skills, build networks and increase communication and socialisation through the power of creativity. Mixit primarily uses collective engagement and participation in performing arts (dance, drama and music) with core values of: Acceptance, Fun, Growth. Mixit has been providing weekly workshops, summer performance projects and community support for former refugee and migrant youth since 2006. Visit the Mixit website.
Contact: 09 838 3095 | info@mixit.co.nz | 09 838 3095
Mosaic
Address: 429a Gloucester Street, Taradale, Napier
Mosaic is a home for artists with disabilities, a creative space, art gallery and life skills education centre. Its education programme features courses in art, life skills, bone carving, sculpture, toi Māori, painting and computers. Visit the Mosaic website.
Contact: Leighann Coleman, Studio Coordinator | 06 844 4636
Mt Albert Community Club
Address: 831 New North Road, Mt Albert, Auckland 1025
The Mt Albert Community Club is a day service for adults who have lived experience of mental health issues/tangata whai i te ora in the Auckland DHB area. It provides a range of creative and social opportunities, including annual exhibitions at community galleries. Skilled tutors facilitate the development of members' creative ideas in a mixture of guided activities and self-directed practice. Visit its website.
Contact: Karen Mann, Manager | 027 591 6978 | mtalbertclub@gmail.com
Ngā Rangatahi Toa Creative Arts Initiative Trust
Address: 1 Ponsonby Road Grey Lynn
Ngā Rangatahi Toa has been nationally and internationally recognised for its social-justice-based education work and Creative Youth Development (CYD) work for young people. Their immersive and intensive programmes use creative arts and wellbeing programmes to help connect rangatahi with their purpose and to imagine a positive future for themselves. Visit the website.
Contact: Huia O'Sullivan, Executive Director | 021 169 6973 | info@ngarangatahitoa.co.nz
NOA Open Studio
Address: Te Manawa Museum, 326 Main Street, Palmerston North 4410
NOA is based in the foyer of Te Manawa Museum of Art, Science and History on Wednesdays and Thursdays 10.00am to 2.30pm. Entry is by gold coin koha. NOA offers facilitated drawing, painting, sculpture and performance art. It is run by the participants, some of whom have experienced mental ill health, or have intellectual or other disabilities. All visitors to Te Manawa can join in the fun, or take a clipboard with drawing materials to use as they move through the spaces. Visit NOA's Facebook page.
Contact: Mirjam de Oude, Art Facilitator | 06 355 5000
NorthAble LYNKZ
Address: 42 John Street, Whangarei
LYNKZ are a community whanau of people with disabilities aged between 16-65 coming together Monday to Thursday to enjoy creative artmaking activities, trips, learning skills in a community setting, transition from school and circus skills. At LYNKZ they try and do everything! Visit their Facebook page to see if LYNKZ might be the place for you
Contact: The LYNKZ Team, 09 430 3470 | lynkz@northable.org.nz
Opportunity Arts
Opportunity Arts advocates for and empowers artists who face barriers to participation in the arts. It provides practical support to individuals to develop sustainable arts practices. It works with talented and dedicated emerging artists who require additional support to access opportunities that can increase their profile. It's passionate about social change and diversifying the New Zealand contemporary art scene. Visit Opportunity Arts' website and online shop, plus its Facebook page.
Contact: Eryn Gribble, Director | 027 470 6307 | opportunityarts@gmail.com
Ōtautahi Creative Spaces Trust
Address: Room 5, Phillipstown Community Hub, 39 Nursery Road, Phillipstown, Christchurch
This is a Christchurch-wide venture that hosts creative spaces and does collaborative creative projects to strengthen communities and boost wellbeing. Its focus is on inclusion of people who have experience of mental illness and distress, earthquake trauma, and people who live in social isolation. It works with groups in the areas where the creative spaces are located. Visit its Facebook page and website.
Contact: Kim Morton, Project Manager | 022 064 7963 | kim@otautahicreativespaces.org.nz
Pablos Art Studio Inc
Address: 118 Tory St, Wellington
Pablos Art Studio uses art and creative exploration to encourage people with experience of mental illness to transform their lives and re-engage in the wider community. Artists can access quality art opportunities in an environment that acknowledges career, personal and social needs, and encourages connections and a sense of value in the wider community. Visit the Pablos website.
Contact the team | 04 382 8885 | pablostutor@pablosart.org.nz
PHAB
Address: 8 Auburn Street, Takapuna, Auckland 0622
Established more than 40 years ago, PHAB is an inclusive organisation based in Takapuna, Auckland. It promotes self-reliance that enhances social opportunities for people with disabilities and supports its members to design meaningful lives for themselves. Among its range of activities are music workshops, dance, art-making and cultural experiences. PHAB Pasifika includes Phusion 2.0, a cultural dance and performance group. Visit the PHAB website.
Contact: Chewy Wilson, Operations Manager | 027 433 4627 | chewy@phab.org.nz
Address: 52–56 Ranfurly Road, Epsom, Auckland
The Ranfurly Care Society provides vocational and residential facilities for adults with intellectual impairments. The activity centre day service offers a structured timetable that includes a range of arts activities, such as drama, music, dance, visual arts and craft. Visit the Ranfurly Care Society website.
Contact: Linda Nelson, Society Manager | 09 630 3010 | info@ranfurlycare.co.nz
Clive Backhouse, Co-ordinator, Activity Centre | 09 630 4108
Raukatauri Music Therapy Centre
Address: 15 Surrey Crescent, Grey Lynn, Auckland 1021
This is the only not-for-profit music therapy centre in New Zealand. Its team of nine music therapists provide individual, pair and group music therapy to a range of clients with special needs including cerebral palsy, autism, Down syndrome and Angelman syndrome. It also has outreach music therapy programmes in schools and community centres, as well as parent and caregiver support. Visit the Raukatauri Music Therapy Centre website.
Contact: Jen Ryckaert, Director | 09 360 0889 | info@rmtc.org.nz
Raukatauri Music Therapy Centre Hawkes Bay
Address: 61 Freyberg Avenue, Napier and 30 Te Mata Road, Havelock North
Raukatauri is the only not-for-profit music therapy centre in New Zealand, providing services in Auckland, Hawke's Bay and Whangarei. Its team of music therapists provides individual, pair and group music therapy to clients with a range of disabilities. Raukatauri also has outreach music therapy programmes in schools and community centres, as well as parent and caregiver support. Visit the Raukatauri Music Therapy Centre website.
Contact: Will Darbyshire, music therapist | 06 870 3990 | willdarbyshire@rmtc.org.nz
Raukatauri Music Therapy Centre Whangarei
Address: 7 Rust Avenue, Whangarei
Raukatauri is the only not-for-profit music therapy centre in New Zealand, providing services in Auckland, Hawke's Bay and Whangarei. Its music therapists provide individual, pair and group music therapy to clients with a range of disabilities. Raukatauri also has outreach music therapy programmes in schools and community centres, as well as parent and caregiver support. Visit the Raukatauri Music Therapy Centre website.
Contact: Katie Boom, Registered Music Therapist | 09 430 0334 | katieboom@rmtc.org.nz
Sandz Studio and Gallery
Address: 6 Kent Street, Frankton Village, Hamilton 3216
This studio and gallery supports artists with intellectual disabilities to become independent artists, and promotes their work as an integral part of contemporary art.
Contact: Maree Glass | 07 847 4344 | sandzgallery@gmail.com | www.sandzgallery.co.nz | Instagram
Sing Up Rodney
Address: Warkworth and Ōrewa, Auckland
Sing Up Rodney is singing and community music therapy group for older people and those living with a neurological condition. Partners/carers and volunteer inquiries also welcome. This group meets on Thursday mornings - first week of the month (except January) in Warkworth, other weeks in Ōrewa, usually school term time. Sing Up Rodney is run by the Kahikatea Music Therapy & Community Arts Trust.
Visit its website and the Sing Up Rodney Facebook page
Contact: Alison Talmage | 027 464 2465 | SingUpRodney@gmail.com
South Taranaki Creative Space
Address: 41 Princes Street, Hawera 4610
This is an inclusive community-focused creative space offering kids art and adults art classes. It runs holiday programmes and workshops. Visit the South Taranaki Creative Space Facebook page
Contact: southtaranakicreativespace@gmail.com
St Chads Communication Centre Trust
Address: 2 Devon Street, Rotorua
St Chads provides inclusive support and opportunities for people with disabilities. Individual and group creative programmes and workshops offer a variety of creative mediums and techniques, including mosaic, decoupage, wire armature, clay, woodwork, card making, and sewing, as well as performing arts, music and cultural performance. Other opportunities are also available. Visit the St Chads website
Contact: Nicky Mayne, Centre Manager | 07 347 8515 | info@stchads.co.nz
Studio2/Margaret Freeman Gallery
Address: 147 Hillside Rd, Dunedin
Studio 2/Margaret Freeman Gallery is an arm of a larger organisation, Connections Education and Development Trust, which provides a range of services for disabled people. Studio2/Margaret Freeman Gallery is an art studio and exhibition space for disabled artists. Activities include writing, painting, drawing and sculpture. One of its aims is to encourage its artists to work independently and help them promote their work to the wider community.
Contact: Kay Murray, Programme Manager; Benton Glassey, Programme Facilitator | 03 487 8940 | artstudio@xtra.co.nz
Supporting Families in Mental Illness Manawatu
Address: 160 Cuba Street, 5010 Palmerston North (Front door, Pitt Street)
Manawatu Supporting Families has a drop-in centre for people with experience of mental ill-health and or addictions. It offers a range of art media, including oils, acrylics, water colours, glass paints and pastels, plus there is clay moulding and all associated equipment for these activities - Tuesdays 12-4pm. There is free coffee, tea, milo and a warm, friendly environment. Visit the Manawatu Supporting Families website.
Contact: Susan Forbes, Consumer Support Co-ordinator | 06 355 8561 | consumer@manawatusf.org.nz
Te Ara Korowai
Address: 1 Weka Rd, Raumati Beach, Kapiti Coast
Te Ara Korowai is a community-based creativity project for people who want to improve their mental wellbeing. It has a studio space where people can learn diverse skills to increase community connectedness and improve their wellbeing. It also offers peer support and advocacy, training and wellbeing workshops. For more info.
Contact: Sarah Yuile, Manager | 04 299 6981 | info@tearakorowai.org.nz
Te Ata
Address: Units H 2 & 3, 52 Keeling Road, Henderson, Auckland 0612
Te Ata caters for people from West Auckland in the district of Waitemata, providing a range of daily programmes sought by the members who are encouraged to develop and take ownership of projects, art work and what they would like to achieve collectively at the centre. Te Ata provides a warm welcoming environment that offers companionship and informal peer support. Visit Te Ata website.
Contact: 09 837 0671 | te-ata@xtra.co.nz
Te Karanga Charitable Trust
Address: various locations around Auckland
Te Karanga Charitable Trust works in an educational capacity in the areas of youth mentoring to support and develop community-based projects. The trust has been facilitating youth development programmes since 2006. Working with youth at risk and young adults, it facilitates programmes in a range of mediums such as discussion groups, vocational education, one on one and group mentoring, public speaking, broadcasting, multimedia, music, arts, theatre and film. Visit Te Karanga Charitable Trust website
Contact: 021 067 4265 | info@tekarangatrust.co.nz
Te Pu o Te Wheke Arts
Address: 81 Broadway, Kaikohe
This is an open gallery space run as a co-op of artists who make a small weekly contribution to hang works for sale. Te Pu o Te Wheke Arts is community focused, a place to share ideas and inspiration and support each other to make it happen. It's open Tuesday to Saturday 10am – 2pm.
Contact: Sasha Wilson, Gallery Manager | E: cortinautegirl@gmail.com
Te Whare Toi o Ngaaruawaahia - Twin Rivers Community Art Centre
Address: 18 Herschel Street, Ngaruawahia
This is a community hub serving Ngaruawahia and North Waikato. Its kaupapa is to provide creative programmes, projects and events and access to participation in social and community activities. It runs art for health classes, mahi toi classes, evening and day classes, school holiday programmes and masterclasses. It also does projects in schools and preschools, runs events focused on local and cultural celebrations, and has a focus on creative projects that enhance and tell the stories of its community.
Contact: Jane Stevens, Manager | 021 222 0191 | manager@ngaart.org.nz | TwinRivers Community Art Centre facebook
The Blue Goose Papermill Charitable Trust
Address: 38 Kamo Road, Whangarei
The Papermill is a "small business" that creates high-quality handmade paper in Whangarei. All the papermakers have an intellectual disability. Recycled materials and noxious plants are used to make paper of a high standard to demonstrate the abilities of people living with a disability. The Papermill is open to individuals, schools, tour buses and other groups to learn hands-on paper making. Visit the Papermill website.
Contact: Annelies Leeuwenburg, Creative Director | 09 459 1459 | info@thepapermill.co.nz
The Corner: Creative Space
Address: 85 O'Shannessey Street, Papakura, Auckland
The Corner: Creative Space is a youth-led community art space with a focus on arts access, development and education. It provides a safe and inclusive environment for young people and the community to socialise, study or develop their artform. It also runs regular events, activations and creative workshops in the space and around Papakura. Young people and community groups are encouraged to utilise the facility and wide range of resources for hui, rehearsals, workshops and events. Visit The Corner: Creative Space website
Contact: Kellie Masiutama | Facility and Resources Manager | contact@thecornercreative.space
The Creative Souls Project
Address: 1 Paynes Lane, Onehunga, Auckland 1061
The Creative Souls Project uses music, art and performing arts to develop social, emotional and communication skills in children and young people. It is based in Avondale, Auckland, and works to make the arts accessible and affordable. Visit The Creative Souls Project Facebook
Contact: hello@thecreativesoulsproject.co.nz
The Dust Palace
Address: 61E Hugo Johnston Drive, Penrose, Auckland 1061
The Dust Palace is a circus facility and circus arts provider providing access to professional and amateur circus training and education. It runs a recreational circus school for all ages, provides scholarships and outreach programmes for young people of limited means, runs circus youth company HighJinx, and provides the community with a selection of performance events and opportunities. It also provides pathways into professional employment.
Contact: Eve Gordon, Artistic Director | 021 8222 36 | eve@thedustpalace.co.nz
The Shed Project Kāpiti
Address: 20 Tongariro St, Paraparaumu
The Shed Project aims to improve the lives of differently abled people and their communities. It provides many opportunities and choices, including art classes, music classes, community-based NZQA accredited education, hands-on vocational courses, woodworking, craft skills, toy-making and recreational events (fishing, camping etc). Visit the website.
Contact: Denis Wood, Manager | 04 297 2713 | denis@shedproject.co.nz
The White Room Creative Space
Address: 344 Manchester St, Christchurch
The White Room is an inclusive art space that brings disabled and non-disabled artists together as a creative community, united by a shared passion for art. It provides a space to learn new techniques in visual art and opportunities to share ideas through interaction with visiting artists and tutors. It is a space that fosters creativity, skill sharing, new ideas and ways of expression. Visit its Facebook page. and website
Contact: Simon Gray, Arts Tutor | 03 382 0350 | simon.gray@skillwise.org.nz
The 312 Hub
Address: 1 Paynes Lane, Onehunga, Auckland 1061
The 312 Hub is a social enterprise, youth-led hub designed to lead arts education, arts activations and mural arts as a part of a 25-year commitment to transform Onehunga. With a youth-curated gallery and community-led creative studio, it creates impact through creative hustle to motivate, inspire and to ensure youth voices are heard and youth faces are seen at the table where decisions are made. Visit The 312 Hub website
Contact: info@the312hub.nz
Thumbs Up
Address: 5 Elizabeth St, Petone, Lower Hutt
Thumbs Up is a day service provider in Petone focusing on community engagement and inclusion, supporting young people to have a full life. It offers a range of activities, including drama, music and art groups. Their mission is to enable adults with intellectual disabilities to actively engage in the full life of their community, through participation, contribution, and meaningful relationships with others.
Contact: Amanda Golding | 04 5868 069| Community@thumbsuptrust.org.nz | http://thumbsuptrust.org.nz/
Toi Ako Te Kauwhata
Address: 1 Waerenga Rd, Te Kauwhata
Toi Ako is an arts-based creative space that brings the community together through creativity for social, artistic and wellbeing outcomes. Governed by the Te Kauwhata Community House, it offers an extension of the other health and social services provided by the Community House and places the arts firmly at the centre.It offers a range of classes, workshops and outreach programmes for people of all ages and abilities.
Contact: Lauren Hughes, Manager | 021 2225682 | artstekauwhata@gmail.com | Toi Ako Te Kauwhata Facebook
Toi Ora Live Art Trust
Address: 6 Putiki Street, Grey Lynn, Auckland 1021
Toi Ora Live Art Trust was established in 1995 to provide creative learning opportunities and space for people living with mental illness. It provides a programme of classes across art forms, tutored by experienced practitioners, and offer studio space to people wishing to work on individual or collaborative projects. A diverse range of art materials and resources are available. Visit the Toi Ora website.
Contact: Susanne Ritzenhoff, Director | 09 360 4171 | info@toiora.org.nz
Touch Compass
Address: Classroom 2, The Wilson Centre, 1 St Leonard's Road, Hauraki, Auckland 0622
Touch Compass Dance Trust is a charitable organisation providing performance and dance training for people of all abilities. Touch Compass aims to break down physical and psychological barriers so all people who have a passion for dance can. Visit the Touch Compass website.
Contact: 022 530 3261 | info@touchcompass.org.nz
Turning Point Trust
Address: The Historic Village, 17th Avenue, Tauranga
Turning Point is a mental health recovery centre offering a range of services to people with mental health and addiction issues. Central to these services is the artspace and gallery, Mind's Eye. Tutors support people to express their creativity through a range of artistic media, including visual and 3D works, fabric, recycling, computers, and mosaics. People can participate for pleasure, to sell work or for therapeutic creation. Visit the Historic Village or the Turning Point website.
Contact: Terry Heath, Activities Coordinator | 07 578 6934 | terry@turningpoint.org.nz
Vanessa Lowndes Turanga Trust
Address: 143 Derby Street, Gisborne
The Vanessa Lowndes Centre provides day programmes for any person experiencing a physical or intellectual impairment. Its programmes include art and craft, computing, gardening, cooking, maintenance, sewing, Te Reo, physical fitness, numeracy and literacy. Visit the Vanessa Lowndes Centre website.
Contact: Nyoka Fox, Programme Co-ordinator | 06 869 0457 | nyoka.fox@turangahealth.co.nz
Vincents Art Workshop
Address: Willis St Village, 5/148 Willis Street, Wellington
Vincents Art Workshop was set up in 1985 as an inclusive space where everyone is welcome to come and create. It provides access to arts and craft facilities, skilled tuition and materials within a supportive environment. Visit the Vincents website.
Contact: Glen McDonald, Co-ordinator | 04 499 1030 | vincentsartworkshop@xtra.co.nz
Voice Arts Trust
Address: 85 Totara Road, Miramar, Wellington
Using the art of performance, Voice Arts Trust delivers projects that are community based, participant driven and focused on creating original theatre that gives voice to isolated and at risk groups within the community. View the Voice Arts Trust website.
Contact: Nicola Pauling, Director | 04 973 0022 | nicola@voice-arts.org.nz
WAI: the Women's Art Initiative
Address: c/o Square Edge Arts Centre, 47 The Square, Palmerston North 4410
WAI is a facilitated group of women who have all experienced violence and abuse. Its members are artists, activists and advocates for social change. WAI offer a free, resourced drop-in artmaking space open each Monday between 10 am and 6pm. Tea, coffee and kai are provided. The WAI studio is a safe space where women create work in a wide range of media, including clay, print, paint, sculpture, inks, textiles and paper. Every year, WAI members set a kaupapa and work towards an exhibition. Visit its Facebook page.
Contact: Karen Seccombe, WAI Facilitator | 027 342 2448 | studio_kimbolton@outlook.com
Wellington Inclusive Dance
Address: Te Whaea, 11 Hutchinson St , Newtown, Wellington
Wellington Inclusive Dance (WIDance) runs integrated community dance classes open to all ages and abilities. The classes provide a safe, inclusive environment in which participants develop skills in contemporary dance, improvisation and composition. The cost is $105 waged, $70 unwaged. Visit the website.
Contact: Sumara Fraser, Coordinator/Tutor | 021 050 1565 | widancenz@gmail.com
Youthtown
Address: 143 Nelson Street, Auckland
Youthtown's art studio is a space where children, young people and community groups can come and explore, discover and create. Its programme has a multicultural focus, with experienced tutors setting appropriate art projects and working alongside participants to support their imagination and creative path. Visit the Youthtown website.
Contact: Fiona Schuler, After School Programme Co-ordinator | 09 379 5430 (ext 805) | info@youthtown.org.nz