Blog
Arts Access Aotearoa
It's always good to question what we do, why we're doing it and how we might do things differently. This involves looking beyond ourselves to what others are doing, both in New Zealand and internationally.
Jacqui Moyes, Arts Access Aotearoa's Arts in Corrections Advisor, continually seeks opportunities to research and extend our knowledge of this sector and partner with others to facilitate innovative projects.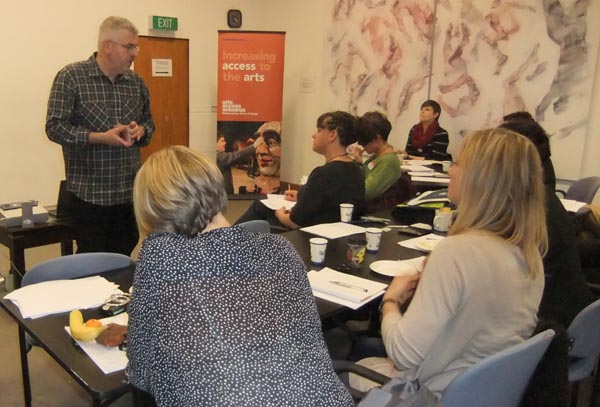 For example, the 2014 creative writing workshop in Wellington with UK writer and youth justice worker Michael Crowley resulted in the formation of Write Where You Are. This group of four writers do fantastic work teaching creative writing in prisons.
Then in 2015, American Curt Tofteland visited New Zealand as the fifth Creative Fellow of the University of Auckland's Creative Thinking Project. The founder of the Shakespeare Behind Bars programme, Curt spoke at Creativity in Corrections forums and worked at Northland Region Corrections Facility to help establish a Shakespeare Behind Bars programme there.
Partnership with the Goethe-Institut New Zealand
And in 2016, Arts Access Aotearoa partnered with the Goethe-Institut New Zealand so we could benefit from the expertise of German theatre practitioner Uta Plate. As well as presenting at three Creativity in Corrections forums, Uta led a week-long theatre project with women in Arohata Prison.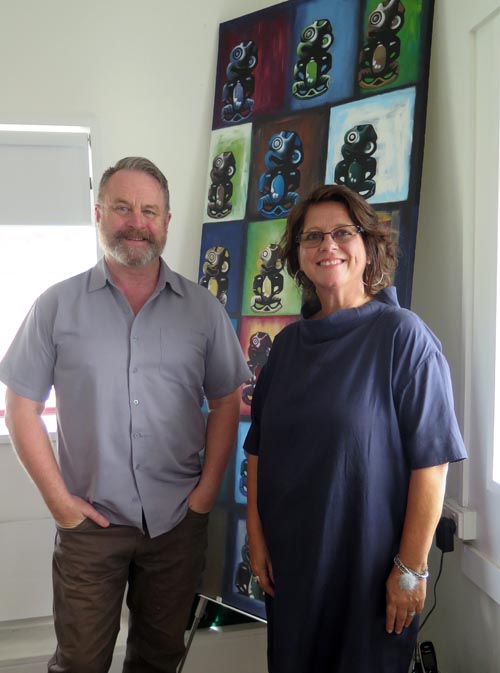 Now, we can benefit from the wisdom and experience of Canadian Professor Sylvie Frigon from the University of Ottawa, on sabbatical at Victoria University in Wellington. You can read more about her in Canadian shares expertise on confinement and creativity.
In New Zealand, an innovative partnership has developed between the New Zealand Festival and its Writers and Readers Week, Write Where You Are, Arts Access Aotearoa and the Department of Corrections. On 8 March, up to 80 guests will participate in an interactive creative writing workshop with men from Rimutaka Prison.
In the lead-up to the event, the prisoners are participating in six creative writing workshops, facilitated by Write Where You Are. This is an opportunity for prisoners to experience a NZ Festival event, interact with guest writers and the public, and showcase their writing skills.
Here are some other innovative and exciting examples from overseas, part of a global trend in using creativity to create better outcomes for prisoners.
On a final note, Arts Access Aotearoa is calling for nominations to this year's Arts Access Awards. Please think about making your nominations and celebrating leadership in Arts in Corrections.