Blog
Arts Access Aotearoa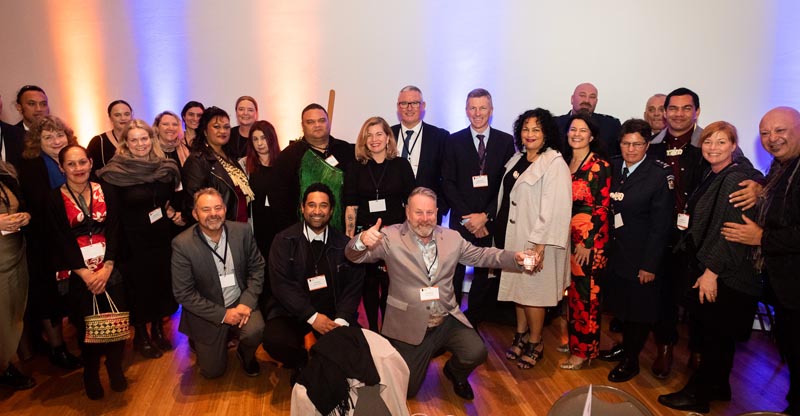 Staff at Hawkes Bay Regional Prison were celebrated this week for their outstanding use of tikanga and toi Māori to inspire rehabilitation outcomes for their prisoners. Their programmes support the delivery of Ara Poutama Aotearoa Department of Corrections' Hōkai Rangi Strategy for 2019 to 2024.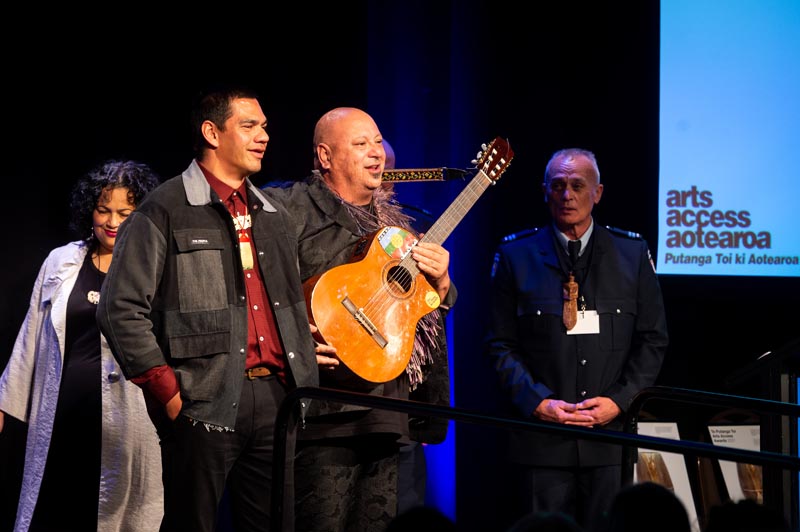 Their commitment was recognised with three awards going to staff who deliver the prison's arts programmes. My very warm congratulations to Hone Fletcher and Lawrence Ereatara, Principal Advisors implementing the Māori Pathways programme. They received the Arts Access Accolade and you can read more about their achievements online.
Two staff members who are Offender Employment Instructors, Kyle Ellison and Pirika Taepa, received the Arts Access Corrections Whai Tikanga Award 2021. You can read more about them online.
And Pāpā T received the Māui Tikitiki a Taranga Award 2021 for his use of te reo Māori and taiaha in helping to transform the lives of men in the prison. Unfortunately, Pāpā T was unable to attend and so Leonie Aben, Prison Director, Hakwes Bay Regional Prison, collected the award on his behalf. You can, however, read more about Pāpā T and his work.
On Monday 21 June, I was invited to visit Hawkes Bay Regional Prison to receive two taonga, carved especially for the recipients of the two Corrections awards. It was mutually beneficial to meet the carver and two designers, who had put a lot of wairua and skill into creating the trophies.
The following are descriptions of each taonga:
Te ingoa o tēnei waka is Te Rangimarie
This speaks to peacefulness. Through the exploits and daring of Māaui Tikitiki a Taranga, many great feats were achieved. He was able to find new ways of being to benefit humankind. In so doing, the culmination of this was peace.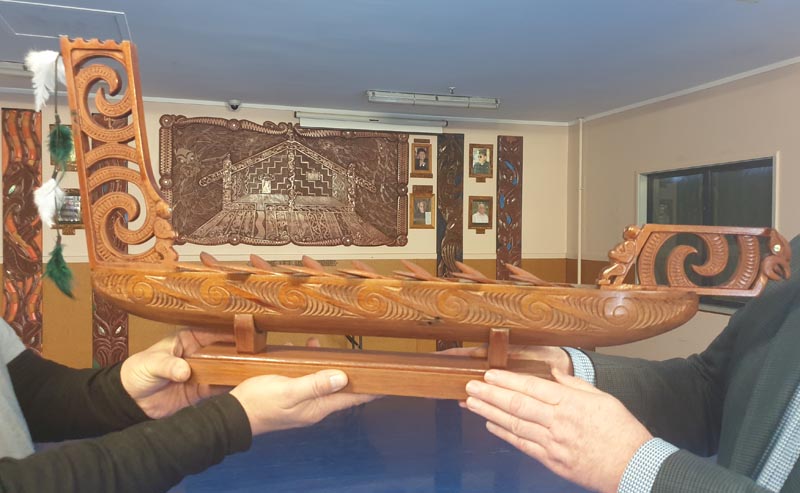 The waka represents the journey of exploration, new sights and new tikanga to adapt to the new situations we constantly find ourselves in. Just like the waka, we have to navigate stormy seas to get to where we want with the knowledge that peaceful seas will also come after the storm.
This represents new pathways into unknown territory but when done for the right reason, tika, and in the right way, pono, that peacefulness is more than possible. It is achievable.
The name of the adze is Tūmanako
This taonga is named and calls upon hope. Hope for the future, hope for the ōranga of all people – the manifestation of Tūmanako. Just as our tohunga and rangatira of Te Ao Tāwhito used their taonga to carve new paths and vessels to Aotearoa for a new and better life.
Te Whai Tikanga speaks of consistently looking for meaning and our obligation to keep finding better ways to improve the lives of ngā tāngata katoa/all people. At times, we will have to cut new paths and indeed fight for our beliefs to provide a world for our future generations that is full of hope. Indeed, this taonga reminds us that at all times there is always hope.
The power of the arts
After receiving the taonga, I had an excellent meeting with Prison Director Leonie Aben and Assistant Prison Director Tony Denton. We talked at length about the power of the arts, especially tikanga and toi Māori, to transform the lives of the men in Hawkes Bay Regional Prison.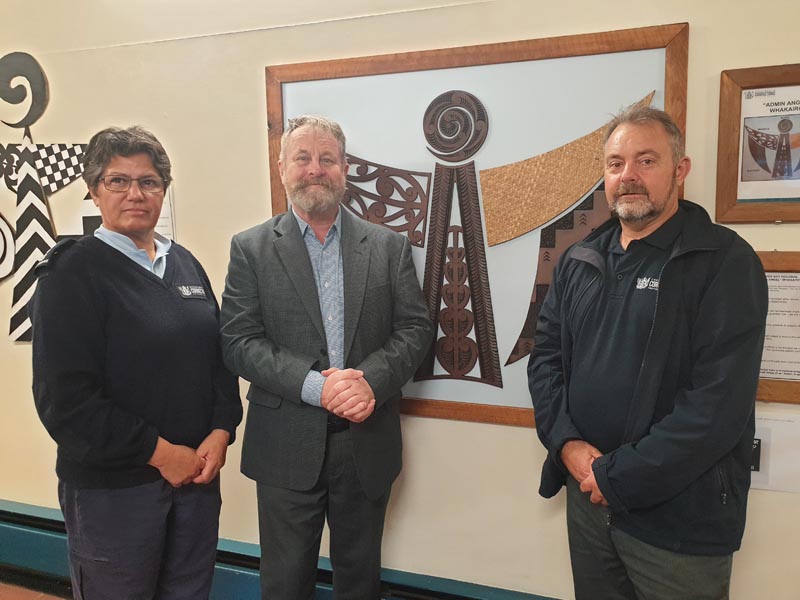 They said they constantly witness this transformation, manifested particularly through behavioural change (calmer and more focused); increased wellbeing (more positive and happier); and increased self-esteem and confidence through enabling the men to be self-directed and have control over their rehabilitation pathway.
These changes happen because of the vision, innovation and flexibility of prison management. They allow their skilled staff to apply their expertise and knowledge to deliver arts programmes unique to the needs of the men.
One example of this is Kyle Ellison's wood manufacturing course where men gain practical carpentry and joinery skills by building model marae. At the same time, they learn the structure and tikanga around the marae.
Another example is Pirika Taepa's course that teaches the men how to paint kowhaiwhai – the decorative patterns that adorn wharenui and other traditional buildings.
Exploring their whakapapa and connecting with te ao Māori
Both courses provide opportunities for the men to explore their whakapapa and connect with te ao Māori. And both courses, along with other cultural, arts-based programmes at Hawkes Bay Regional Prison, are focused on delivering the Hōkai Rangi Strategy.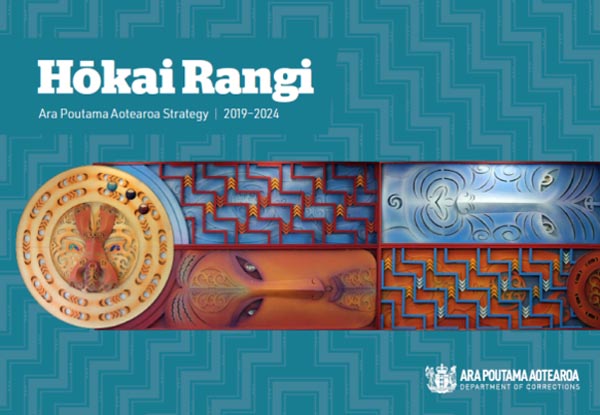 As Tony Denton says in the article Role of arts and culture in Hōkai Rangi Strategy, the prison is always thinking of new and innovative ways to work that will enhance learning opportunities and enable rehabilitation.
"Within the art programmes, you can see and feel the men's attitudes and engagement towards learning improve," he says. "When they're passionate about what they're doing, they'll complete a course and are keen to know what's next. "
There's a motivational uplift to do more, which comes from learning opportunities that enhance their mana. This often leads to increased engagement within other education and rehabilitation interventions."
Thank you, everyone at Hawkes Bay Regional Prison, for delivering purposeful, innovative arts programmes that enhance the creative talents of the men and support the delivery of the Hōkai Rangi Strategy.