Creative spaces directory: Marlborough region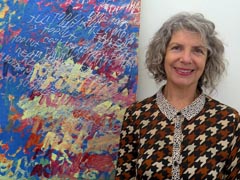 Creative spaces are community-based arts organisations and groups where people, often with limited access, can go to make art, participate in theatre, dance, music, film and creative writing. Email Kate Hiatt, Creative Spaces Advisor, Arts Access Aotearoa if you are a creative space in Marlborough and wish to be added to this directory.
If you would rather look at a national directory, visit the national creative spaces directory.
Creative Kids Trust
Address: St Ninnian's Hall, 169 Flaxmill Rd, Blenheim
Creative Kids Trust uses music, movement and art to connect with people; strengthen the community; and provide a safe place for vulnerable children to grow and flourish. It believes its passion in the arts can help bring communities together. Visit the Creative Kids Trust website.
Contact: Liz McKay - Director | 021 547 593 | info@creativekids.org.nz