Blog
Arts Access Aotearoa
15 February 2013
This week I attended a very interesting, beautifully portrayed film called "The Epidemic" and an emotionally charged Q and A session afterwards. The director of the documentary, Niels Frandsen, was only one-year-old (1952) when a polio virus affected his hips and legs.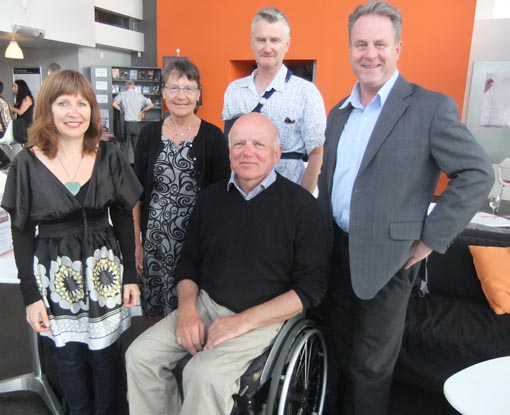 His mother had been warned by the orthopaedic staff he would never walk. She was determined he would walk and he was determined to walk too.
For four years, Niels was in a Danish hospital with other children and adults affected by the 1950s polio epidemic. When he was discharged, he was wearing braces on his legs, but they caused more trouble than they were worth!
Eventually he was able to walk without braces through exercise, swimming and stubbornness.
He studied film, became a university lecturer in film, married and had two daughters.
Post-Polio Syndrome's symptoms
Then about eight years ago, he became affected by Post-Polio Syndrome's symptoms of joint and muscle pain, plus fatigue. He had to start using a wheelchair, as he lost muscle strength.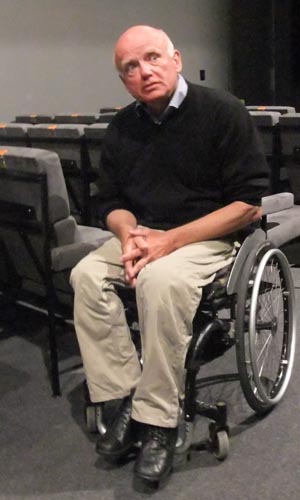 Doctors are generally nonplussed by PPS and don't know how to treat/medicate for it but it's becoming more common.
A Swedish medical institute is carrying out research on this worldwide problem: 75-80% of people, who had polio in the 1950s and seemed to be cured, are now suffering from Post-Polio Syndrome.
This is very relevant to New Zealand because we had a polio epidemic in the 1950s. Many of those New Zealanders affected by polio may have PPS now.
They may have to be in wheelchairs like Niels. They might have an arm that's always weak and getting weaker – like a member of the audience.
There are now Post-Polio Syndrome support groups, as PPS is being recognised as a medical condition. In the past, people didn't talk about polio once they had recovered. Now PPS symptoms can seem like general ageing and so they are often dismissed.
Memories of growing up
When I was growing up, the dad of one of my schoolmates was so affected by polio that he never recovered enough and died young.
I can vividly remember having Salk/Sabin pink polio drops in a frilly paper cup while at school. I also remember clearly reading about the Taranaki woman, June Opie – the "lady in the iron lung". She sailed to England in perfect health in 1957 and a month later she had contracted polio.
In her autobiography, "Over My Dead Body", June Opie describes spending weeks in an "iron lung'"- a machine that breathed for her. "When I was in the lung I drew on the river, the trees and all those things of the wild forest. I thought of them constantly."
It made me swallow all of those pink drops!