Creative spaces directory: Northland region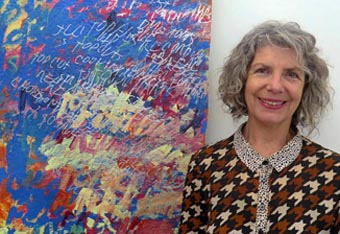 Creative spaces are community-based arts organisations and groups where people, often with limited access, can go to make art, participate in theatre, dance, music, film and creative writing. Below is a list of creative spaces in Northland, or visit the national creative spaces directory.
Email us csn@artsaccess.org.nz to update your entry or to enquire about including your creative space in this directory.
Raukatauri Music Therapy Centre Whangarei
Address: 7 Rust Avenue, Whangarei
Raukatauri is the only not-for-profit music therapy centre in New Zealand, providing services in Auckland, Hawke's Bay and Whangarei. Its music therapists provide individual, pair and group music therapy to a range of clients with special needs, including cerebral palsy, autism, Down syndrome, mental health diagnoses and dementia. Raukatauri also has outreach music therapy programmes in schools and community centres, as well as parent and caregiver support. Visit the Raukatauri Music Therapy Centre website.
Contact: Katie Boom, Registered Music Therapist | 09 430 0334 | katieboom@rmtc.org.nz
Te Pu o Te Wheke Arts
Address: 81 Broadway, Kaikohe
This is an open gallery space run as a co-op of artists who make a small weekly contribution to hang works for sale. Te Pu o Te Wheke Arts is community focused, a place to share ideas and inspiration and support each other to make it happen. It's open Tuesday to Saturday 10am – 2pm. Visit Te Pu o Te Wheke website.
Contact: Sasha Wilson, Gallery Manager | E: cortinautegirl@gmail.com