Resources for creative spaces
This page provides information for people working in creative spaces or wishing to set up a create space in their community.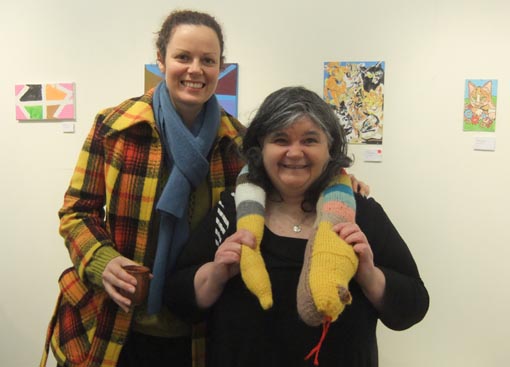 After consultation with creative spaces, we have developed this page and will build on it over time. We welcome your feedback on the content and what you would to see included.
Our Community Development Co-ordinator, Claire Noble, maintains a network of creative spaces around the country, advises on art projects and manages Arts Access Aotearoa's national creative space exhibitions.
Please contact us (T: 04 802 4349 E: community@artsaccess.org.nz) if you have any questions or feedback.
Contents
An introduction: a range of approaches
This page outlines various approaches and philosophies about creative spaces and their practice. Read more
Assessing needs, researching possibilities and gathering support should be priorities if you are wanting to start a creative space. Read more
Structuring your organisation involves making a decision about which of several possible organisational structures will best suit your group's objectives. Read more
As well as a legal organisational structure, your organisation may need a formal governing body or managerial structure. Read more
This page contains a list of useful links to organisations, publications and other resources. Read more