Blog
Arts Access Aotearoa
It's been a busy month of meetings and events – from the launch of the Royal New Zealand Ballet's Hansel and Gretel season and its audio described performances to the annual fundraising Pablos Art Auction, an Opportunity Arts exhibition in Parliament, an Arts Access Aotearoa board meeting and a meeting with Minister Carmel Sepuloni.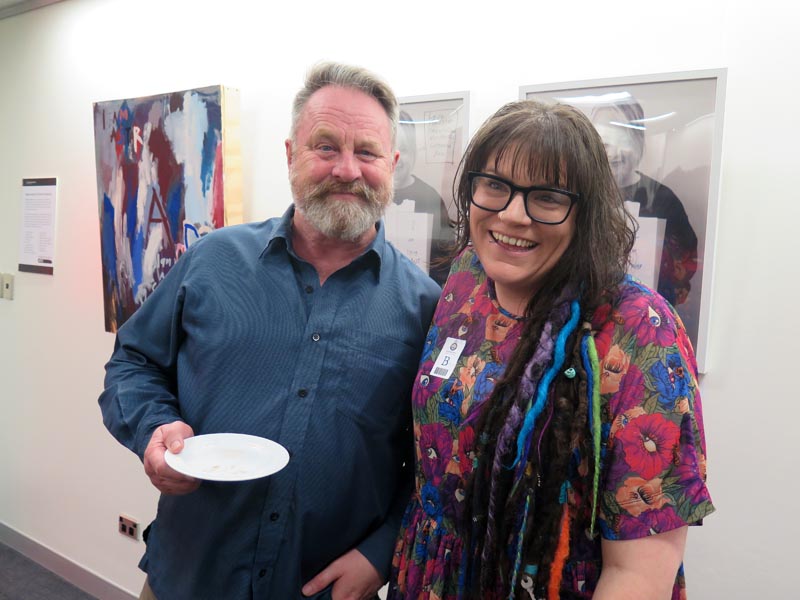 I was pleased to attend the opening of Opportunity Arts Visits Parliament, an exhibition at Parliament's Bowen House Exhibition Space until 5 December.
Led by Eryn Gribble, the Director of Opportunity Arts, the exhibition showcases some of the exceptional art created by self-taught artists. Artists like Daniel Phillips, Denise Dennehy, Johana Grant-Mackie, Maisie Chilton Tressler and Nicol Cheung.
Opportunity Arts was launched last year and is one of a dozen community creative spaces in the Wellington region. Unlike these other spaces, it doesn't have a physical base with regular art sessions. Instead, its role is to empower and provide practical support for artists of diverse backgrounds to develop sustainable arts practices.
The exhibition was beautifully curated and I enjoyed speaking to the artists at the opening. Eryn and her team have done a stunning job in presenting and promoting their work in the Bowen House Exhibition Space. And now there's an online shop on the Opportunity Arts website where you can check out and buy the artists' work.
Opportunity Arts is one of more than 70 community-based creative spaces from Northland to Southland listed in Arts Access Aotearoa's creative spaces directory. If you are a creative space and would like to be listed in this directory, please send an email Jenny Hutchings, our Creative Spaces Advisor.
The many benefits of exhibiting the art of creative space artists are also illustrated in this month's story Community spaces showcase White Room artists. Over the years, this Christchurch creative space has built a range of partnerships in the local community.
Three Christchurch creative spaces – The White Room, Ōtautahi Creative Spaces and Jolt – have Flightdec community websites. I'm also pleased that a fourth Christchurch creative space, Arts Integrated, is about to go live and be connected to the Flightdec community of websites.
Strengthening the creative spaces sector
So what's special about Flightdec websites? Well, the main thing is that they have the capability to connect, promote and strengthen the creative spaces sector – to broadcast and share their news, articles, events and blogs with each other and with other organisations belonging to the Flightdec community. So, for example, the story we wrote about The White Room has been broadcast and posted on its website, including its homepage.
On to other news and views … I was very interested in reading Dr Molly Mullen's opinion piece, first posted on the University of Auckland's website and now posted on Arts Access Aotearoa's blog.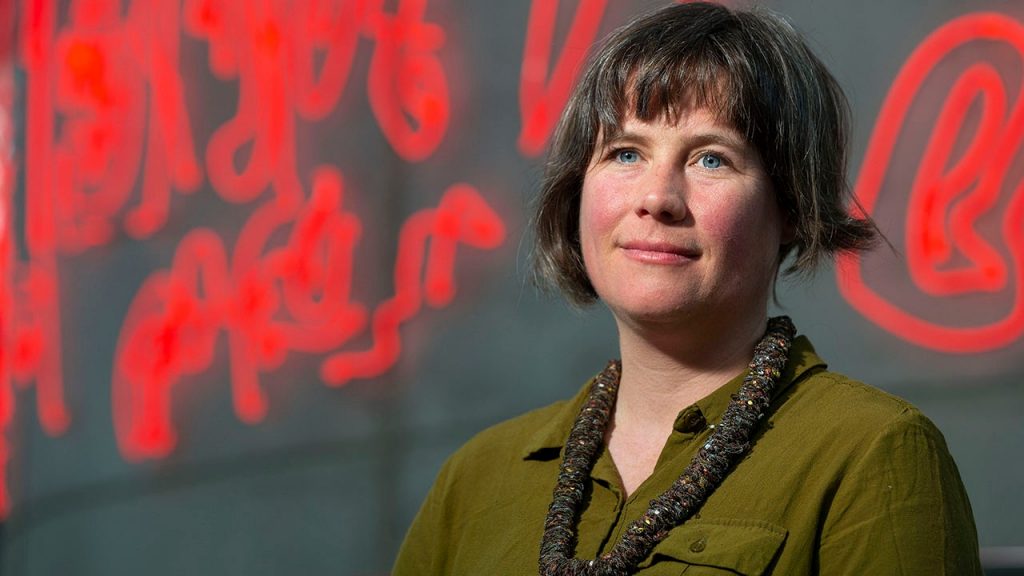 Molly is a senior lecturer in Applied Theatre in the university's Faculty of Education and Social Work. She argues that it's time to stop doing research about the contribution of the arts to wellbeing and social inclusion.
"After more than 20 years making, managing, teaching and researching community-based arts and applied theatre, I have grown weary of repeated demands to prove the value of this work," she writes.
"What is needed in Aotearoa is not another blunt impact assessment tool but an informed, critical conversation about what resources, support, tools and knowledge are needed."

Molly continues: "Some people view community-based art as something that might be 'good for' those involved, an effective tool to achieve social impacts, but of little wider artistic value. I beg to differ. The places where I have experienced the power, magic and beauty of art most forcefully have largely been the most unassuming, unexpected or mundane.
"School halls, church halls, community centres, youth centres, early childhood education centres, disused shops in town centres, classrooms, upstairs shop rooms, even front rooms, city parks, carparks – this is where I have seen some of the brightest creative sparks fly … The trouble with sparks, though, is they need fuel to keep burning."
Thank you, Molly. Let's continue the conversation by sharing, commenting on and promoting Molly's blog. We welcome your feedback on this or other subjects about access to the arts. If you would like to write a blog or tell us your story, please get in touch with Iona (E: iona.mcnaughton@artsaccess.org.nz T: 04 802 4349).