Blog
Arts Access Aotearoa
6 June 2013
Supporting and encouraging partnerships where artists are paid for their artwork is something I love to see. Whether it's via exhibitions at creative spaces or through private sales, there are benefits for artists, their studios and the people that want to purchase their art. The money is an obvious benefit but I think it's not the only benefit that flows between the artist and the owner of their work.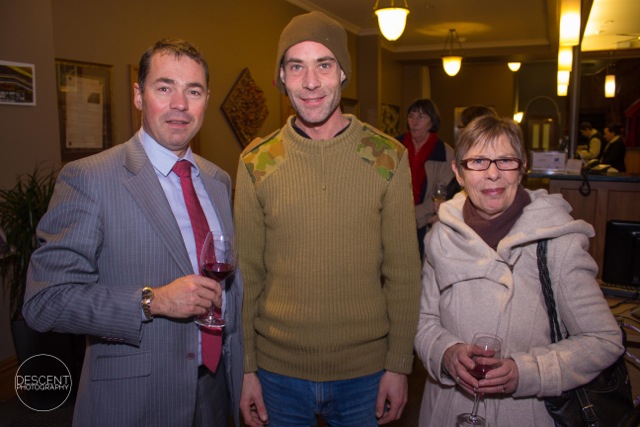 Last week I had the pleasure of attending an event celebrating the installation of a new sculptural work by Fraser Hoffe. Fraser works out of two creative spaces in Wellington: Vincents Art Workshop and Pablos Art Studios. His new work was commissioned by CQ Hotels Wellington on Cuba St.
The brief required a work that would hang in the large glass atrium of the hotel's entrance foyer. Fraser's process for the creation of a work specific to the space involved working closely with his client and considering many aspects of the environment the work would be seen in.
Support of creative space tutors
Following his own creative process, he had the support of tutors from his creative spaces as it was needed. This was particularly helpful when it came to installing the suspended work, called Journey.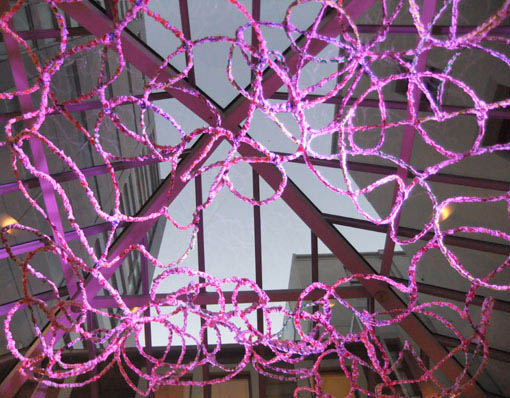 The benefits for Fraser's client are also important. CQ Hotels Wellington now has a unique artwork commissioned for its foyer. It's been able to promote the arrival of the work and profile Fraser to the wider public through a media strategy.
This success follows the philosophy of Olivier Lacoua, the hotel's General Manager. At the launch, Olivier explained how he believes in being inclusive of the community and local artists around the hotel, and also being accessible to disabled or sensory-impaired people who may be his hotel guests from anywhere in New Zealand or overseas.
Meeting Christchurch disability leaders and advocates
Last month in Christchurch, I met with the Earthquake Disability Leadership Group. This group of disability leaders and advocates has come together with a common understanding that focus and collaboration is needed to ensure the best principles of accessibility, universal design and inclusion are practised in the rebuild of Christchurch. There is one chance here to get it right.
We discussed the Arts for All network model that is running in Dunedin, Wellington and New Plymouth, and under development in Auckland. Our role is to facilitate forums and focus groups with members of the Arts for All networks, where representatives from the disability sector, arts and cultural organisations and venues can share information and problem-solve. This active engagement is a great way to support venues to improve their accessibility.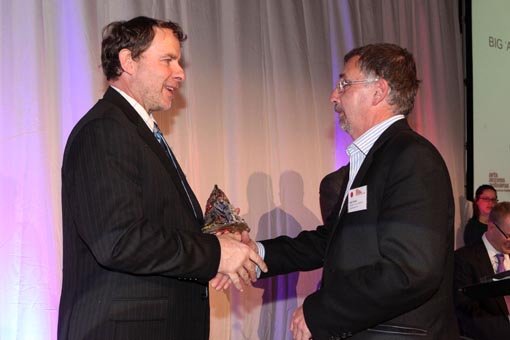 I'm looking forward to assisting the development of an Arts for All network in Christchurch. If you haven't seen the "Arts For All: opening doors to disabled people" publication, you can download it from our website.
Creative New Zealand has been a major funder and supporter of our Arts For All programme and its Chief Executive, Stephen Wainwright, will be presenting an award at our Big 'A' Awards ceremony on 30 July. The Big 'A' Creative New Zealand Arts For All Award, worth $2500, will recognise an arts organisation, company, venue or producer that has best demonstrated its commitment to building audiences by improving its access to the disabled community. Read Stephen's blog about why access matters.
Sorry! I can't tell you who the recipient is until Tuesday 30 July. You'll be able to go to our website to find out the recipients of all six award categories in our Big 'A' Awards 2013.
If you have any questions or feedback on this column, or if you would like to let me know about your art, organisation, group or project please email me on richard.benge@artsaccess.org.nz