Blog
Arts Access Aotearoa
What does it mean when the Mayor says, "We want this to be the most accessible, livable city in New Zealand"? Speaking at a forum this week, Bob Parker, Mayor of Christchurch, was confident that with the right leadership and best practice, the Christchurch of the future could be both livable and accessible – and, in fact, could lead the way.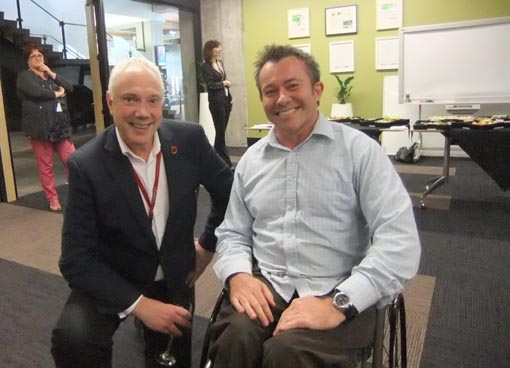 His Christchurch City Council's arts, recreation and disability team organised and hosted an Arts and Accessibility Forum on Monday 30 September. Several arts and events leaders presented examples of how the right planning, consultation and project models can inspire innovation, accessibility and inclusion for people with access requirements.
One example is the Isaac Theatre Royal. Chief Executive Neil Cox took the audience through the history and effects of the earthquakes on the famous theatre. We learned why it was best to take down the entire auditorium and rebuild it. This incredible challenge has opened up opportunities to build a state-of-the-art auditorium with greatly improved accessibility for everyone.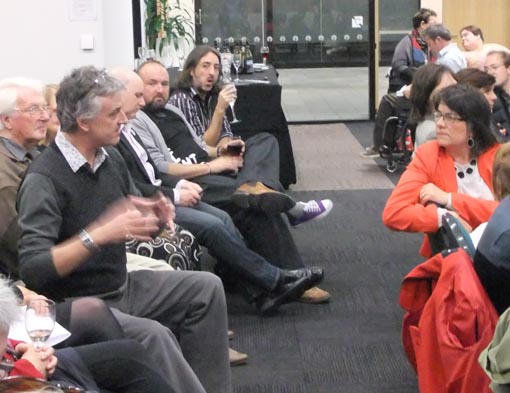 Isaac Theatre Royal staff have worked closely with architects Warren and Mahoney to find many ways to improve accessibility. Smart thinking has been applied to achieve results that go beyond the building code.
I'm very pleased that Arts Access Aotearoa's research and information has been helpful on this project. I can't wait (a few years yet) until the theatre opens and all audience members will have access to different levels, excellent sightlines and a connection between the stage and the auditorium. I am sure this rebuild will become a best practice model of accessibility in theatre settings for a long time to come.
Increasing access and participation
Another example of successful leadership in Christchurch comes from the Body Festival. Since its inception in 2002, long-time advocate of accessibility and inclusion Artistic Director Adam Hayward has found many ways to increase access and participation for everyone in this festival of dance and movement.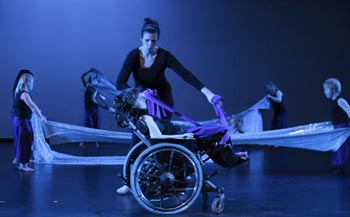 One of this month's stories, Body Festival a chance to dance, explores Adam's philosophy of inclusion. This has led to ways where people of all abilities can participate across the festival. Not only are there opportunities for disabled people to be involved as audience members or dancers but last year, disabled people were involved as ushers, film lighting and sound crew.
There are more leaders like Neil and Adam in Christchurch, and we look forward to highlighting and celebrating their achievements. Arts sector managers, producers and directors in Christchurch face all manner of rebuild issues but they provide courageous and totally smart ways to ensure "the show must go on".
Arts Access Aotearoa will present a workshop in Christchurch hosted by SkillWise on Friday 18 October on the topic of "Audience development, accessibility and inclusion. For more information click here or RSVP to Claire Noble (T: 04 802 4349 E: claire.noble@artsaccess.org.nz) by 16 October.