Blog
Arts Access Aotearoa
3 September 2013
I'm pleased to welcome our new Community Development Co-ordinator Claire Noble to our team at Arts Access Aotearoa. I hope you will take the time to email her and introduce yourself or call her on 04 802 4349. Here is some background about her.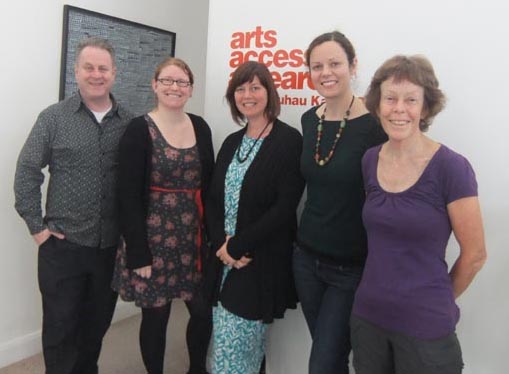 As well as her experience working on drama projects with disabled people, Claire has wide experience in co-ordinating arts and community projects that involve productions and education programmes, both here and in England.
One of her roles with Arts Access Aotearoa is to co-ordinate and develop our Arts For All networks. These networks are made up of arts organisations, venues and disability sector advocates – all interested in increasing access to places, experiences and events where art and entertainment happen. Read more about Claire here.
Music for all in Taranaki
We have excellent news about an initiative by Chamber Music New Zealand, a member of the Arts for All Wellington Network. This organisation, worked with trombone quartet BonaNZa and disabled students from two Taranaki schools to present a concert to an audience of one hundred.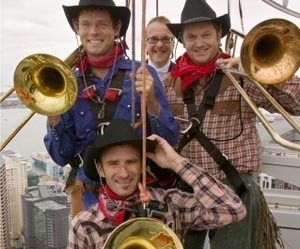 The concert, held in New Plymouth's Theatre Royal, TSB Showplace on Monday 26 August, was led by community music specialist Julian Raphael.
Through this initiative, Chamber Music New Zealand is providing access to chamber music to a new audience.
The atmosphere was informal, inclusive and full of fun. These shifts in thinking about programming open up new audiences for producers.
The good news keeps coming: here's another story about an arts organisation providing access to a new audience.
Audio description in Tauranga
For the first time, Tauranga Musical Theatre is going the extra mile to present an audio described performance for blind and vision impaired people to the musical hit Grease. The audio described performance is on 17 September, with a touch tour (6pm) followed by the 8pm performance.
Please help by promoting this audio described performance to your friends, family and networks in the Bay of Plenty. Experienced audio describer Nicola Owen of Auckland is providing the audio description. More information here.
To learn more about audio described theatre performances, download our case study about Fortune Theatre's great work in this area.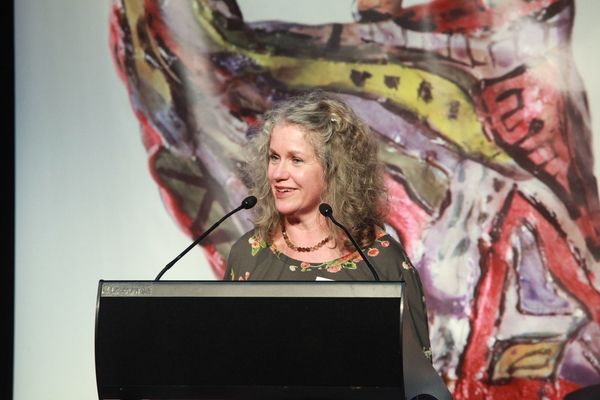 You may already know that Spark Centre of Creative Development was the recipient of this year's Big 'A' Creative Space Award in July. I've seen several exhibitions now by the team from Spark and the standard of their exhibitions is excellent. I hope you enjoy reading this month's interview with Lena Kovac, General Manager of Mairangi Arts Centre, where Spark Centre has an exhibition opening on 11 September.
There's also a case study about Spark Centre you can download from our website. This leading creative space was able to transform themselves by responding to the needs of the community while remaining true to its core values. All reasons why it was the stand-out nomination in this year's Big 'A' Creative Space Award.